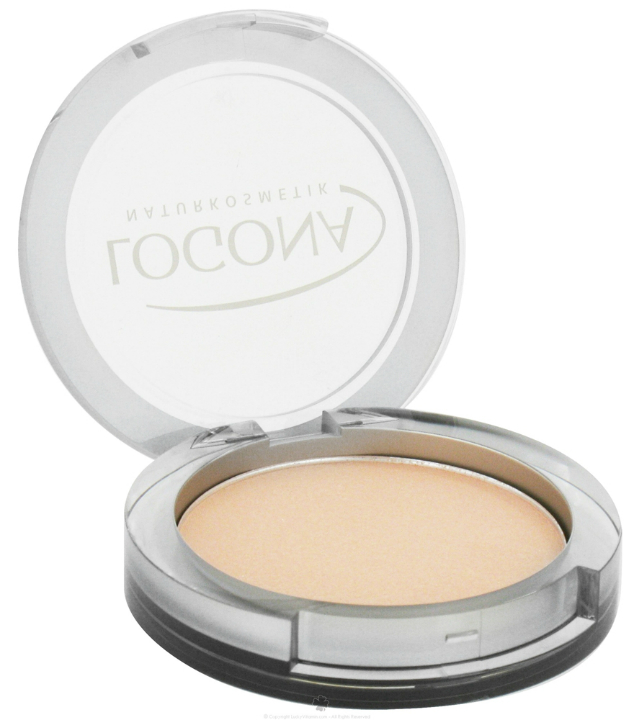 When buying make-up,, it can often be overwhelming, having to choose the right product to cater for an individual's preferences. Therefore, it is useful to understand the basics of each make-up product to ensure you are buying the best product that will guarantee perfect coverage, easy application and long-lasting stay.
Applying the correct eyeshadow correctly can transform your entire look, and an important step towards this is understanding the basics of your eyeshadow of choice. This guide will outline some of the properties, benefits and tips surrounding pressed powder eyeshadow, including how to buy pressed powder eyeshadow on eBay.
What is Pressed Powder Eyeshadow?
Most eyeshadows that are manufactured today come in the 'pressed powder' form. Pressed powder is simply powder or a mixture of minerals that are pressed together and packed tightly to form a cake, which helps to keep the powder from crumbling.
As opposed to loose powder eyeshadow, which is not packed tightly and prone to spillage if transported, pressed powder eyeshadow is easily portable without making your make-up bag messy. As such, pressed powders are usually placed in small portable containers called compacts.. A variety of brands manufacture pressed powder eyeshadow, with high-end brands sometimes stamping their logo on the powder at the final stage of pressing.
Due to the compact nature of pressed powder eyeshadows, they are usually longer lasting, and have a more intense colour during application to their loose powder counterparts. Intense colour is usually described as 'highly pigmented', which refers to the concentration of colour in the powder itself. Pressed powder eyeshadows may have a higher concentration than loose powder eyeshadows.
The portability of pressed powder eyeshadows tends to make it particularly suitable for oily skin, as it enables easy touch-ups while out and about, and a light coat of power can help reduce the appearance of wrinkles and fine lines on dry skin.
Composition of Pressed Powder
Pressed powder cosmetics are typically made from a blend of three base ingredients:
1. Mica or pure mineral pigment:: Mica or pure mineral pigments make up the colour component of the powder, and accounts for 80-90% of the total mixture.
Mica comes in several colours that can be combined in small amounts to create different shades and colour combinations if necessary. When used in cosmetics, mica has to be 'cosmetic grade approved' to be sold and manufactured. Mica's reflective and refractive properties introduce shine and shimmer as well as vibrancy to the make-up.
Pure mineral pigments are materials that change the colour of reflected or transmitted light due to their wavelength- selective absorption of light. Some minerals occur naturally, whilst others are developed especially for colouring other materials, and have a high tinting strength to ensure the colour is accurately transferred to the material. In the case of pressed powder eyeshadows, pigments that are permanent, stable and vibrant are preferred to ensure the colour remains strong without fading for a long time.
Pure mineral pigments may provide better coverage, as they lay on top of the skin in a thick layer whilst mica may reflect light better, which can minimize the look of fine lines and wrinkles.
2. Dry binder: This is a typically a white powder that grabs and binds the colouring minerals together. It is typically 5-10% of a pressed powder mixture. It can be made from magnesium stearate,, zinc stearate,, sericite,, satin pearl or zinc oxide powder, or from a mixture of bases.
3. Liquid binder: adding liquid binder wets the powders, making them easy to press. It makes up 3-3.5% of the total mixture for recipes, which use pure pigments, and about 8-9% for recipes that use mica. Common liquid binders include isopropyl alcohol,, aloe vera gel,, cellulose powder,, jojoba oil,, water, fractionated coconut oil,, isostearyl palmitate, glycerine,, waxes such as beeswax and paraffin wax,, silicone oils such as isopropyl myristate and dimethicone, and mineral oil..
The three ingredients are mixed together to form a thick paste, which is transferred into a thin metal pan and pressed using a vice, or heavy object until the powder is tight, and then left to dry. A pattern is usually embellished on the top of the powder during the final pressing process that can be unique to particular manufacturers and brands. The pan is moved into a compact or other container in which it will be sold. The pressing process also ensures the eyeshadow does not crumble easily, and allows for smooth application without clumps.
Due to the relatively simple process of pressed powder manufacturing, there are many do-it-yourself kits with containers, bases, colours, binders and other tools which can be used to either make your own pressed powder eyeshadow or to press loose powder eyeshadow.
Different Types of Pressed Powder Eyeshadow Available on eBay
There are a variety of pressed powder eyeshadows available on eBay, with their respective uses and benefits, which the following list will attempt to be comprehensive in listing.
One shade: this is one solid shade of colour.
Eye Shadow Trio: this is usually three shades of the same colour or three different colours in one compact.
Shimmer/glimmer/glittery finish: these eyeshadows are more light reflective than normal eyeshadows and can range from a slight subtle shimmer to an extremely bold, shimmery look. Some glitter varieties may have big glittery particles that stand out when applied to the eyelid.
Fragrance free/dermatologically tested: suitable for sensitive skin, these eyeshadows do not contain harsh chemicals or fragrances that can irritate the sensitive skin around the eyes.
Long-stay: many eyeshadows boast to last from 8 to 24 hours. Individual results may vary; however, using a primer before applying the eyeshadow can help aid long-lasting applications.
Neon/fluorescent/UV reactive shades: ideal for clubbing or for a bolder 'pop' of colour, neon and fluorescent shades are brighter than usual eyeshadow shades, while UV reactive shades will glow under ultra-violet light.
Matte: matte shades are a muted version of eyeshadow shades, which can have a reduced shine effect.
Some eyeshadows contain skin-friendly ingredients such as silk, vitamin E and SPF sun protection.
Reading independent reviews of the products can give you a clearer understanding of how the product performs. Some reviews may include tips on application and advice on what colours to buy, which can be helpful if you are buying pressed powder eyeshadow for a particular occasion or purpose. It may also be useful to contact the seller for their thoughts on the products they are selling.
Bundles
Some eBay sellers will include bundles with their eyeshadow product, which are extra complementary items that may be beneficial and of interest to the pressed powder eyeshadow buyer.
Some possible bundles include a twin ended sponge applicator wand or brush, a mirror included within the lid of the compact, and the eyeshadow may also come within a complete make-up kit, including lipstick and blusher.
Some sellers offer postage discounts if you buy more than one product from them. They will usually state this in the product description section, which is below the product listing.
How to Find Pressed Powder Eyeshadows on eBay
For a general search for Pressed Powder Eyeshadows, use the search bar that spans the top of the screen. eBay may include an option just underneath the search bar to 'refine your search', where you can narrow down your results by 'Condition', 'Price', 'Format', 'Item Location', 'Seller' and 'Show only', where you can choose from more refining options.
Alternatively, you can click the 'Shop by category' section next to the eBay logo, scroll down to find the Health and Beauty subcategory, then click the Make-up and Tools section from which you can then choose Eyeshadows. Your results are likely to be a combination of pressed powder eyeshadows and other types of eyeshadows. eBay may also suggest 'related' searches under the search bar from which you can narrow down your results, if wished.
If you are using the categories to find 'Pressed Powder Eyeshadows', it may be necessary to individually open each product listing and read the descriptions provided by the sellers to ensure the eyeshadows are of the pressed powder variety.
While buying eyeshadows, it might be useful to buy eyeshadow brushes, sponges and applicators to help speed up the make-up process. Buying a make-up bag to keep your make-up and tools could also be useful.
It is important to remember that, for hygiene reasons, eBay sellers may refuse return on used or opened eyeshadows and applicators. Ask the seller about their policy to make sure your shopping experience goes smoothly.
Conclusion
Pressed powder eyeshadows are specially formulated coloured powders which are tightly pressed into a small portable tin. Its portability makes it a convenient way of having reliable make-up with you that won't crumble or come loose during transport. Pressed powder eyeshadows on eBay come in a variety of shades and designs, which can be worn for a variety of occasions.
Many of the eyeshadows are skin-friendly, and come with specific applicators and other items to ensure applying make-up is easy, convenient and enjoyable.