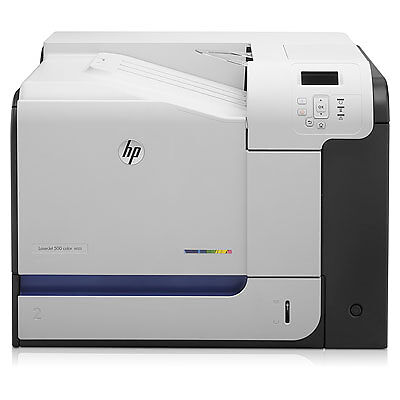 Printing has long been a part of daily life for both the home office and business premises, but the choice of printers available to the customer is immense. The modern office meets virtually every possible consumer requirement and fills nearly all market gaps.
There are all sorts of markets that printer manufacturers target, and not all of them are for the home or office. Industrial printers represent some of the most highly sophisticated digital printing devices used anywhere, as they are used for large scale printing of various types, including very high resolution graphic illustrations and photography. For the majority of printer users, however, the printers of choice are designed for either home or business use.
When shopping for a printer, the prospective buyer should consider how they envisage using their printer. The type of printing, the size of documents or photos, plus the frequency and volume of the work itself largely determine the most cost-effective and efficient system to choose.
The Two Types of Printing
Industrial printing aside, the two types of home and office printing the average consumer most typically uses are laser and inkjet. Anybody shopping for a new printer is immediately confronted with making this fundamental choice. The processes of laser and inkjet printing are completely unique to themselves. This is because each type uses very different kinds of printing mechanisms with entirely different ink transferring systems.
Inkjet vs. Laser Printing
Domestic and home office use with limited printing often favours the inkjet printer, although a small laser printer is often just as suitable. Most inkjet printers are too costly to run in high print turnover environments, except for the continuous ink system (CIS). This is really the only inkjet type suitable for high volume offices use.
Most office environments that produce high turnover printing and photocopying favour the laser printer over the inkjet system. In this bulk printing and copying environment, laser printers prove the more economical, and sometimes overwhelmingly so. The running costs are lower due to the greater capacity of each toner cartridge and drum compared to a liquid ink cartridge, although this depends somewhat on specific printer types.
Inkjet Printers
Inkjet printers have a very high domestic turnover and are the most popular choice in the domestic market. They are cheap to buy, convenient, and easy to use. Inkjet printing produces a digital image through a direct ink droplet system. The ink is in liquid form, and is susceptible to run and smudge at the conclusion of a printing job, which means highly absorbent inkjet paper should always be used.
Inkjet printers are more suited to photo and detailed illustrations, as they are capable of higher resolutions with greater dpi than what is possible in laser printers. Modern inkjet models are nearly always made for printing colour as well as grayscale. Those that print black and white only are generally cash register machines used for printing receipts. Inkjet printers are now typically sold at or below cost price. Most manufacturers sell their printers at a loss but impose a high markup on ink replacement.
Laser Printers
Laser printers employ a form of digital printing that is somewhat more indirect than inkjet. Laser printers use a toner and drum system with a powdered ink that is activated by heat and an electronic charge. The toner is literally lasered onto the paper, which causes its adhesion.
Laser printing is the most efficient way to quickly produce high volumes of text printouts. It can handle many types of graphics too, but the dots per inch (dpi) is limited compared to that available in high quality inkjet printers. Laser printers are cheaper to run than inkjet but generally more expensive to buy.
Monochrome Laser Printers
Monochrome laser printers, only for black and white printing, are ideal for the office environment that only requires monochrome printing. These printers are highly efficient machines on any scale, whether for home or the busy office. They are also an economically priced unit considering the high volume of work that can be carried out with a single toner. The text is sharp and clear, and the dry ink application ensures no smudging.
Colour Laser Printers
Colour laser printers are also suitable for the office and a necessary choice for coloured documents. However, as laser printers have a limited capacity to print photographs at high resolution, laser colour printing is more suited to block colours than tones. Having said that, some higher end laser colour printers handle photographs relatively well, especially if kept at a small 10 x 15 centimetre photo format. Colour laser printers are larger and more expensive than the monochrome variety.
Main Points of Difference Between Inkjet and Laser Printers
The following chart illustrates some of the main experiential differences between inkjet and laser printers. These differences are not always immediately apparent upon external observation.
| Characteristics | Inkjet | Laser |
| --- | --- | --- |
| Performance | Detailed images | Bulk text documents |
| Uses | Photographs, graphics and text | Text, block colours |
| Environment | Home, office, studio | Home, office |
The technical differences between laser and inkjet printers are far more extensive than those shown here. Both printing systems work extremely well in carrying out the tasks for which they are designed.
Stand-Alone or All-In-One
Nearly all modern mass market inkjet printers made for A4 printing are all-in-one units, some with fax facilities included. There are, however, many large format printers that remain as printer only devices. Laser printers still come in either kind. Choosing one over the other ultimately comes down to cost and convenience.
All-in-one printers exhibit the same performance quality as stand-alone units as they share the same type of motor and printing mechanisms. The convenience of having the functionality of scan and copy, as well as fax on some models, is a choice winner for most people's requirements.
Choosing the Right Printer
For the buyer to make the right choice on a printer, some careful considerations should first be made of the things they need it to do. This is a question of the printer's intended use. If the customer is starting a small home business, either an inkjet all-in-one or a small laser should be ideal. For the busy office with a demand for high volume printing, a dedicated office model laser printer is without doubt the best option.
Although it is up to each purchaser to determine their own set of priorities, it is wise to make a checklist of what is most important, and choose a printer that fulfils those criteria. The below lists some of the typically important questions a potential customer may pose.
Economy
The least economical printers tend to be the cheapest to buy. Similarly, the more expensive models are often the most economical to run, although not always necessarily so. At any rate, a customer should avoid the cheap models if they need to carry out high volume printing. The price of ink replacement cartridges for the lower end printers tend to be exorbitant.
Continuous ink system (CIS) printers are the most economical of the inkjet printers as they contain an outside reservoir of ink, which is fed into the printer cartridge during the printing action. The small extra cost of these printers is well worth the long-term savings they provide.
Speed
The speed at which a printer can produce many documents may be of high importance for the office environment but not so much for the casual home user. Higher end printers are considerably faster than budget models. If speed is a crucial factor in determining a suitable printer, the customer should enquire about the printer's specifications. Certain considerations, such as whether the printer has its own memory and CPU, have a major effect on overall operating speed.
Print Quality
Most people are concerned about print quality to some degree. All well-made printers produce text documents to a high standard, although laser has a slight edge over inkjet in printing text. Conversely, inkjet easily has it over laser for photo printing.
Connectivity
Many modern printers have an array of connecting options. The computer can connect to the printer wirelessly or with Bluetooth, as well as with a USB cable. Wireless connections can prove a little temperamental, whereas USB connection ensures an active connection every time.
Display Type
Many modern digital printers that connect wirelessly or with Bluetooth have an LCD screen through which the user can control nearly all the functions of their unit. The installation of drivers and their updates can all be done from the printer control panel along with a host of other internet related actions including the downloading of various aps.
Budget
The amount of money a customer wishes to spend is again a matter of intended usage. High volume work demands a printer more akin to an office model, whereas virtually any printer are suitable for the occasional user.
Generally, a middle-of-the road approach is sensible in choosing a printer when budget is a priority. It should always be remembered, however, that in terms of long term economy, a monochrome laser printer is the cheapest option for anyone wishing to simply print black and white documents. This is commonly the case for students, for whom economy is often especially important.
How to Buy Printers on eBay
If you would like to purchase a new printer online, eBay has an extensive range that should meet all your expectations in regards to variety of choice. Simply enter your selection criteria, such as Canon laser printer", into the search bar. Upon locating several possible options, carefully examine all listed details, paying special attention to product specifications as well as terms of sale and returns policies. Delivery options are an important consideration, and as an electrical and somewhat delicate item, pickup or personal delivery is ideal if distance allows.
Whilst it is a good idea to make note of differences between several listed printers, it is also useful to compare sellers. Doing this sometimes overcomes any scruples you may have about the genuineness of a particular sale item. A quick check of a seller's customer feedback normally gives a good indication of whether peoples' experiences with this seller are generally positive.
Conclusion
Buying a new printer always comes with a degree of anticipation because each time a printer becomes worn out and ready for replacement, a new technological era has dawned. With these technical advances come new features to explore and options to experiment with that can improve convenience and increase productivity.
The sheer range of printers available on online markets often far exceeds those displayed in brick and mortar stores. With the extensive selection of printers and office supplies available on eBay, it is hardly any wonder that customers turn consistently to the internet for their shopping. As counterproductive as it may sometimes seem, customers are drawn to the arena of greatest choice. Perhaps this can be both positive and negative in its own right, but the degree of choice in the eBay marketplace demonstrates that lower prices represent only one advantage to shopping online. With knowledge of printer types and features, buyers are well-equipped to find the right to meet their needs on eBay.