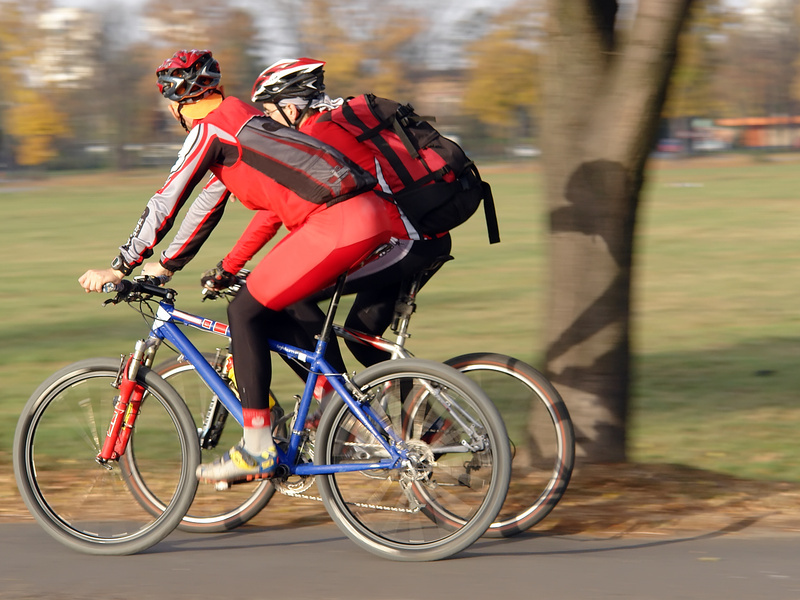 Racing bike saddles, or seats, come in a wide variety of colours, sizes, and styles. In addition to personal preference, buyers should opt for a bike saddle that accommodates their riding style and anatomy. Comfort is key, as a poorly fitted seat may cause numbness and sore spots.
Shape and Style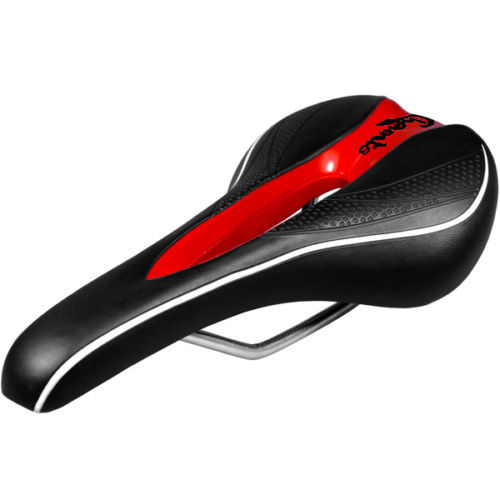 Road racing bike saddles allow the cyclist to stretch out and place more weight onto the handlebars and pedals; the more stretched out your riding position and the faster you ride, the narrower the saddle should be. Thus, racing bike saddles are lightweight and tend to have a longer and slimmer shape than other saddle types. They also feature a narrow part at their rear, allowing the rider to pedal at great speed. Designed to allow full movement and prevent chafing, racing bike saddles are known for their firmness and lack of padding.
Gender Specific Saddlers
Female riders tend to have wider hips and ischial bones than male riders. Therefore, women's bike saddles are generally wider and offer greater support, while men's bike saddles have a longer nose and tend to be narrower. It is highly recommended that riders purchase a saddle based on their gender; however, comfort should take precedence. Typically speaking, the rear width of the saddle should match the sit bones.
Shell Material and Colour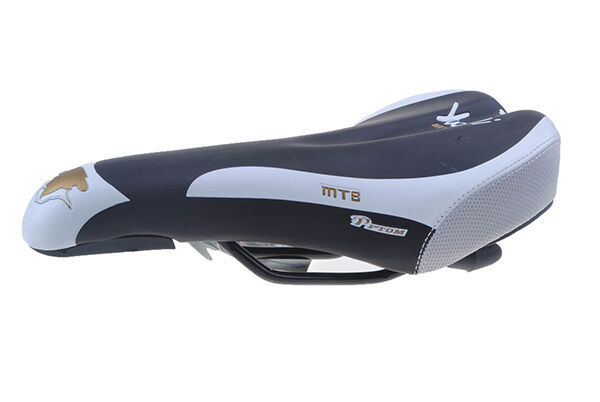 Leather saddle shells provide superior comfort; these saddles typically contour to the shape of the rider over time. On the other hand, more modern saddle shells are often made from plastic, steel rails, nylon, or carbon fibre mould. Choosing the right material is ultimately a matter of personal preference. Leather bike saddles or those constructed of lightweight material tend to be more expensive than those made from synthetic or heavier materials. Likewise, racing bike saddles come in a wide array of colours. While majority of cyclists favour black, other popular colours include grey, white, and tan.
Suspension
Many racing bike saddles contain components that aid with suspension; they may come in the form of coil springs, donut-type springs, or foam padding. The suspension absorbs vibrations and shocks, helping to maximise rider comfort. Proper saddle positioning helps optimise rider comfort. Thus, ensure that the racing bike seat is at the correct height and distance from the handlebars.
Cut-outs and Cutaways
Many modern racing bike saddles feature cut-outs or cutaways. Similar in look to grooves or holes, they are designed to relieve pressure from sensitive tissues, thereby eliminating numbness and pain. Their shape and depth tend to vary by bike seat manufacturer. Be sure to keep in mind comfort.