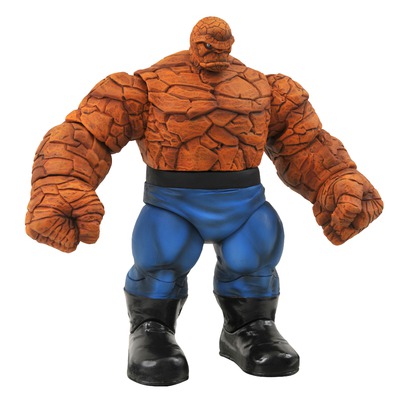 Gaming merchandise can add to buyers' game collections and increase their enjoyment of a particular franchise or character. Popular merchandise can be difficult to obtain, so searching for and purchasing it can be a rewarding activity on its own. Consider the many types of rare gaming merchandise available, such as limited edition games and consoles, action figures, and posters. Older video games can also become valuable collector's items, especially those for early Nintendo consoles.
It is important to consider the condition of gaming merchandise items when shopping, as it can affect their market value greatly. The most valuable pieces of gaming merchandise are sealed in their original packaging. It is possible to find used items in a variety of conditions.
Rare gaming merchandise can be purchased from hobby shops and some game retailers. Online sellers are especially useful when trying to locate rare items. In addition to shopping from specialist websites, consider marketplaces like eBay. It has a high number of listings for products in all conditions.
Types of Rare Gaming Merchandise
Rare gaming merchandise can range from special edition releases of games, to clothing and jewellery. Many older games are also considered collector's items and can be an attractive addition to a gaming collection. Buyers can choose to focus on a single type of item or a variety of products based on a single game franchise or character.
Bundles and Special Edition Consoles
Consoles are often released in special editions. These may feature alternative colours, or decorative designs and patterns. They are sometimes released as part of a bundle, including a game and peripherals. In these cases, the console may be designed to match the game included in the bundle, such as the limited edition Star Wars themed Xbox 360. These items are produced in small quantities and are often sold as a festive special offer or as part of the release for the game.
Special edition consoles can also be purchased from other countries. For example, Japan may sell rare versions of a console not released in the UK. Bear in mind that these consoles do not necessarily play games from other regions.
Special Edition Games
Many games are released in multiple versions. In addition to the standard game release, a separate copy may be produced for sale at a particular retailer as part of a pre-order incentive. These copies can sometimes be purchased from private owners on the secondhand market after the game is officially released. There are several types of special edition games, including those with a steelbook or bonus content.
Steelbooks
Steelbooks are similar in design to standard video game cases, but are made of tin. They are normally produced in limited quantities. Like other merchandise, steelbooks are more valuable if they are sealed in their original packaging. Despite the name of steelbooks, they can be dented rather easily, which means are they are best kept as collector's items.
Bonus Content
Pre-ordered special edition games often include bonus content that can be used during gameplay. For example, a game may feature alternative costumes for the characters or a bonus dungeon not available on the standard edition. In some cases, the bonus content may downloadable content (DLC) that players need to purchase separately. The code needed to redeem the DLC is then linked to the player's account and cannot be used by another player if the game is resold. For this reason, it is important to ensure bonus DLC can be accessed before buying a used copy of a special edition game.
Unopened Standard Edition Games
Even standard edition games can become rare and valuable, especially if they are unopened. For example, games for the Nintendo Entertainment System (NES) and Super Nintendo Entertainment System (SNES) can sell for hundreds of pounds. Even games that were not especially popular at the time of their release may increase significantly in price if they are still in their original packaging. The same is true for recent games that are especially popular. Sellers may offer games, particularly older ones, in one of three ways: sealed, complete, and game only. The following table offers a brief description of each type.
Product Contents

Description

Sealed

Unopened game in its original packaging

Rare and valuable, especially with older games

Complete

Contains all original packaging and instruction booklets

Can also be rare and valuable

Game only

Most common condition of older cartridge games

Not particularly valuable
Bear in mind that the price of games can also vary based on their condition. For example, a sealed game that is in excellent condition is more valuable than a sealed game that has dents or scratches.
Game Accessories
A wide variety of accessories are sold as companions to games. These include statues, posters, toys, and action figures. The following table offers a brief description of these items.
Type of Accessory

Description

Statue

Can be realistic or stylised

Features characters from a game

Usually made of resin

Sold separately or as part of a special edition game package

Poster

Features promotional artwork for a game

Can be included with a game or sold separately

Jewellery

Designed with character likenesses or game logos

Sometimes modelled after jewellery worn by in-game characters

Toy

Soft stuffed toys with cartoon-like depictions of game characters

Action figure

Can be especially rare and valuable if still in original blister packaging
Condition of Rare Gaming Merchandise
Rare gaming merchandise is available in both new and used condition. To help buyers identify the particular amount of use an item has received, sellers use a standard set of terms to describe each product. These include new, like new, very good, good, and acceptable. Regardless of the condition a seller has listed an item in, it is worth taking the time to read the full description and inspect the item, either in person or by looking at photos, to assess its condition accurately.
New Rare Gaming Merchandise
A new item has never been opened or used. It is sealed in its original packaging, when applicable, and has no signs of damage or wear. These are ideal collector's items and retain their value more than the same gaming merchandise in any other condition.
Like New Rare Gaming Merchandise
Items listed in like new condition have been opened or removed from their packaging. However, all pieces of the merchandise are intact and the core item is visually indistinguishable from a new one.
Very Good Rare Gaming Merchandise
Very good refers to an item that has been used, but still has a clean appearance and works as intended. There is no noticeable damage to the product, and no core pieces of the merchandise are missing. In the case of a game, this means the instruction booklet and case are still present.
Good Rare Gaming Merchandise
Good indicates a used item that has noticeable wear or damage. The merchandise still functions properly, and game instructions and other core pieces of the product are present.
Acceptable Rare Gaming Merchandise
An acceptable item has received significant wear over time. The box, instructions, and other items may not be included.
Buying Rare Gaming Merchandise on eBay
eBay is one of the best sources of rare gaming merchandise. You can shop for items on the site by entering keywords into the search field on the home page. For example, enter "master chief statue" into the field to see all items tagged with those terms. You can refine search results with new keywords or browse listings using eBay's category links.
Review Item Listings
Take the time to review individual listings before committing to a purchase. Click on the name or primary image of an item to see its full listing. There, you can find details about the cost of the item, delivery charges, delivery methods, and the forms of payment accepted by the seller. Examine all photographs posted by the seller to be clear on the specific item being sold.
Review Seller Profiles
Review seller profiles on eBay to find reliable and experienced users. The easiest way to assess a seller's reputation is to look for the number of completed transactions and compare it with the feedback rating. You can also view comments from previous buyers and see average ratings based on individual aspects of the seller's performance like delivery speeds, delivery charges, quality of communication, and accuracy of item descriptions. Leave feedback about your experience with a seller once you have received your item to inform the eBay marketplace.
Conclusion
The gaming experience can be enhanced with collectables and other merchandise featuring the artwork, logos, and likenesses of games and their characters. Some of the most popular types of rare gaming merchandise are special edition games and consoles. They are normally released as limited editions during the launch of a game and may require a pre-order from a specific retailer. Special edition games may have a steelbook or include bonus content not available to owners of the standard edition. Consoles are often bundled with a game and designed with related logos and images. Some older games are also highly collectable, especially if they are in their original packaging.
Buyers can shop for a wide range of other merchandise, including statues, posters, jewellery, toys, and action figures. These items are often rated by their condition, from a brand new item sealed in its original packaging to an item that is heavily used and shows signs of wear. The condition of gaming merchandise has a large effect on its value, so it is worth taking the time to find items with a balance of desirability and affordability.
eBay also has a high number of listings for all types of rare gaming merchandise. Compare sellers to find the most desirable pieces to add to a gaming collection.