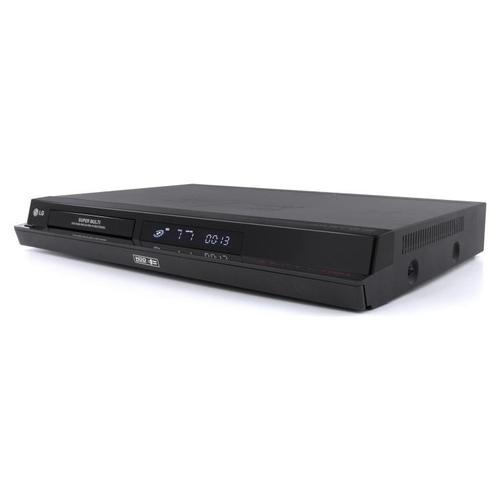 A DVD recorder uses optical disc recording technology to digitally record analogue signals onto writeable DVD media. DVD recorders can be standalone devices or an integrated part of a computer drive. DVD recorders also play discs. Buyers who wish to play DVDs from various regions of the world should consider investing in a region free DVD recorder. These recorders are more versatile as they are able to play DVDs from all regions. They are ideal for those who often purchase DVDs on overseas travels or who have family in other regions of the world with whom they communicate and exchange DVDs with often. They are also useful for buyers who view many foreign films that may not have been distributed in their region. Buyers who live permanently in a particular region, or who mainly view mainstream films, may not require a region free DVD recorder.
When purchasing a region free DVD recorder on eBay, buyers should familiarise themselves with the various region codes, understand the purpose of these codes, and learn how to take the proper steps in order to make an informed purchase.
DVD Region Codes
DVD region codes are a digital rights management technique designed to allow film distributors to control aspects of a film's release according to a region. This includes price, release date, and content. There are six official regions and two informal regions. The table below familiarises buyers with the different DVD region codes and their respective areas.
Region Code

Area

0

Uncoded

Can be played worldwide

1

United States, Canada, Bermuda, US territories

2

Most of Europe (except Russia, Ukraine, and Belarus), Middle East, Egypt, Japan, South Africa, Swaziland, Lesotho, Greenland, French Overseas departments and territories

3

Southeast Asia, South Korea, Taiwan, China

4

Mexico, South America, Central America, Caribbean, New Zealand, Australia, Papua New Guinea, and the majority of Oceania

5

Bangladesh, India, Nepal, Afghanistan, Sri Lanka, Ukraine, Belarus, Russia, Pakistan, Africa (except Egypt, South Africa, Swaziland, and Lesotho), Central and South Asia, Mongolia, North Korea

6

China

7

Reserved for unspecified special use

8

Reserved for cruise ships, airlines, etc.
DVDs may use one code, a combination of codes, every code, or no code. DVDs that contain every or no code are also known as region free DVDs. DVD recorder specifications require that the device sold in a particular region does not play DVDs with codes from a different region. However, region free DVD recorders are available, which bypass this legislation.
Purpose of DVD Region Codes
Region codes have several purposes including price discrimination, control over film release dates, and the prevention of controversial content from being distributed in a given region. Region codes allow film distributors to charge different prices for a DVD in different regions depending on how much a buyer is able to pay. In addition, region codes are used to control film release dates. This is because some regions release films to cinemas at later dates than other regions. To prevent DVDs going on general sale in a region before the cinemas have finished showing the film, coding was set in place. This means that the distributor can maximise the number of people seeing the film in the cinema in one region, while the DVD is on sale in another region. This helps to preserve the integrity of the theatrical distribution of a particular film. It also helps to protect copyright and film distribution rights. Region coding also prevents the release of films that could be offensive in certain regions for cultural or political reasons. For example, a particular scene may appear in a DVD intended for one region, but may be removed before the DVD is released in another region.
Buying Region Free DVD Recorders on eBay
Buyers can find region free DVD recorders by browsing or searching the eBay website. For those who are not sure of what they are looking for or who just want to explore the range of items, can enter a few related keywords into the search box, such as "region free dvd recorders". General keywords are likely to render a large result of listing pages, while more specific keywords, such as "multi-language menu region free DVD recorder", greatly reduce the number of search results. Buyers should keep this in mind when using the search box to help them to find an item. Specific keywords can cause buyers to overlook an item that may have been of interest.
Registering for an Account on eBay
Buyers hoping to join the millions of people who are already part of the eBay community should register for an account. Although buyers are free to browse the eBay website without having to complete the registration process, becoming a member has its advantages. Buyers need an account to be able to buy items. Registration is fast, easy, and free. It simply involves entering a few details. In addition to buying items, once registered, buyers are able to interact with other eBay members whether through the "Ask a question" link or by viewing or leaving feedback. This allows buyers to learn more about sellers, view their reputations, and express their opinions regarding transactions. Registering also allows buyers to save their favourite searches and set up notifications for when items that they have been searching for become available. It also enables buyers to watch the status of up to 200 items. Registered buyers also have access to eBay's answer centre, discussion boards, common interest groups, and chat rooms.
Choosing a Payment Method
How to pay for an item greatly depends on the payment methods accepted by the seller. Every seller is unique and offers different methods of payment. Information about accepted payment methods can usually be found listed with an item description. Buyers should read this description carefully before making a purchase to find out what methods the seller accepts. Most sellers accept PayPal because of its convenience. This is also a preferred payment method for many eBay buyers. PayPal immediately transfers funds, which allows the buying process to be completed quickly. Buyers should always use a payment method that is secure, such as PayPal, a credit card, or a debit card. Buyers should never chose to pay by cash or cheque for any purchase.
Seller Feedback Ratings
Feedback ratings can greatly affect a seller's reputation in the eBay community. This rating is found next to a seller's buyer ID. Feedback ratings consist of both comments and ratings left by past buyers in the last 12 months. Buyers can leave a positive, negative, or a neutral rating in addition to a short comment. Whenever a person buys an item, they are encouraged to leave feedback regarding the transaction and their experience with the item's seller.
Leaving honest feedback gives other buyers a good idea of what to expect when purchasing from a particular seller. It is also a way to praise a seller for a job well done. Before leaving negative feedback, buyers should contact the seller to try to resolve any issues. Sellers are usually more than happy to work with buyers to resolve any issues related to the purchase.
Top-Rated Sellers
Top-rated sellers are recognised by the eBay community for their high levels of customer service and excellent products. These sellers must consistently earn five star ratings from buyers and complete a minimum of 100 trouble free transactions in a given year. They must also receive consistent positive feedback ratings for at least 98 percent of their transactions. Top-rated sellers are known for delivering items in a timely manner, offering accurate item descriptions, and charging fair postage and packaging costs. These sellers can be recognised by their Top-rated seller badge on the listing page.
Conclusion
Shopping for a region free DVD recorder on eBay is a good idea because many of these devices are available at competitive prices. The selection of region free DVD recorders available on eBay is wide ranging. DVD recorders also play discs. DVD region codes are in place to help film distributors to control aspects of a film's release, including price, release date, and content, by region. There are six different region codes which correspond to particular areas of the world. For most DVD recorders, the region needs to be matched to that of the DVD. However, region free DVD recorders enable the buyer to use DVDs from any region. Region free DVD recorders are a necessity for those who want to have access to the content of the full range of DVDs, regardless of the country in which they were distributed.
When searching for a region free DVD recorder on eBay, buyers should familiarise themselves with eBay's search features. Although an eBay account is not required for browsing the items, buyers should consider setting up an account if they wish to make a purchase. Choosing a secure payment method ensures a positive transaction. With so many region free DVD recorders, eBay can help any buyer find the perfect one to best fit their requirements.