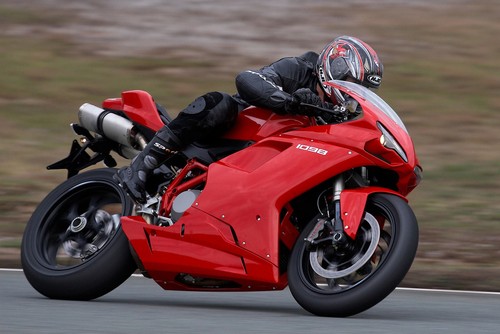 Aprilia is an Italian company whose heritage as a manufacturer of motorbikes stretches back over half a century. Originally a scooter manufacturer, Aprilia steadily expanded its range during the latter part of the 20th century, and now produces bikes for several niches, ranging from modest scooters all the way up to high powered, race-bred motorbikes.
This diversity has ensured that an equally diverse range of parts exists for Aprilia motorbikes. This makes finding spare parts at sensible prices something of a challenge. While it is possible to obtain Aprilia spares through motorbike service centres at authorised Aprilia dealers, this is a very expensive route.
In order to avoid paying over the odds for Aprilia spare parts, it is important therefore that buyers find out a little about the market in replacement Aprilia parts. This can help buyers identify cheaper ways of obtaining the parts that they require.
More cost-effective routes do exist. eBay,, for example, has thousands of current listings for a range of Aprilia parts,, often at considerable savings when compared with the prices charged by authorised Aprilia dealers.
The Market in Aprilia Spare Parts
Since Aprilia first entered international motorbike racing in 1999, this brand has been phenomenally successful in the field. As a result, although Aprilia still continues to make its traditional scooters, this Italian motorbike brand has expanded its range considerably, diversifying to include machines such as large engined motor racing bikes, powerful tourers, and even motocross bikes.
Each one of these machines has its own list of specialised requirements and its own specialised parts. In fact there are over 400,000 different Aprilia replacement parts available for the various models the company has produced over the years, which is why finding a particular replacement Aprilia part is not always easy. These motorbike parts includes everything from handlebars, washers, fuses and gaskets at one end of the spectrum, all the way up to spare wheels, complete engines, and body panels at the other.
Aprilia replacement parts are available from three chief sources: official service centres, third-party manufacturers, and open markets like eBay.
Official Aprilia Service Centres
The first of these routes is to purchase Aprilia replacement parts manufactured by Aprilia for the purpose of being distributed through the official Aprilia service and dealer network. Although it is true that these official Aprilia service centres can supply Aprilia replacement parts, because of their privileged position in the market, they demand high prices for the convenience they offer. Those buyers for whom money is no object may not object to paying these premium prices. On the other hand, for many buyers of Aprilia replacement parts, the thought of paying over the odds is not a welcome one. These buyers should consider other options.
Third-Party Manufactured Aprilia Parts
Third-party replacement parts are manufactured by companies other than Aprilia, but these parts are designed to meet the specifications set out by Aprilia when designing their own parts. It simply is not sensible or even desirable for a manufacturer to produce every screw, washer or other item that it uses to build a motorbike. Economies of scale mean that it is far cheaper and more cost-efficient for the manufacturer to buy many of these parts in from outside companies that specialise in producing particular motorbike parts in large quantities. In reality, therefore, nearly all motorbike or car manufacturers outsource a substantial part of their parts manufacturing. In order to do this, they set out a specification and ask third party companies to tender for a contract to supply these parts.
For these reasons, buying replacement parts directly from third party companies is really no different from buying branded Aprilia parts, providing these motorbike parts are manufactured to the same specifications and are subjected to similar quality controls.
The advantage of buying buying third party replacement Aprilia parts is that a buyer can save a substantial sum. This saving arises because these third party parts are more widely available, than official parts, and as a result there is less of a markup on these parts.
However, not all of the parts required for repairing or refurbishing an Aprilia motorbike or scooter are available through third party manufacturers. However, those parts that are usually in greatest demand, such as tyres, brakes and exhausts, are available through third party manufacturers.
Aprilia Parts on the Open Market
Replacement parts for Aprilia scooters and motorbikes can also be obtained through open market channels. The parts available through these open market channels include a mixture of used, genuine Aprilia parts taken from Aprilia bikes that have been cannibalised for their parts, new parts manufactured by a third party manufacturer, and some genuine Aprilia parts that have been sourced by non-authorised Aprilia service companies. Therefore, the open market for Aprilia parts includes a mixture of new and used parts, and is a cost-efficient source of parts for Aprilia machines. One of the biggest sources for Aprilia parts is eBay.
Buying Tips for Aprilia Parts
The first step in shopping for Aprilia parts is to conduct an inventory of exactly what parts need replacing. To do this, the buyer needs to get his hands on the manual for his particular model and series of motorbike. This manual lists all the parts and more importantly the part numbers. Having the part numbers handy makes the search for compatible replacement parts much simpler. If a hardcopy manual is not available, then a buyer can search for a softcopy manual on the Internet and download it. There are also parts catalogues available. These help buyers determine prices for various Aprilia parts.
Aside from where to source Aprilia parts, it pays for the buyer to know some of the terminology used by sellers to categorise the Aprilia parts they are selling.
| Term | Definition |
| --- | --- |
| | 'New Old Stock'; parts made by the Aprillia manufacturer to the original specifications and standards; part sat on a shelf somewhere and was never used |
| Aftermarket | Parts manufactured by a company other than Aprilia to standards and specifications laid out by Aprilia |
| Used | Parts taken from an old motorbike |
When considering used parts cannibalised from an older bike, the buyer needs to tread cautiously. Gaskets and bolts are subject to a great deal of wear and tear. It is not a good idea to buy any motorbike part that is subject to a great deal of wear. Rather the buyer should opt for new NOS, OEM, or aftermarket parts. However, used components like bike frames, covers and, wheels can make for excellent buys, as long as the buyer takes the time to inspect the items for any damage that may indicates that the part was involved in a motorbike accident.
Finding Replacement Aprilia Parts on eBay
It is easy to find spare parts for an Aprilia machine on eBay. Starting at the eBay home page,, type into the search bar a phrase which describes what you are looking for. In this case, a good phrase might be 'Aprilia parts&'. Pressing the enter key brings up pages full of listings for Aprilia parts, both new and used, and including parts made by Aprilia and parts made by third party manufacturers.
You can narrow down the search results to show only those with characteristics that interest you. For example, if you only want to see parts for a particular model of Aprilia bike, such as the Atlantic,, you specify the model on the results page and the local search then sorts the results accordingly. You can then specify the part you are looking for by choosing the relevant search filters. If you are looking for engine parts and brakes,, you simply make your selections by selecting or deselecting the options on the results page.
Once you have a set of listing that you are comfortable with, read the descriptions carefully and examine the photos to be sure that the part you are looking at meets your need. If you have questions about a part that is listed, you can simply contact the seller through their profile page. Top-rated sellers are considered especially knowledgeable about the Aprilia parts they sell.
Conclusion
Aprilia motorbikes span over half a century, during which time the company has manufactured products as diverse as low-powered scooters and high-powered racing to motocross motorcycles. This diversity is reflected in the 400,000 different parts required to service all of Aprilia's extensive list of machines. The Aprilia owners who need to have their bikes repaired or serviced is faced with a choice. Either they can take the machine to an authorised garage, where they may be charged a premium for the parts used, or they can source parts more economically and choose between carrying out the work themselves, or having it done at a regular garage.
Like most vehicle manufacturers, Aprilia source many of their parts from third party manufacturers, as it is certainly not economical for a vehicle manufacturer to make every single part themselves. Provided that the parts are of the right specification, there may not be a great deal of difference between third-party and original parts. This particularly applies to tyres, brakes and exhaust parts, which are widely available from third party manufacturers. Many replacement Aprilia parts can also be obtained as used parts, taken from cannibalised machines.
eBay has thousands of listings for a plethora of replacement Aprilia parts. The breadth of choice, user-friendly search interface, and keen prices, makes eBay a popular source for both new and used Aprilia motorbike parts.