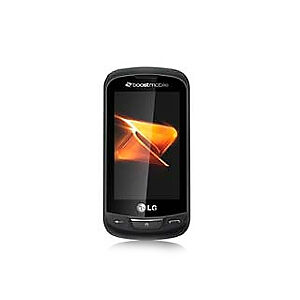 Maintaining a mobile phone and replacing various parts is easy with the right tools and accessories. eBay has thousands of listings for replacement parts and tools.
Choosing Replacement Parts and Tools for Your Mobile on eBay
Replacement parts and tools can be used to either repair a phone that is broken or damaged or simply to enhance its appearance and/or functionality. In the eBay Mobile Phone & Communication section is a page devoted to replacement parts and tools for mobiles and smartphones. These may fall into various categories, as outlined below, or they may be unspecified.
Screens
There are thousands of listings for replacement screens for mobile phones on eBay, including all the most common types of mobile and smartphone such as iPhone, BlackBerry, Samsung Galaxy, and various Nokia models.
Why Replace the Screen?
Screens may require replacement for a number of reasons. These include damage caused by scratching or chipping as well as display problems, response problems, dead pixels, or colour issues.
How to Replace the Screen
Screen replacement requires knowledge and expertise. Always make sure the screen is compatible with the phone. There are fitting instructions available on mobile phone forums and websites, and the eBay seller may themselves provide instructions and further advice on repair and maintenance, but if in doubt the customer should always consult an expert. Transparent films may need to be removed before the screen is fitted. Any warranty will not usually cover incorrect installation and any resulting damage. With most phones it is advised to replace the screen and the LCD together, as it can be very difficult to remove just one component from the phone and refit it. Check any eBay listing to confirm that the package includes both screen and LCD.
Tools Needed for Screen Replacement
Screen replacement will require specialist tools, typically Phillips and pentalobe screwdrivers, as well as case openers and plectrums. These are often bundled together with the replacement screens on eBay listings to ensure that the right tools are used. If they are not included, they will need to be purchased separately.
Battery Covers
Battery covers cover the battery at the back of the phone. They may also be called back covers. eBay has numerous listings for battery covers for various mobile phones and smartphones.
Why Replace the Battery Cover?
Battery covers may be replaced because of damage to the phone; for example, denting or scratching. They may also be replaced where there is no damage to the cover, simply for aesthetic reasons, or a change in style.
How to Replace the Battery Cover
Replacing the battery cover on many of the more basic mobile handsets is simple and requires just clicking it into place. Newer and more advanced phones may be slightly more complicated, and professional installation is often recommended. As with replacement screens, incorrect installation may void any warranty. Removing and installing battery covers is phone specific, and instructions are available from either eBay sellers or, typically in video format, from mobile phone forums and websites. Installation typically requires unscrewing exterior and sometimes internal screws.
Tools Needed for Battery Cover Replacement
A pentalobe screwdriver is required to replace the battery cover on many phones. This may be provided with replacement battery covers.
Buttons and Keypads
Various mobile phone buttons and keypads are available for sale on eBay. Buttons and keypads may sometimes be bundled together with the phone housing or other components.
Why Replace Buttons and Keypads?
Buttons and keypads may need to be replaced if they are damaged or missing. Over time the buttons on mobile phones sometimes fall or are knocked off. They may also become jammed and stop working sometimes. Replacing just the keypad when it is damaged can work out considerably cheaper than replacing the entire handset.
How to Replace Buttons and Keypads
The phone will need to be opened to replace any damaged, missing, or non-functioning buttons or the whole keypad. This can be done either by snapping it open or unscrewing it. The battery will need to be removed as well as the casing. Retain any screws that are removed for when the phone is reassembled. Once the phone frame is removed, the keypad can be replaced and then the phone can be reassembled.
Tools Needed for Button and Keypad Replacement
A small screwdriver may be required for unscrewing the back phone cover so that the keypad can be removed. These can be purchased on eBay from the Replacement Parts & Tools section.
Replacement Tools
Replacement opening tools for mobile phones include screwdrivers, plectrum, and case opener or pry tools. Both Phillips screwdrivers and pentalobe screwdrivers may be required. On eBay, tools for replacing various parts of a mobile phone come bundled in sets with the phone compatibility stated in the product description. This makes purchasing all the necessary tools a simple and straightforward process.
General Considerations when Buying Replacement Parts and Tools on eBay
General considerations when it comes to buying replacement parts and tools on eBay include the quality and origin of the part or tool, seller reputation and feedback, and returns policies and warranties. Always check the product description and seller information carefully for information on these points. Seller feedback is one of the cornerstones of buying and selling on eBay and is designed to give both buyer and seller peace of mind and trust in a purchase. In addition, eBay offers top-rated seller status to those sellers who consistently receive five stars from customers and complete a certain number of sales a year. Together with a Buyer Protection policy and procedure if there are any issues with the transaction, this all ensures that shopping at eBay is secure and straightforward. Replacement parts may be OEM (original equipment manufacturer), which are original parts produced by the same manufacturer as the phone, or they may be generic or aftermarket parts. Original parts are generally higher quality and fit the phone better. However, aftermarket parts may still be acceptable and fit the phone adequately. The advantage to buying generic parts is typically price.
Find Replacement Parts and Tools for Your Mobile on eBay
To find replacement parts and tools for a mobile on eBay, begin at the left hand side tabs on the homepage. From the Electronics & Technology tab go to the Mobile Phones & Communication page, followed by the Replacement Parts & Tools page via the All Categories tab. Under the heading Type, various replacement parts and tools can be found, and see all can be selected to bring up more. Otherwise, for anything not on the list, the complete listings can be browsed. Many parts and tools are in the Not specified category. The search bar can also be used to search for replacement parts and tools. Found at the top of the screen on any eBay page, this is a quick way to search for specific parts. Type in terms such as "pentalobe screwdriver" or "replacement iPhone 3 screen" for listings.
Conclusion
Replacement parts and tools for mobile phones and smartphones can be found quickly and easily on eBay, with thousands of listings to choose from and all major phone models represented. Installation of replacement screens, battery covers, and other parts, particularly for newer and more advanced phones, can be difficult and expert help should be sought if necessary. The tools typically needed for replacing parts include Phillips and pentalobe screwdrivers, together with pry tools and plectrums. When buying replacement parts, there is a choice to buy either OEM or non-OEM parts. Non-OEM, or generic, parts can often be cheaper but are typically not as good quality as genuine OEM parts. Always remember when buying on eBay to check seller feedback and comments.