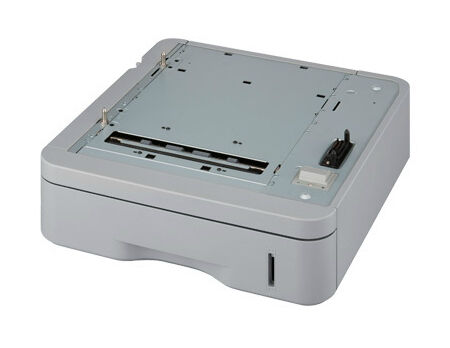 Anyone with a printer might eventually have to face the choice of replacing parts or replacing the printer, and for the most part, it is cheaper to simply repair the printer. After deciding to repair, buyers must decide what is wrong, and then find the appropriate parts for their printer. eBay is an excellent place to look for printer parts because the site includes a wide range of models and parts, meaning that most buyers can find what they are looking for.
The first step to purchasing printer parts on eBay is to identify the parts and model number needed. From there, buyers can quickly and easily search for what they need, compare their options, and then purchase the right replacement parts for their printers. Factors that affect decisions include the condition of the part, the cost of the part, and estimated shipping time. Buyers can start their search for a replacement part on eBay by learning how to identify the parts they need and how to look for them on eBay.
Identifying Printer Parts and Model Numbers
The first step for anyone purchasing replacement parts on eBay is to check the type of printer and printer make and model. This data can be used to find specific parts that fit the printer. Options include both original equipment manufacturer (OEM) and compatible parts, but should always be chosen specifically for the printer. Identifying the parts required for the printer requires that the buyer check the physical printer or its owner's manual. Anyone who does not know what is wrong with their printer should not attempt to fix it without consulting a professional. Many printers include manuals and error codes that can be used to identify faulty parts; otherwise, it is important to have a professional recommendation before purchasing new parts.
Printer Type
There are two basic types of printers: laser printers and inkjet printers. Laser printers use toner cartridges and laser drums for printing. Drumheads must be frequently replaced, especially during heavy use. Inkjet printers use literal ink and printing heads. While most buyers do not have to worry about the type of printer they have if they are searching via the make and model of the printer, most cleaners and cleaning fluids are made for either inkjet or toner rather than both, so it is a good idea to check before searching for replacement parts.
Printer Make and Model
The make and model of the printer is essential for any buyer to consider when searching for printer parts on eBay. The make and model can usually be found on the front of the printer, but also in the user's manual, and on any boxes that might still be around. Checking this number and then using it in eBay searches can help to bring up the exact model needed for the repair. Good examples include an HP 951XL or an Epson Stylus Pro 9600. Buyers should use both the make and exact model in the search.
Printer Replacement Parts
Once you know the make and model of your printer, you can search for a replacement part. While there are a lot of parts in a printer, the ones that often need replacing include laser drums, feeders and trays, fusers, power supply options, print heads, printer memory, and scanner parts. Once again, if the printer does not include troubleshooting error codes or does not recognise the problem, then it might be a good idea to take the machine to a professional. It is still possible to purchase the parts on eBay, but by getting a professional recommendation, the parts are almost guaranteed to fix the problem.
Original Manufacturer vs. Compatible Parts for Printers
Printer parts on eBay are available in both original manufacturer equipment and compatible. Original equipment manufacturer or OEM parts are those created by the same brand as the printer, for example, Dell, HP, Epson, Brother, and more. Compatible parts are typically cheaper than OEM parts because they are made by another brand but are designed to fit the printer in question. Most people prefer OEM parts as they more reliable, but anyone on a budget should consider looking into compatible parts as well. Buyers can tell the difference between original manufacturer parts and compatible parts on eBay by looking at the title. Original parts are labelled 'Dell' or 'Epson', compatible parts are labelled 'for Dell', or 'for Epson.' Both types have their pros and cons but buyers can choose whatever they like.
Choosing the Condition of the Parts for Printers
eBay includes new, used, and refurbished printer parts from a variety of sellers. Some options include printers that no longer work that can be scrapped for parts, while others include brand new factory direct parts that are still in packaging. Buyers can choose which option they prefer based on preference as well as budget and the age of the printer. For example, an old printer might not have enough life in it to warrant the purchase of a new part, but a used or refurbished one might fit the bill perfectly.
| Condition | Definition |
| --- | --- |
| New | Brand new in package |
| New Without Tags | Brand new without tags and perhaps without package |
| Used | Previously used in a printer |
| Manufacturer Refurbished | Restored to like new condition by the manufacturer; usually applies standards and a warranty |
| Seller Refurbished | Restored to like new condition by seller; warranty may apply |
| Scrap or Parts Not Working | Printer is not working and is for parts; cheap option for anyone who needs replacement parts for printers |
Buyers should pay careful attention to the condition of the part because it can affect the quality and the price. If a printer replacement part is very cheap, it might be because it is has been used or refurbished. Buyers who know a lot about printers can save money by purchasing scrap or not working printers because they can be easily taken apart and salvaged for parts, which is cheaper than purchasing new parts. There are several options available on eBay so buyers can choose the ones that suit their needs.
Setting a Budget for Replacement Parts for Printers
Setting a budget should involve evaluating the value of the part based on the life of the printer, the use of the printer, and the age of the printer. If the part is very expensive and the printer is very old, it might be more economical to purchase a new printer that is not prone to breaking down any time soon. Evaluating the printer for value can help to prevent multiple purchases of parts. Buyers can afford to set a higher budget for a newer printer, especially in a high volume printing environment.
Another consideration is that with new and used options available, and different sellers, it is always possible to save money on eBay by shopping around and comparing multiple options. Including the price of shipping in any considerations can help buyers to ensure that they know the exact price of the final purchase. Buying used or refurbished printer replacement parts can also help buyers to save money if they have a lower budget.
Shipping Considerations when Buying on eBay
eBay is an international store and while there are many local sellers, there are also sellers located internationally. Anyone who needs their printer replacement parts as quickly as possible should pay close attention to the estimated shipping time, and should consider purchasing from a local seller who might be able to ship the part more quickly. International sellers can have their own advantages as well, especially if they sell the printer part at a very cheap price. Buyers should always compare shipping, check the estimated shipping time, and when in doubt, ask the seller about how long the item takes to ship.
Buying Replacement Printer Parts on eBay
Purchasing replacement printer parts on eBay is relatively simple as long as you keep in mind your needs, the printer make and model, and your budget. You can start your search from the home page and type the printer make and model plus the name of the part you are looking for into the search bar. From there, you can browse and compare options based on your preferences for new, used, or refurbished, or even compatible or OEM models. Options also include purchasing scrap printers to take apart and use for parts.
One of the most important things to keep in mind when shopping on eBay is that you should always read the full description before making a purchase. If the description does not explain everything about the part, it is also possible to contact the seller with a question. The important thing is that you know exactly what you are buying before you buy it.
Conclusion
Purchasing replacement parts for printers on eBay is easy, and is also a great way to get a good deal for anyone on a budget. Buyers can look forward to a wide range of choices in a variety of conditions, and at different prices. Common and rare parts are both listed on eBay, so it is also possible to find something that might not be available from local eBay sellers. eBay is also an international store, so it is possible to find cheaper options than might be sold by local eBay sellers.
Buyers should check the part they need, check the make and model of the printer, and then search for it on eBay. Comparing costs including shipping, comparing value, and checking shipping time are all good methods of selecting a specific part to purchase. All of the information listed above can be used to help buyers to quickly and easily find and purchase a printer replacement part using eBay.