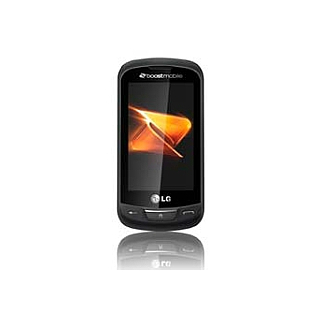 Water damage is becoming a growing concern amongst mobile and smartphone users, especially as phones become more complex, expensive and hold more valuable information that cannot readily be replaced. Fortunately, there are a few options when it comes to dealing with the problem.
About Replacement Parts for Repairing Water Damaged Phones
There are a few basic parts needed for repairing water damaged mobiles and smartphones. These include tools such as Phillips and pentalobe screwdrivers, and opening pry tools, together with replacement parts such as LCD screens, batteries, battery covers, buttons and keypads. Drying agents or repair kits for water damaged phones may also be needed to dry out the phone before repairing or replacing parts. Repairing water damaged phones and replacing the various parts can be slightly tricky or quite difficult, depending on the particular phone. It is a good idea to check beforehand how to go about doing it, by using information on the web or seeking expert advice. There are various videos available with instructions that may be helpful, but remember that further damage caused during repair may invalidate the phone's warranty or insurance. Of course, this may be an irrelevant consideration if the phone isn't covered by water damage anyway. Another option is to send the phone away for expert repair and parts replacement. This can often be done quite cheaply but it is always a good idea to check feedback and comments from previous customers first.
Choosing Replacement Parts for Repairing Water Damaged Phones
Finding the right parts for repairing phones that have encountered water damage involves a search for the damaged part or parts together with appropriate tools. Often tools are included in the purchase along with replacement parts. While these are not always of the same quality as tools sold separately, it does mean that they are appropriate for the particular part and phone model. When looking for a replacement part, the key consideration is compatibility with the phone model. This should be clearly stated by the seller. Some parts may be compatible with various models in a range while others are model specific. Never be tempted to purchase a different part if it is cheaper or a particular product cannot be found as this may damage the phone. If in doubt, ask the seller for more details.
Replacement Parts
Water causes damage to mobile phones because it gets into the circuitry and, being ionized, is conductive. This can happen in areas of high humidity and condensation as well as when a phone is dropped into water or affected by rain. Because of the structure of mobile phones it can be very difficult to dry them out completely. Silica is a drying agent that helps this course along. Silica sachets can be bought from various outlets and are also supplied with new products such as handbags and wallets. They should be placed together with the phone in an airtight container for at least two days. Alternatively, rice is a home kitchen substitute that can also absorb moisture and help in the drying process. Parts that may need replacing include the battery, screen, buttons and keypads, and battery covers. These are examined in the following table.
| | |
| --- | --- |
| | Water damage can affect the screen. Little water spots may appear and the screen may have a layered appearance, similar to a holograph. While it may be possible to dry the screen out and it may be quite functional, it can be difficult to repair this kind of damage so that the screen looks normal again. Taking the screen out and drying it with silica or rice is sometimes advised, or another option is to replace the screen with a new one. Again this necessitates taking the phone apart. The LCD should be replaced along with the glass. |
| | Water damage may render the keypad or individual buttons non-functional. If drying out the phone does not work, it may be time to consider replacing either just the affected buttons or the entire keypad. Take the phone apart and remove the battery, followed by the casing around the keypad. The keypad should then be able to be removed and replaced. |
| | Battery covers are usually quite easy to replace, simply by clipping them open. In some phones they may need to be unscrewed. Often they will not need replacing if the phone is dropped in water, but they will need to be thoroughly dried out. |
| Batteries | Replacement batteries are one of the parts most liable to need replacing following any kind of water damage. It is often best to replace a battery that has been subject to water damage rather than risk using it, as water can corrode its components. |
Replacement Tools
All tools should be to hand before attempting any repair, and make sure that all screws removed from the phone are kept in a safe place as these are easily lost and may be difficult to replace. The tools that may be required are outlined in the following table. Repair kits are also available for water damaged phones.
| | |
| --- | --- |
| | Screwdrivers such as Phillips and pentalobe screwdrivers may be required to open the phone up to remove the battery and replace the screen or other components. Screwdrivers may be specifically designed for particular phone models. Choosing the correct screwdriver will minimise the risk of any damage caused to the phone while opening. |
| | Opening tools such as ply tools and plectrums may be needed to open the phone to remove and replace batteries and other parts. These tools come in various shapes and sizes. The triangular type is popular and universal, so they can be used with different phone models. They simply slide down the side of phones and then clip the covers off. Other opening tools are specifically designed for iPhones, iPads and iPods. |
| Water damage repair kits | These often receive good reviews and are worth checking out as an alternative to drying the phone out with silica or rice. As well as a drying agent, the kits typically contain a foil pouch and moisture indicator strip (which will indicate how long the phone should remain drying in the pouch). |
Find Replacement Parts for Repairing Water Damaged Phones on eBay
eBay has numerous listings for replacement parts and tools for repairing water damaged phones. From the eBay homepage, follow the link for Electronics & Technology and then Mobile Phones & Communication page. Then select the link for All Categories followed by Replacement Parts & Tools.. Selecting the "see all" option under the heading Type will bring up all the categories of replacement parts in this section. Many parts are not specified, so it is also worth looking under this category. The other important heading is Compatible Model, but again not all phone models are listed so check under the Not specified category if this applies. The search bar is a more direct method of searching, and can be used bring up useful products not listed in the Replacement Parts & Tools page – for example, silica sachets and batteries. Just type in the product required and press Search for listings.
Conclusion
There are various products that can help in the task of drying out and repairing water damaged mobiles and smartphones. These include water damage repair kits and drying agents such as silica gel sachets, as well as tools such as screwdrivers and opening pry tools. Parts that may need to be replaced include screens, batteries, battery covers, buttons and keypads. Always make sure the correct tools are accessible when carrying out any repair and seek advice if necessary.