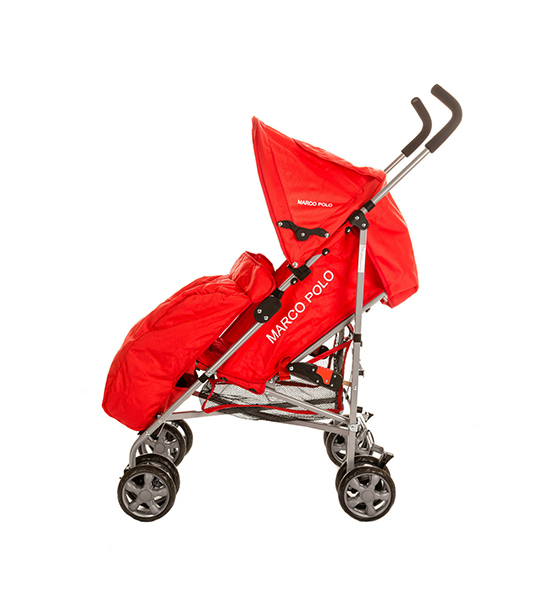 Imagine a world without pushchairs. That means that when out and about, a baby needs to be carried by hand at all times. It would be tiresome for anyone with a child and uncomfortable for the baby. A pushchair, whether for one child, twins, triplets, or more is a very useful form of baby transport; therefore, it is heavily used too. Often, this results in certain parts of a pushchair becoming damaged from daily use. The good news is that these parts are replaceable, and buyers can easily find for replacement parts if they know what and how to look. Those who are either looking for a replacement part or parts for their pushchair or anticipating an inevitable damage in their baby transport would find a discussion of the different pushchair replacement parts, as well as steps to finding the best part for the particular repair useful in making sure that a pushchair remains useful as time goes by.
Different Replacement Parts for a Pushchair
The following sections discuss the usual parts of a pushchair that need to be replaced eventually. Buyers should carefully research to make sure they get the best deal.
Buggy Board
A buggy board , which is a small platform that can be attached at the back of a pushchair for another child to stand on, is one of the parts susceptible to damage. This is because the buggy board supports the whole weight of a child, and such pressure can lead to cracking of the board or some form of damage to its wheels. Look for a buggy board that is compact. Each buggy board comes with adapters to be able to attach the board to the pushchair. If planning to use a buggy board for two different pushchair brands, buy another set of adapters for the other brand.
Bumper Bar
The bumper bar is the part of a pushchair closest to a baby's hands, and because of that, the covering can eventually wear out. The joints can be damaged from repeated adjustment, so a replacement bumper bar might be needed eventually. Of course for the bumper bar to fit precisely, it needs to be from the same manufacturer of the pushchair. Moreover, there are replacement bumper bars that come with a covering.
Seat Cover
The seat cover can have holes or stains in it, and most likely after years of use, it needs to be replaced. The seat cover colour can instantly change the look of the pushchair, and for some, it is the only reason why they buy a replacement seat cover. The fabric used in a seat cover should be keenly considered because it adds to the comfort level of a child. Fleece and cotton are comfortable fabrics for a seat cover.
Footmuffs
Snug footmuffs are great in covering and keeping a baby's feet and legs warm when he or she is seated in a pushchair. Just like any other fabric in a pushchair, footmuffs are vulnerable to damage because of daily use. For replacement footmuffs, cotton and fleece are a great option. Choose a fabric design that matches or looks like the design of the seat cover.
Hooks
To allow parents to hang a bottle or any other items in the handles of the pushchair, hooks are needed. A hook may crack or snap because of the weight of the item, and in that case, a replacement becomes necessary. Buy a rotating hook instead of the standard type to make it easier to hang an item from any angle in the pushchair.
Mesh Bags and Shopping Baskets
Mesh bags and shopping baskets, although not integral parts of a pushchair are important containers. Parents may need a mesh bag to carry items for the baby and a shopping basket, which is useful when doing shopping while wheeling a pushchair. Both mesh bags and shopping baskets are prone to tearing, so at one point or another, they have to be replaced. How many items parents need to put in these bags helps determine the size when buying. Place importance on the durability of the fabric of the bags because they are used regularly and need to be durable.
Parasols
Parasols come in different colours and prints, from blue to red and spotted to checker prints. Aside from the hoods, parasols and sun canopies provide UV protection to a baby when outside on a pushchair. Buy a parasol that has an F clamp because such a clamp fits almost all types of pushchairs.
Rain Covers
Prepare for rain when outside with a rain cover for a pushchair. A rain cover is a very durable item, but since it is made of plastic, it is vulnerable to rending and ripping. A good replacement rain cover should be lightweight, easy to wrap over the pushchair, provide clear vision, have a window for ventilation, and of course, rainproof the baby in the pushchair. There are also rain covers with UV protection, so they can be used as a substitute for parasols or sun canopies.
Wheels/Tyres
For a damaged wheel or a popped tyre, search online for a spare that carries the brand of the pushchair owned. Lockable swivel wheels are always a great option because those wheeling the pushchair can easily manoeuvre it even in rough or uneven surface. For tyres, pushchair manufacturers offer spare parts online, but there are also bicycle shops that list their available parts on the Internet.
Common Pushchair Replacement Parts
The table below displays the common pushchair replacement parts. It also summarises the factors that buyers need to consider for each part.
| | |
| --- | --- |
| Replacement Parts | Factors to Consider |
| | Compact; extra set of adapters if planning to use for two different pushchair brands. |
| Bumper Bars | Durable covering; buy from the same manufacturer of pushchair. |
| Seat Covers | Fleece or cotton fabric are a great option. |
| Footmuffs | Snug; fleece or cotton fabric are a great option. |
| Hooks | Rotating hook vs. the standard type. |
| Mesh Bags and Shopping Baskets | Durable fabric; size depending on the usual amount or number of items buyers plan to put in the bags. |
| Parasols and Sun Canopies | Have UV protection; with F clamp to fit to almost all types of pushchairs. |
| Rain Covers | Lightweight, wrap-to-fit, provides clear vision, window for ventilation, rainproof; UV protection an option. |
| Wheels/Tyres | Buy from the same brand of pushchairs; consider bicycle shops that post spare wheels and tyres online. |
The above table is a quick summary to help buyers know what to look for in common pushchair replacement parts. There are a variety of pushchair replacement parts to find on the web.
Different Brands for Pushchair Replacement Parts
The web is filled with different websites that sell replacement parts for a pushchair. There are many brands to choose from, and each brand may have its own website. There are also sites that carry a vast collection of replacement parts for a pushchair from different brands or manufacturers. The following list is a number of popular brands that offer pushchair spare parts:
* Bugaboo
* Graco
* Jané
* Maclaren
* Mamas and Papas
* Mothercare
* Quinny
Buying Pushchair Replacement Parts on eBay
There are myriad replacement parts for pushchairs on eBay. With just a few clicks you can filter your search to a replacement part you need, whether wheels, tyres, buggy boards, bumper bars, footmuffs, hooks, mesh bags, parasols, rain covers, and so on. And if on a budget, you can even find used pushchair replacement parts still in excellent condition. Additionally, it is always safer to buy from active sellers that have consistent positive feedbacks because you would know that they are there to do business, unlike other sellers who post one or two products, checking interested buyers at a random time.
Buying on eBay is a lot easier than going to different sites because eBay lists not only a great number of pushchair parts but also a variety of brands for the parts. This makes the website your one-stop shop for all your pushchair replacement parts needs. Before buying any replacement part for a pushchair, make sure that you have read the product description and the payment and postage details. If you have any concern about the product, do not hesitate to send a message to the seller. eBay has its own customer support that you can contact for technical and seller issues.
Conclusion
A pushchair is a very useful item for baby care, and because it is a heavily used baby device, there are parts that tend to be damaged due to daily wear and tear. Manufacturers not only produce sets of pushchairs but also replacement or spare parts for a pushchair, so it is not difficult to buy them. What could be challenging is finding the best-fitting replacement parts. In many cases, the replacement parts that come from the same manufacturer that produced the pushchair are the best choices.
The rule of thumb is to look for a spare part that has an attribute the original part lacks. For instance, if the original buggy board broke easily, look for a replacement board that is more compact. Buyers should also look for flexibility in terms of usage in the replacement part. For instance, a rain cover that offers UV protection is a good buy because it can double as a parasol, with the extra benefit of not overshadowing the baby on a bright day. Moreover, the colour and design of the replacement part is also an important consideration. Buyers would not want their pushchair to look like an oddly looking assembled device because of mismatched parts. So it is best to stay faithful to the colour theme of the pushchair when buying a replacement part. If that is not possible, choosing black and grey is always safe. Replacement parts extend the usefulness of a pushchair, and having knowledge in these areas makes a buyer wiser and more economical.