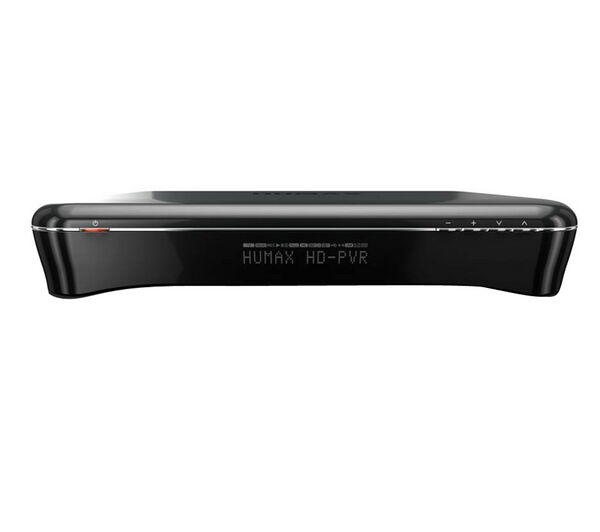 Satellite television offers film quality picture and sound. It is a popular alternative to cable television and typically offers a wider selection of channels. Digital satellite receivers, sometimes referred to as set top boxes, are indoor, box shaped electronic devices. These receivers take in the signal frequency that is captured by a satellite dish and relay the information to the connected television. Satellite receivers are best described as a control box that allow viewers to watch satellite programmes and adjust what they are watching on their television.
In order to function properly, satellite receivers must be able to receive the required signal from the satellite. This means that buyers need a satellite dish and proper wiring in addition to the receiver itself. The wires need to connect the satellite dish and receiver. The satellite receiver must then be connected to the television. When purchasing a satellite receiver, buyers should learn how the device is designed to function, bear in mind its advantages and disadvantages, familiarise themselves with its features, and consider the different types. Satellite receivers can be bought from electronics shops and online retailers, such as eBay
How do Satellite Receivers Work?
Satellite receivers perform many roles. Their main function is to descramble the encrypted signal received from the satellite dish. In order to do this, the receiver needs to be equipped with the proper decoder chip for the associated package. The satellite provider is able to communicate with the chip through the signal in order to make the necessary changes to its decoding program. Satellite receivers also take the digital MPEG-2 or MPEG-4 signal and convert it into an analogue format so that standard televisions are able to recognise it. Satellite receivers can extract individual channels from the larger satellite signal, as well as keeping track of pay-per-view programmes, and communicating billing information to the service provider.
Advantages of Satellite Receivers
Satellite receivers are ideal in rural areas where forms of communication are often difficult. Areas that are surrounded by mountains typically operate on satellite services as cable towers are difficult to build and lines are often not run out that far from a large city. Satellite receivers eliminate interference from geographical obstacles and provide a sharp, clear signal.
Disadvantages of Satellite Receivers
A major drawback of satellite receivers is that they are highly susceptible to adverse weather conditions. Many are often rendered ineffective in cloudy or stormy weather. These receivers should not be used in the event of lightning.
Features of Satellite Receivers
In addition to the basic functions provided by a satellite receiver, many have user friendly features built into them by their manufacturers. These features often vary according to the model.
Satellite Receiver Feature

Description

On-screen programme guide

Picks up a programme schedule signal from the service provider and presents the information on the television

Displays broadcast programmes and schedule information for current and upcoming programmes

Provides continuous, up to date menus

Often includes programme description, a list of actors, and the original date of broadcast

May feature backwards scrolling to promote catch-up content

Parental lock

Allow parents or other adults to block access to channels that are not appropriate for young children

Generally requires the input of a personal identification number

Built in DVR

Lets viewers pause live television

Allows viewers to record and store programmes on a hard drive for later viewing

Favourites

Allows viewers to program their favourite channels for easy and quick access

Cuts down on scrolling time

Timer

Allows viewers to program their satellite receiver to switch between channels at a predetermined time

Allows recordings from multiple channels while out of the house

Controls on the box

Controls are featured on the digital satellite receiver as well as on the remote control

Often a limited selection

Universal remote control

Allows viewers to operate multiple devices with the use of a single remote control

Often powers the device on and off, controls volume, and switches channels
Choosing the best features is often a matter of personal preference. Buyer's with young children may favour a satellite receiver with parental control abilities, while those who follow many programmes may appreciate the convenience of a DVR. Satellite receivers with a greater number of features are often more expensive than those with standard features. However, many buyers believe the ease and convenience additional features offer more than offsets the cost.
Types of Satellite Receiver
There are two main types of satellite receiver. When searching for the best type, buyers should consider the intended use of the receiver and their budget. In addition to these types, analogue satellite receivers are also available. However, these models are becoming outdated quickly with the switchover to digital broadcasting, and will soon become obsolete.
FTA Satellite Receivers
Free to air (FTA) satellite receivers are designed to receive unencrypted broadcasts. This allows viewers with a satellite dish to pick up select programmes without having to subscribe to a provider. In the UK, all of the original five terrestrial broadcasters, including BBC One, BBC Two, ITV, Channel 4, and Five, broadcast FTA on digital satellite in one form or another. Free to air satellite receivers often come with a card slot, allowing buyers to use the device for subscription services too.
Buyers are able to choose between various types of FTA satellite receivers. These types include standard definition receivers, with no hard drive; high-definition receivers, with the option to add on an external hard drive; HD+ receivers, with twin feeds to allow viewers to record one channel while watching another; and HD satellite and combo receivers, which have both a satellite feed and a digital terrestrial feed. Many buyers prefer FTA satellite receivers for their low associated costs. However, unlike their Freesat counterpart, FTA satellite receivers do not automatically update if there is a change in frequency or if a new channel becomes available for viewing. In addition, acquiring a replacement remote control often poses a problem.
Freesat Satellite Receivers
Freesat satellite receivers meet the standards set in place by the BBC and ITV in order to function. The types of Freesat satellite receivers include Freesat SD, with no hard drive; Freesat HD, with no hard drive; and Freesat+, with twin feeds, a hard drive, and a series link. Similarly to FTA, Freesat does not require a subscription and features the standard channels. However, it automatically updates if there is a frequency change or if new channels become available. It is typically easy to get replacement remote controls for Freesat satellite receivers. However, these receivers are usually more expensive than FTA receivers. They are also not as flexible, which means that buyers are unable to decide the order of the channels.
Buying Satellite Receivers on eBay
Satellite receivers are available to buy on eBay. Buyers simply need to navigate to the appropriate page by using the keyword search. Typing in satellite receivers is likely to render a large number of search results. For a more selective search, buyers should type in specific key terms such as HD digital satellite receivers. Alternatively, eBay's advanced search feature allows buyers to narrow down listings by price or condition. Buying a satellite receiver can require some research because of the wide array of features available. Buyers should communicate clearly with the seller by using eBay's "Ask a question" feature if they are unsure about the features that a specific model includes.
Once buyers find the satellite receiver that they wish to buy, it is important to check the seller's feedback rating to see how other buyers have rated their service. If a seller is an eBay Top-rated seller, that means that he or she has a good reputation for dealing fairly on eBay. These sellers are recognised by their badge of excellence, which can be found on the listing page. Buyers can shop with the utmost confidence when purchasing from these sellers.
Conclusion
Choosing the right satellite receiver is important with the switchover from analogue to digital. Television broadcasting has taken on a new form, rendering analogue receivers nearly obsolete. When searching for a satellite receiver, buyers should consider the advantages and disadvantages of the device. Satellite receivers are best suited to areas that receive below average cable services.
Buyers should also familiarise themselves with satellite receiver features. Features can vary, so buyers should consider what is available and decide what best suits their requirements. Features often include on-screen programme guides, parental locks, built-in DVRs, favourites, timers, controls on box, and universal remote controls. Buyers should also understand the differences between FTA and Freeview satellite receivers. This helps them to make an informed decision. While FTA receivers are relatively inexpensive, they do not provide automatic updates in the event of a frequency or channel change. Buyers looking for ease of use may choose a Freeview satellite receiver, although it is a little bit more expensive. Shoppers can buy their satellite receiver conveniently from eBay where they are free to browse and compare several receiver models before making the final purchase.