Silicone moulds have revolutionised the baking world and brought artistic cakes within the reach of the average home baker. Not only can cakes now come out in various unique shapes like footballs and letters, but they can also bear detailed miniature decorations made with silicone cake decorating moulds. Learning about the various types of silicone cake moulds, the grades and ratings to check, and a few trusted names in bakeware allows bakers at all levels to come out with amazing edible creations.
Silicone Cake Baking Moulds

The majority of silicone cake moulds are for baking. They range in size from small cake pop moulds to large cake moulds. Moulds may have just one piece or two pieces to create a complete 3D shape, as in the case of cake pops. Silicone cupcake moulds are popular and eco-friendly because they eliminate the need for disposable cupcake papers. Novelty options include butterflies, hearts, footballs, and even castles. Letter and number cake moulds allow bakers to spell out a name or message for birthdays and other special events.
Silicone Cake Decorating Moulds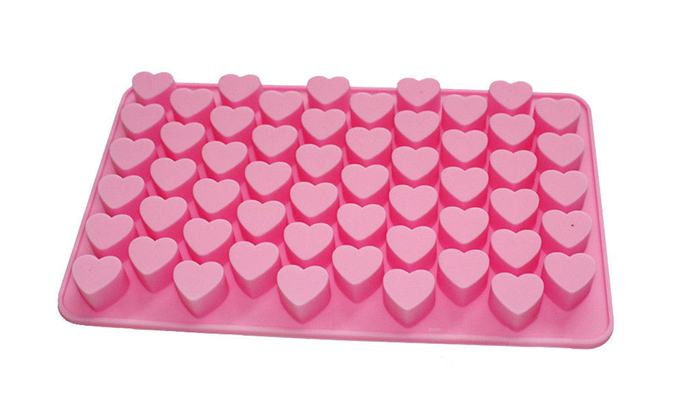 Decorating moulds help bakers create sugar art, fondant decorations, or other decorations to adorn cakes and biscuits. These much smaller moulds have various designs set in a thick block of flexible silicone. Rose moulds and other flowers are a popular theme, but you can also find medallions with elaborate lace or jewellery style shapes and highly ornate Baroque figures. If flowers and frills do not suit the occasion, consider animals like cats, dogs, and rabbits; nautical themes with seashells, fish, and anchors; or kid's themes like Spider-Man and web-like mould designs.
Silicone Grades and Temperature Ratings
Regardless of the size, shape, and use of the mould, silicone moulds need to be food-grade silicone. In the UK, it must comply with the Food Safety Regulation EC 1935/2004. Products from the United States should be FDA-approved. Silicone moulds also have temperature ratings, which is useful because not all silicone formulas are the same. Maximum temperatures range from 230 to 260 degrees Celsius. This means silicone moulds with a lower than average temperature rating do not suit some baked goods.
Well-known Silicone Bakeware Brands
Since silicone is newer to the baking scene, very few standards of quality have been set for this type of bakeware. For this reason, many people choose well-known brands clear about the standards they comply with on an international level. One such brand that makes cake moulds and boasts its own patented "platinum silicone" formula is Lekue, and Paton Calvert, another big name in bakeware, also offers silicone bakeware.