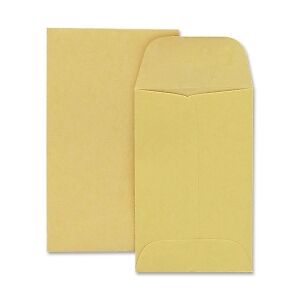 Small padded envelopes are useful for any business that makes small sales, especially when those items must be shipped. eBay is a good place to purchase envelopes, not only because the buyers can choose from many colours and sizes, but also because buyers can purchase envelopes in lots and in bulk orders at a good price. When shopping for envelopes on eBay, buyers should take several things into account, including quality, padding, number, and style of envelopes they need.
For the most part, purchasing small padded envelopes on eBay is relatively simple. The only requirements are that buyers know what type of envelope they need, what size they need, and how many they want. From there, it is possible to quickly and easily search for the desired item on eBay, and make a purchase based on the results. The following information can be used to find and purchase small padded envelopes on eBay, but the information can be extrapolated for buying envelopes of any size.
Checking the Item Size Before Buying Padded Envelopes
Anyone who needs one size of envelope for a single item should simply measure the item and then purchase envelopes accordingly. On the other hand, many places that need envelopes ship out multiple different products, which often requires different sizes of envelopes. Usually, it is a good idea to take a stock inventory of everything that might be shipped and then purchase envelopes in a range of different sizes to accommodate each item. Envelopes come in a couple of standard sizes so it is normally easy to compare the item size to what size of envelope it can fit in. The following chart includes the international size standards for envelopes and their dimensions.
| Envelope Standard | Size in Millimetres |
| --- | --- |
| DL | 110 by 220 |
| C7 | 81 by 114 |
| C7/C6 | 81 by 162 |
| C6 | 114 by 162 |
| C5 | 162 by 229 |
| C4 | 229 by 324 |
| C3 | 324 by 458 |
| B6 | 125 by 176 |
| B5 | 176 by 250 |
| B4 | 250 by 353 |
| E4 | 280 by 400 |
Importantly, these are international standards and can vary depending on where the envelopes are purchased. Most envelopes on eBay have measurements listed in the item description so it is easy to simply check from there. Some envelopes produced internationally might follow different sizing or might not have a sizing standard, so it is important to look up the actual size, or contact the seller.
One very important consideration is that because of the padding, padded envelopes have less interior space than non-padded envelopes. Normally, the envelope should be at least a bit larger than the envelope. Notably, square items or items that are both wide and long are not suitable for placing in most envelopes and do require either a box or a parcel.
Some envelopes are listed as small, medium, or large, but it is important to consider that there is no industry standard for these sizes. Usually, a small envelope is up to 170 by 250 millimetres. Any smaller sizes are still sold as and categorised as 'small'. Larger sizes might also be available on multiple size listings so it is important to read the eBay item description and check any options before making a purchase.
Choosing the Number of Padded Envelopes
Depending on the size of the business, the number of items that must be mailed, and whether or not the orders are repeat orders, it might be necessary to purchase different quantities of envelopes. Some eBay sellers might list a single envelope but most do list lots or parcels of envelopes. Deciding how many envelopes qualify as a good purchase decision should depend on the following factors. The number of orders is of course very important. Anyone who frequently ships out items in small padded envelopes can greatly benefit from purchasing a larger number of items. Another factor to check for is the frequency of items that can fit in small padded envelopes vs. large envelopes, packages, or even boxes.
As a note, the more envelopes purchased, the cheaper they are per envelope. Bulk rates allow sellers to make more money at once so they can afford to cut prices down in order to encourage buyers to purchase more. Purchasing multiple sizes of envelopes from the same eBay seller might also be a good idea because many sellers, but not all, offer combined postage, meaning that it is even cheaper to make the purchase. On the other hand, anyone who only needs one or two envelopes is possibly wasting money by purchasing a bulk lot.
Knowing the Types of Padded Envelopes
There are two main types of padded envelopes, although both are likely to be suitable for most purposes. Pouches are a variety of envelope designed to offer more room inside so that larger items can be shipped. Padded envelopes are standard envelope-style packages with some type of padding inside. Most of the time, pouch envelopes are very similar to envelopes. Mailers are a type of envelope designed to include a full sheet of paper. These are sometimes known as Manila envelopes and can rarely be purchased with padding inside.
Types of Envelope Padding
There are two types of padding used in envelopes but a common one is bubble wrap with air to absorb impact. The size of the bubbles and the amount of air inside affects the level of protection and the space inside the envelope. Common envelopes have medium to small sized bubbles that offer maximum absorption without cutting into the amount of space inside the envelope. Larger bubbles offer more protection and are more appropriate for ceramics and other fragile items. The second type of padding is usually a thin film similar to plastic felt that can absorb a small amount of shock. Even if this type of padding offers much less protection than bubble wrap, there is more room inside the envelope. These envelopes are most suitable for jewellery or preventing scratches.
Small Padded Envelope Material
Many small padded envelopes on eBay are made of heavy, corrugated paper, but some are made of other materials. Standard materials used for padded envelopes include cardboard, paperboard, construction paper, plastic backed paper, polyethylene, and rarely, fabric. A common and affordable material is simple paper, which is the most acceptable for postage reasons.
Small Padded Envelope Closures
Many padded envelopes feature different types of closures. For example, Manila envelopes often feature a metal bar that twists shut to close the package. Peel-and-stick envelopes feature a flap with a glue panel. Buyers can simply remove the top of the panel and glue the flap down. Some padded envelopes also feature roll-up glue closures although these are rarer than glue or gum options. The last type of padded envelopes have no glue and are suited for long-term storage because the glue does not wear out. However, these are also rare and can be difficult to find on eBay.
A Note on Printing on Padded Envelopes
Unfortunately, padded envelopes cannot be printed. However, it is possible to purchase a rubber stamp customised to the business, which can act in lieu of the printing. In fact, rubber stamps are considerably cheaper than printer ink, which makes them an economical and easy choice for anyone who needs padded envelopes.
Checking the Shipping Cost for Padded Envelopes
Most buyers should check the shipping rate before making a purchase on eBay. Some sellers list items at low prices with higher shipping rates to make up for the cost, while others might be located internationally where shipping might be expensive. Local sellers can ship items more quickly and cheaply, but international sellers might have advantages as well such as cheaper rates or a colour or style of padded envelope not available locally. Usually, it is a good idea to research multiple options to find good deals.
Buying Small Padded Envelopes on eBay
Most eBay buyers can search for 'small padded envelopes' to get a generally correct size and padding. Anyone who needs a specific size or closure should specify that in the search in order to get relevant results. Specifying 'padded Manila envelope' or 'padded Jiffy envelope' is an easy way to get a listing with the exact type of envelope you are looking for. Other considerations such as exact size can also be added to the search.
You can also browse through options or specify an amount of envelopes. For example, searching for '25 Jiffy small padded envelopes' would bring up a lot of 25 envelopes. Other search specifications work as well. If the seller does not have the amount of envelopes that you would like to purchase but does offer lots, you may be able to contact them about a different sized order, bulk order rates, or even shipping discounts on multiple items. However, not all sellers offer these options so it is always important to ask.
Conclusion
Purchasing small padded envelopes on eBay is relatively easy as long as the buyers consider the size of what they are shipping, the amount of items to be shipped, how much protection the item to be shipped needs, and the budget for envelopes. Padded envelopes come in a variety of styles with different materials, different types and levels of padding, and different closures but many of these options are personal choices. Common envelopes on eBay are paper with bubble wrap padding as these are cheap and easy to make.
Searching for small padded envelopes on eBay should involve specifying the size, quantity, and if there are any special considerations such as closure. Shipping fees may also add to the cost of the envelopes so it is a good idea to check the exact postage rate and estimated time. From there buyers should read the description to ensure that they are buying what they want, contact the seller with any questions, and then check out using eBay's options.