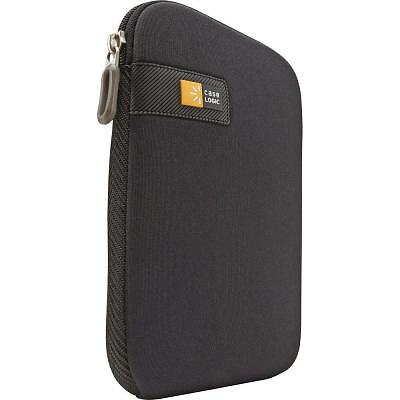 Many new tablet owners soon come to realise that their expensive new device is somewhat vulnerable to scratches, knocks, and falls and could do with some protection. The hard plastic casing of their tablet seems solid enough, although it could be scratched, but the most vulnerable part of the whole tablet, the screen, has no protection at all. Tablets aren't cheap, and the prospect of a new tablet suffering some permanent damage that a protective cover or case could easily have prevented has led to a strong demand for good quality, robust covers and cases. In response to the demand, a wide range of tablet covers and cases are available, especially so-called smart covers and cases, which, by virtue of their unique design, offer added functionality in addition to physical protection of the tablet.
About Smart Covers and Cases
The main purpose of any tablet smart cover is to fit over the screen and protect it from scratches. The main purpose of a tablet smart case is to enclose the whole tablet and protect it not only from scratches but also knocks and falls. Most smart covers and cases are designed to fit specific models of tablet. Cut-outs are provided in smart cases that are exactly aligned with the various inputs and outputs on the tablet, such as headphone socket and USB connection. The tablet's microphone and cameras are also left unobstructed by the case due to precisely-positioned cut-outs. These cut-outs allow the tablet to be used without the need to remove it from the case. What makes smart covers and cases smart, however, is the added functionality that they extend to the tablet.
Sleep and Wake-up Functionality
Precisely-placed magnets inside the smart cover's or case flap's edges enable it to operate the sleep function of the tablet. Simply by opening the cover or case, the tablet is instantly awake and ready for use. Closing it puts it immediately into sleep mode.
Multiple Viewing Positions
A very useful functionality is the ability of smart covers or cases to be folded in various ways that enable them to be used as multi-position stands. The tablet can be positioned into various viewing angles from flat to upright in both portrait and landscape orientations. An external keyboard can be connected and the tablet placed upright and slightly angled back to be used exactly like a laptop computer. In fact, some smart covers and cases have a keyboard integrated into the cover or case design.
Things to Check When Buying a Smart Cover or Case
As most smart covers and cases are generic and produced by independent manufacturers for popular tablets, there may be some differences in the terms used to describe their features in adverts. Cases are sometimes called covers, and even the term smart has been widened. Some supposedly smart covers and cases have little, if any, of the functionality associated with true smart covers. Although potentially confusing, it's not a problem. True smart cover and case manufacturers as well as those selling them make it very clear in their advertising and product descriptions that the expected smart features are available. It's the major selling point, and the manufacturer or seller will make the most of it when presenting a smart cover or case's functionality. In other words, if a tablet cover or case is being called smart but the advertising material or product description on the box doesn't specify the expected smart functions, then it's a safe bet that it doesn't have any. It's just a protective cover, case, or sleeve. It may still offer very good protection to the tablet, but with none of the added functionality, it isn't a smart cover or case in the most commonly-understood sense.
Model-specific or Universal Fit
Always check that the tablet that the smart case or cover is intended for is actually mentioned in any advertisements or in the product description printed on the box. Some independent manufacturers also make universal fit smart covers and cases. These can fit a variety of tablets within a given size, although universal smart cases obviously won't have the cut-outs that would enable full access to the tablet while it's in the case. Smart functions, such as sleep/wake, may be unavailable when used with certain tablets.
Brand or Generic Smart Covers and Cases
While some smart cases and covers are produced by a few tablet manufacturers for their own models, most are produced by independent manufacturers and designed for those same models. Some tablet owners looking for a smart cover or case automatically choose the brand version over any others. It may cost more, but it reassures them that it's exactly the right cover or case for their tablet. Many others, however, report that the non-brand smart case that they have bought for their tablet is every bit as good as the brand version. The fact that it's also likely to be cheaper than the brand version is a strong incentive to look into the availability of smart cases and covers produced by independent companies.
Smart Cover and Case Material
It's easy enough to protect the tablet from scratches with any type of case, smart or otherwise, but protecting it from falls and knocks requires a superior, impact-resistant material. Synthetic leather is the most popular material for smart covers and cases, especially PU (polyurethane) leather. It looks good, and it has enhanced impact-resistant properties. Silicone is also a popular choice of material for smart covers and cases, and neoprene tablet covers are also becoming popular. The part of the smart cover or case that is in contact with the tablet's screen often has a microfibre surface to give further protection to the screen while it's covered or enclosed in the case.
Added Extras
Some smart cover and case manufacturers and sellers increase their products' value by providing one or more added extras, such as screen protectors, which are simple, transparent, plastic sheets of exactly the same dimensions as the screen. They affix to the screen and protect it from scratches and marks while the tablet is being used without compromising the touch-sensitivity or image clarity of the screen. Screen protectors that have borne their fair share of marks and scratches over time are easily removed and replaced. Other added extras may include a spare stylus and microfibre screen-cleaning cloth.
Where to Buy Tablet Smart Covers
Tablet smart covers can be bought from the same High Street shops that sell tablets. Specialist computing shops offer more choice than more general places such as supermarkets or department stores. The choice still tends to be fairly limited, however, and most people now buy smart covers and cases online. Not only is there a far greater choice of tablet smart covers and cases available, but there is also a much greater range in prices, with a correspondingly greater chance of finding a good bargain. If possible, buy from a UK source, as delivery within the UK is far cheaper and often offered free by the seller.
How to Find Tablet Smart Covers and Cases on eBay
With no shortage of tablets available on eBay at any time, it's not surprising that there are also tablet covers and cases in equally large quantities. To locate them, the search terms "smart covers" or "smart cases" can be entered into eBay UK's search box. This returns an unsorted list of smart covers and cases of all types. To make the list more manageable, the categories under which the sellers have listed their smart covers and cases are shown at the left-hand side of the page. Each category and its various subcategories also show the number of items available. Clicking the categories that are most relevant, such as Computer/Tablets & Networking or Mobile Phones & Communication, reveals an array of search filters that, when selected, automatically update the search results. For example, by selecting the appropriate filters, the search results can be automatically updated to include only smart covers or cases for a specific model of tablet or smart covers made from a particular material. Other filters can be selected to display smart cases and covers that are being sold as new or used, being sold via auctions or directly as Buy it Now items, or being sold within a certain price range.
Conclusion
While many owners of tablets buy a smart cover or case as an afterthought, many report that had they realised the benefits of the added functionality and protection offered by smart cases and covers, they would have bought one at the same time as they bought the tablet. Some veteran tablet users have their favourite smart cover or case made by a particular independent manufacturer that they feel offers adequate protection and enhanced functionality at a good price. Others prefer to opt for one made by their tablet manufacturer if that manufacturer has made one available. Whichever option is chosen, there is a clear consensus among tablet owners that smart covers and cases are not only useful additions, but that a tablet without a smart cover or case is missing an essential part.