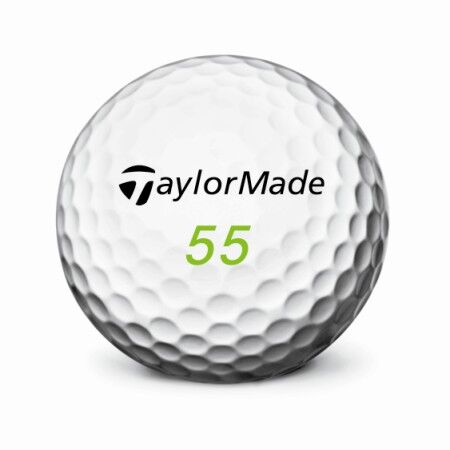 In terms of innovation golf is considered a premier sport, as it has been revolutionised by advances in technology. Even the lowly golf ball has seen its fair share of technological advancements. It has grown from a disposable item into a durable ball that maintains spin long after a shot has been executed. When shopping for a new set of balls, golfers have to decide whether they want them soft or firm.
The difference between the two is highly debated, but one thing is for sure, they can be critical to a golfer's performance. When it comes to purchasing golf equipment price is key, and those who want the best price should use eBay to purchase such items.
Soft Golf Ball Features
Soft golf balls live up to their name, as they contain a superflex core that responds to a golfers swing. The core bends and flexes to a shots impact before snapping back to its original shape on landing. This process furthers the airflow of a ball, which results in added power and distance. Soft balls have low compression, which gives the player added control and spin. Simply put, soft golf balls are all about obtaining maximum accuracy over distance, created using the following:
Soft and high velocity centre
Thin ionomer cover that is highly responsive.
Durable and scuff resistant.
Features traction control technology.
Firm Golf Ball Features
Of all golf balls, firm ones are those that carry the most distance potential. They are designed for use right off the tee and offer on average ten yards more airtime than their soft counterparts. That extra ten yards could be the difference between landing on the green and landing on the rough. In short, hard golf balls are all about power. They should be first choice for those who have a lot of ground to cover and are trying to dodge bunkers, trees and water hazards.
· Covered with an ionomer blend.
· A power transfer layer is used to help with ball control.
· Forgiving when it comes to off-centre shots.
· Provides a lofty bounce.
Differences Between Soft and Firm Golf Balls
During the 20th century there were only two types of golf ball available, so choice was limited at best.
Balata – made with a soft cover that aided spin on pitch shots.
Hard – designed with distance in mind, but were never built with enough spin consideration.
These were the only options for many years and can be considered basic at best, users had to choose whether they wanted distance or spin. The 21 st century saw things change as multifaceted balls became the norm, but balls today still place focus on one aspect or another.
Technological advances within the industry have made firm balls a bit of a rarity, due to companies realising the overall importance of the balls core. It means differences are nominal at best with one ball being a prime example of this. Titleist created a four-layer ball that is firm when teeing off, but soft around the green. This would be a sign of things to come, as other brands would adopt this technology.
Golf Ball Pieces
Those looking to invest in a new set of soft or firm golf balls need to understand what is inside of them. They are split into a variety of pieces each of which contains a different element. The number of pieces that are used to construct a golf ball are model specific.
| | |
| --- | --- |
| One-Piece | As simple as a golf ball can get, and is firm no matter the brand you purchase. Designed for use by beginners and are inexpensive. They won't provide great distance or spin due to a shockingly low compression factor. |
| Two-Piece | The most common golf ball, as it has durability that suits the needs of casual players. They use a firm sphere core that is constructed from a hard and durable plastic. Not overly versatile and lacks in both control and spin, but is considered virtually indestructible. |
| Three-Piece | Incorporates a rubber core that provides the ball with plenty of bounce. It utilises a soft synthetic plastic exterior, which doesn't make it a ball for long-term use. Perfect for those looking to practice chip shots onto a green. |
| Four-Piece | Popular amongst those on pro-tours, and provides the perfect balance between soft and firm. When all four layers work in unison they provide explosive power off the tee. The soft layers help aid spin and makes getting around the green a breeze. It's made using a thin yet crucial layer of urethane. |
| Five- Piece | First constructed by TaylorMade, the TaylorMade Penta TP is the world's first five-layered golf ball. Used by the top players on the PGA tour and is heralded with critical acclaim. Has five layers, each of which plays a pivotal role in making the ball suitable for all conditions. Uses a soft, low compression to promote extra power and subtle spin. |
Illegal Balls
The United States Golf Association (USGA) is the governing body when it comes to all golf equipment, in large part due to the fact that most pro-tours take place on that side of the Atlantic. This means that golf balls have to be regulated no matter whether they're soft or firm. Illegal balls frequent the market, and it is advised that those serious about golf avoid them at all costs.
| | |
| --- | --- |
| Bandit Golf Balls | Has advertising that contains the tag "world record holder for long distance", and even though this is true it has only achieved this by illicit means. Was rejected by the USGA for being too heavy and too small for pro-use. |
| Pirate Golf Balls | Promoted as "The World's Longest Golf Ball" and it provides an extra 20 yards to a drive. Much like Bandit Golf Balls, the USGA deemed it too heavy and too small for tour use. |
| Polara Golf Balls | The most infamous illegal golf ball, as creators Pounce Sports have publicly refused to submit the ball to the USGA for approval. States that it can reduce hooks and slices by up to 75%. However, these claims have never been verified. |
| Desperado Illegal Golf Balls | As brazen as it gets, as they admit their illegal nature. Has never been submitted to the USGA for approval. Considered a heavy ball that contains a "blazing hot core". |
Choosing the Right Ball
Choosing the right ball, whether it is firm or soft, shouldn't be difficult. If shoppers consider the attributes of each (that are detailed in this guide), it should be simple to find a ball to suit any playing style. However, don't take this guide as gospel, look at other resources and test balls out at your local golf shop and driving range. See what suits your playing style and pick up balls that suit the all-round game. Investing in the right style of ball could be all you need to push your game onto the next level.
How to Buy Soft or Firm Golf Balls on eBay
Golf is one of the world's most popular sports and it can also be one of the most expensive. Long gone are the days of having to head down to the local high street sports store to find golf supplies. The Internet has brought the sport to the fingertips of everyone, and the advent of sites such as eBay means that the best prices are available around the clock.
· To start browsing what soft and firm golf balls are available go to eBay's homepage and select the sporting goods option.
· From there, click on golf then golf balls. This will display all live golf ball related auctions and allow shoppers to browse freely.
· If shoppers have a specific brand or ball in mind they can use the keyword search tool found at the top of the page.
eBay Shops
Golf supplies are big business and the sport generates billions in profits per year. Golf balls, whether soft or firm, are pivotal to the game, meaning that companies are desperate to get you to buy such products from them. Many retailers have taken to the eBay shops format in order to sell their goods. To see what eBay shops are open for business; select the eBay shops link at the bottom of the homepage.
Completing a Transaction
· When a shopper has found a golf ball of interest they will need to do one of the following:
o Place a Bid
o Make a Best Offer
o Buy it Now
· Once an auction has concluded the winning bidder will need to complete the checkout process.
· Doing this via PayPal will mean that the buyer protection programme covers the transaction.
Conclusion
Even though there are a variety of golf balls available, the final choice should come down to either soft or firm. The myth that all golf balls deliver the same results has been laid to rest in recent years, with their individual positives and negatives becoming evident. It's time for golfers to take a serious look at the balls they use and decide if they are genuinely right for their style of play.
This guide looks at all aspects of both soft and firm golf balls. When it comes to getting the best deal on a new set of balls there is only one place to visit. eBay has become the one-stop-shop for all golf supplies, so be sure to check out their latest deals and offers.