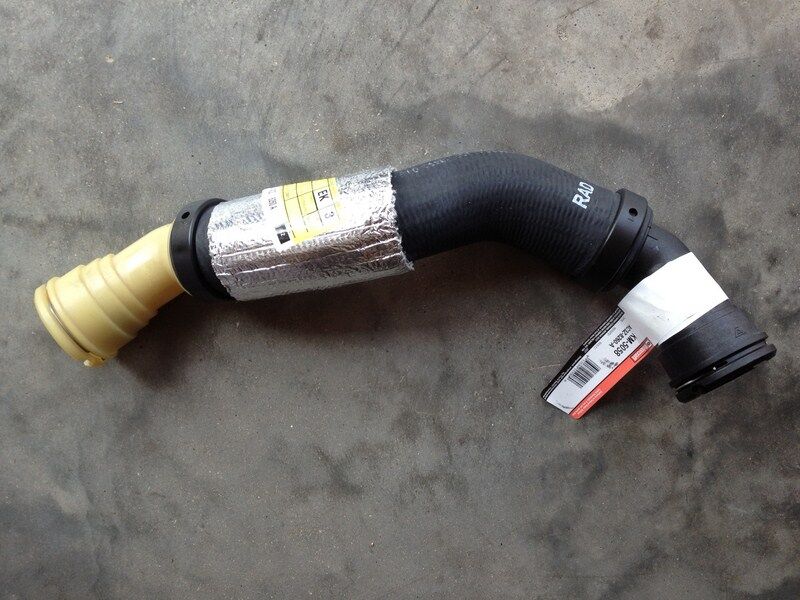 Ford cars are some of the most popular brands on the market, and a high number of spare parts are available on eBay to help to keep them running. Buyers should begin by identifying the model and year of their car, and then consider the many types of spare parts available; parts can be bought for the brakes, exhaust, engine, and gearbox. Many items are made by Ford, although a high number of compatible parts are manufactured by other brands. Determine the condition of the item in each listing and compare prices to find the most suitable products.
It is easy to shop for these items by entering search terms on the eBay home page and filtering with category links. Once the right items have been found on the site, take the time to review listings to ensure a positive transaction. Details about delivery options and the seller's accepted payment methods can be found in an item's listing. It is also useful to inspect seller profiles. Look for eBay sellers with a high feedback rating and many completed transactions for the best shopping experience. The wide selection of Ford parts on eBay makes it easy to find affordable products and keep any Ford running smoothly for years to come.
Identify the Make and Model of Ford
Thousands of spare parts for Ford cars are available on eBay. Many of these are listed according to the vehicle model and year that they are compatible with, which makes it easy to find the appropriate parts. Buyers should also consider an item's manufacturer, as the quality and price of a part can vary between brands.
Model of Car
The first thing to do before buying spare parts for Ford cars on eBay is to identify the vehicle model. It is possible to find parts for nearly every model of Ford sold in the UK, including Mondeo, Focus, Fiesta, Transit, and S.
Year of Car
Once the vehicle model has been identified, look for parts for the specific year. This information is often included in the product listing. Most spare parts for Ford cars are compatible with a range of years. For example, a locking motor for a front door on a Ford Focus may be listed for models produced between 1998 and 2001. Check this information to ensure compatibility.
Types of Ford Spare Parts
Nearly every component of a Ford can be purchased on eBay, from engines to new car seats. The following table provides examples of some of the many items available on the site.
Item Type

Related Components

Exhaust

Complete exhaust systems

Down pipes

Gaskets

Mufflers

Catalytic converters

Sway bars

Strut bars

Shock absorbers

Turbos and superchargers

Turbochargers

Superchargers

Intercoolers

External lights

and indicators

Fog lamp assemblies

Number plate lights

Bulbs and LEDs

Interior parts

Floor mats

Seat belts

Steering wheels

Sun visors
Have the model and year of the car to hand when looking for spare parts. Some parts may be compatible with a range of models and years, but if this is not clear from the eBay listing, then contact the seller directly using the "Ask a question" feature.
Manufacturer of Ford Spare Parts
Many spare parts for Ford cars that are sold on eBay are produced by Ford. These items are reliable and can be expected to be compatible with the model and year of the vehicle that they are designed for. However, several other manufacturers produce spare parts. These items may be less expensive than Ford parts, making them a viable alternative. However, they may not provide the same level of reliability and performance. Look for compatible parts from Mintex, Bosch, Brembo, BGA, and First Line.
Condition of Ford Spare Parts
Items on eBay can be listed in one of several conditions. Most sellers use a set of standardised terms to describe the products they sell, including new, remanufactured, and used. Consider some of the possible item conditions to find ones that fit the buyer's budget and requirements.
New
Items listed as new have never been installed on a car or used functionally. They are in the same condition as when they left the production facility and are sold in their original packaging. These items are the most expensive available, although they are also the most reliable.
New Other
Items listed as like new or new other are very close to factory new. However, they may show minor signs of damage or defects. Their packaging may also be damaged or opened. These items are sold for slightly less than new items, although they often perform equally well.
Remanufactured
Many parts for Ford cars have been remanufactured. This means that a mechanic has dismantled the part, replaced any worn or damaged components with factory new pieces, and fully cleaned the remanufactured item. These parts are nearly as good as new items, although they are typically sold for more affordable prices.
Used
Used parts have been installed in a Ford car previously. They may show light or heavy signs of wear and damage. Original packaging may be missing. These items are often accompanied by a thorough description and photos in the listing. Used items are sold for considerably less than new ones.
Not Working
Some parts on eBay are listed as not working. These may be either used items that have ceased to function properly or unused parts with defects. These parts are listed at low prices and sold to buyers who may be able to restore them to working condition. For buyers with the technical knowledge to restore them, parts that are no longer working can be an inexpensive way to obtain necessary components.
How to Search for Spare Parts for Ford Cars on eBay
eBay provides shoppers with reliable ways to find spare parts for Ford cars. The fastest way to begin a search is to enter keywords into the search field on the home page. For example, enter "Ford Focus muffler" to see all items tagged with those terms. Additional keywords can be added on the search results page to refine the listings further. Also, try using category links to filter keyword searches for a fast and effective means to locate spare parts.
Review Listings and Sellers
Before committing to the purchase of Ford spare parts on eBay, take the time to review item listings and sellers. Click on the name or image of a spare part to see more information about it.
Read the Item Description
Read the description of a part carefully to ensure that it is compatible with the Ford vehicle. Some listings include a specification sheet from the manufacturer in addition to the seller's description. Compare the available information with photographs to understand the condition of the part. Check the price of the product and remember to add delivery charges in order to calculate the total cost of the purchase. You may wish to review the seller's delivery methods and delivery time frame. It is also important to determine which payment methods the seller accepts in order to pay promptly for the item.
Read the Seller Feedback
Sellers on eBay have a feedback rating that reflects the satisfaction of buyers within the past year. This can be seen in an item listing alongside the number of transactions the seller has completed. Use these two pieces of information to ascertain a seller's reliability and level of experience. Details about sellers can be found by clicking on the username. Full profiles contain average ratings on aspects of the seller's performance, such as delivery speeds, communication, and accuracy of the item description. Leave feedback about your experience once you have installed your spare part and confirmed that it is working, to inform future buyers about the seller.
Conclusion
A wide selection of spare parts for Ford cars can be purchased from sellers on eBay. Begin by identifying the vehicle model and year. It is important to select appropriate parts to ensure compatibility, reliability, and performance. Buyers may also wish to consider a part's manufacturer. Many items are available from Ford, although a number of compatible parts from other brands can also be purchased.
Items are sold in varying conditions on eBay, from factory new to not working. These items can be found on eBay by searching with keywords. It is also possible to filter the results by using the category links. Try using these methods to locate the most desirable parts on the site. Read the full description of an item and compare it with available photographs to understand the specific condition of the spare part.
To ensure a positive buying experience on eBay, spend some time inspecting the seller's profile. The seller's feedback ratings and the number of transactions completed can be seen in an item listing. Additional details are found in the seller's full profile. For the best results, look at a range of products to find reputable sellers. The high number of sellers on the eBay website makes it easy to find the right spare parts for any Ford vehicle.