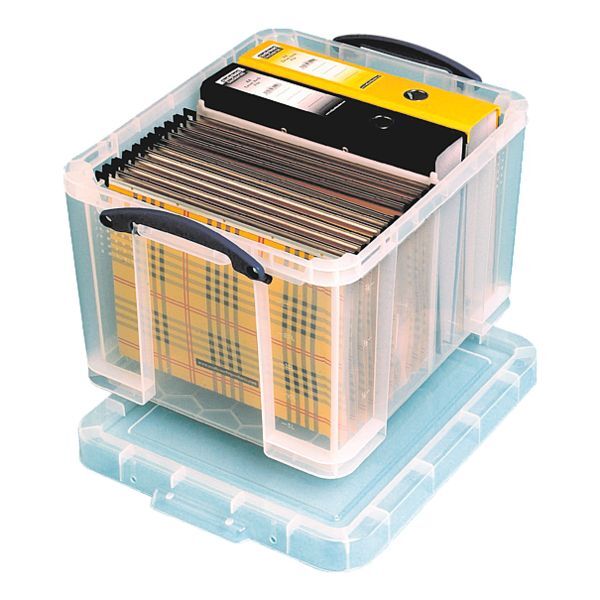 With space being at a premium, both domestically and in business, the demand for storage boxes is increasing rapidly; as demand grows, so does the wide variety of storage boxes available for purchase. Made in a range of materials, these boxes offer simple solutions to every possible situation where clutter or overcrowding is proving detrimental to the efficient running of a home or office. Storage boxes now come in all shapes, sizes, and colours, and the trick is to find the right box to fit the circumstance when refreshing your home this season.

Choosing the wrong type of storage box can impact on optimal efficiency, and both the storage box and the dimensions of the area in which they are to be held must be considered before the final selection of storage boxes is made. Also to be considered is how often the storage boxes will need to be accessed. This has a significant impact on the strength required of a storage box; one that is constantly being accessed will be prone to wear and tear. If the need to delve into these boxes is a fairly frequent occurrence or weight makes them difficult to manoeuvre, then purchasing storage boxes with handles adds a large measure of convenience to the whole procedure.
Which Storage Box to Choose
In the competitive world of business today, efficiency is the crucial key to success and effective document management is vital. Storage boxes are essential either for storing files temporarily or for archiving purposes and a great purchase for when you're doing a spring clean.
Archiving
The cardboard storage boxes used for archiving usually have the cut-out on the sides that serve as handles. The dimensions of these storage boxes make this type of handle the most practical for carrying. The need for constant access is also absent from archived boxes; once placed in storage, they may remain undisturbed for long periods and an affixed carrying handle is, therefore, not a necessity. Because of the weight involved, the industrial strength cardboard storage box would be required. Temperature and humidity must be controlled as prolonged dampness will cause the paper-based cardboard storage box to deteriorate. Off-site archiving is usually handled by professionals who ensure that the storage environment is safe and secure. For files that are accessed frequently, the plastic type of storage box with an affixed handle either on top or on the side of the box provides ease of handling particularly when the storage boxes are kept tightly packed on a shelf. Simple labelling of the boxes makes selection a straight-forward exercise. Plastic storage boxes with handles and various compartments are ideal for storing office stationery.
Storage Boxes with Handles in the Home Environment
In the domestic context, storage boxes with handles can be considered invaluable. Clutter can be overwhelming for individuals who suffer stress in the work environment and ensuring that a home is tidy and organised is a great way of achieving release in a place of relaxation and rest. Storage boxes with handles can make all the difference to every room in the home. The list below details a few common areas that are prone to chaos in the home, and suggests the appropriate storage box solution. With the many storage boxes with handles available for purchase, suitable variations may be considered. The table below details areas in a home that will benefit greatly from a few storage boxes with handles.
| | |
| --- | --- |
| Children's bedrooms | Children's bedrooms can become a nightmare of toys, books, crayons, and general clutter that overwhelms parents, confuses a child and takes up most of the floor space. A large, transparent, plastic storage box with air vents for safety can keep toys out of the way while still making it easy to find a particular toy when required. Smaller, stackable boxes with compartments and handles which are available in various colours and themes can solve the problem of crayons, colouring books and other related items by keeping these together in the same box. Carrying these items between rooms or to another venue is made simple if these storage boxes have handles. It is essential that boxes intended for children's bedrooms meet all safety requirements. |
| The Adult's Bedroom | Adult's bedrooms can benefit greatly if stackable, transparent, and colourful storage boxes with handles are used to keep small items off the surface of dressers and yet be easily accessible when needed. Toiletries, perfumes, and jewellery can be conveniently stored in transparent, plastic storage boxes with handles which are both attractive and functional. Candles and related paraphernalia are items ideally suited to this storage method. |
| The Bathroom | Bathrooms are the place where most adults rejuvenate their spirits. Having aromatherapy oils, candles, and perfumed soaps conveniently stored in one compartmentalised, transparent storage box goes a long way to ensuring a care-free period of complete relaxation. Storage boxes with handles are also the practical choice when these items need to be transported between locations as when packing for a holiday. |
| The kitchen | The kitchen is the one area in a home that can be transformed by storage boxes with handles. Herbs, spices, and sauces can be compartmentalised in a transparent, plastic storage box to make them easily accessible. Refrigerated foods are conveniently identifiable if this storage method is used, and foods that require freezing can be as easily identified. If the storage boxes have handles, then removing them from the freezer is quick and easy. A wide range of suitable storage boxes with handles that accommodate the removal of air to ensure freshness is readily achieved. |
| The Garden Shed | Tools can be easily mislaid if they are not organised somehow. Transparent storage boxes with handles come in sizes that are perfect for the storage of most tools. Compartmentalised plastic or metal storage boxes with handles make a significant difference to the organisation of garden sheds or the garage. Screws and nails can be sized and separated for ease of selection |
Bucket Type
Plastic bucket-type storage boxes with handles have a myriad of uses both inside and outside of a home and having a number of these can make a vast difference to available space in homes and particularly in garden sheds. As these storage boxes are stackable, they allow optimal use of space in sheds where space is usually at a premium. This type of storage box is also ideal for storing dry pet foods or certain pool chemicals. Storage boxes with handles cover such an enormous variety of uses that they cannot all be listed. They can be utilised to store almost any item that would otherwise tend to clutter a home.
Transparent and Coloured
Transparent storage boxes with handles are ideal for storing clothes between seasons and lend themselves to easy identification should any item be unexpectedly needed. Shoe-box sized transparent storage boxes will organise shoes and neaten a cupboard without creating the situation where a particular pair of shoes is required, but their location is vague. With the large selection of coloured storage boxes with handles available, it would even be possible to keep shoes stored and stacked by colour. All in all, these storage boxes are a wonderful means of tidying an environment that can very quickly become a mess and create stress and tension.
Themed
Themed storage boxes with handles may motivate children to keep their own space tidy. A variety of these is also available and aimed at specific uses. Browsing through the multitude of storage boxes with handles that are available can be a fun, collaborative, family expedition that is conveniently done with just a few mouse clicks.
Finding Storage Boxes on eBay
Locating and purchasing storage boxes with handles on eBay is as easy as accessing the eBay homepage and selecting the Home & Garden link that appears on the left of the page. Depending upon what the storage box is needed for, or rather, which room it will be used in, the search can be sepcified down this way. It may also be refined by typing 'storage boxes with handles' in the category box. From there it is simply a matter of selecting which storage boxes with handles are required.
Conclusion
The selection of storage boxes with handles to be found on eBay is large, and browsing what is available can be both informative and tempting. Among the huge selection there is certain to be storage boxes with handles that will perfectly address the organisation of any items both business and domestic.