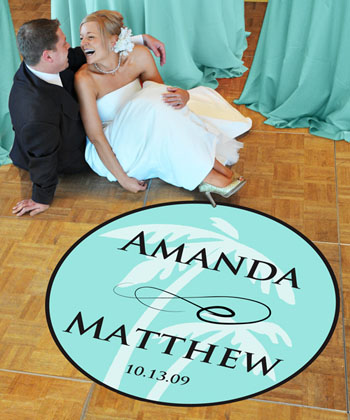 Styling decals are one of the best ways to put that personal touch on a vehicle. They can be inexpensive, almost infinitely customisable, and make no permanent changes to the appearance. Decals can safely put flames on a motorbike's fuel tank, or proudly display the marque of a motor car for all to see. They provide most of the benefits of a custom paint job at a fraction of the cost, and because they can be removed easily, they do not limit the resale options to only those buyers who like the decals. Decals can be applied to any surface from fibreglass, to glass, and even painted metal. They are durable, and can be matched to any budget. Best of all, the buyer can install their own decals in a fraction of the time a professional custom paint job requires. This ease of installation also means they can effortlessly be ordered from eBay without having to worry about the rate of difficulty in terms of placing them on one's vehicle.
Basics of Styling Decals
Perhaps the most interesting fact about styling decals is that strictly speaking they are not decals at all. A true decal works on a transfer process, where the design itself is originally produced on a backing layer, usually in mirror-reversed form, which is removed after application to reveal the decal. The majority of styling decals, in contrast, are essentially stickers, much like those sought after by small children. The design is printed on adhesive backed vinyl, which is then placed on the surface to be decorated. There is a backing layer, but it serves merely to protect the adhesive and is removed before application rather than after.
The Key is Vinyl
What makes the modern styling decal possible is vinyl, an amazingly versatile material. Like many inventions, vinyl is a perfect example of serendipity and the law of unintended consequences. Modern vinyl is a plasticised version of polyvinyl chloride, or PVC, a substance that was first invented in 1872 by Eugen Baumann. Unfortunately, this early plastic had so few uses that it was basically written off as a useless waste product. It was not until 1926 that things changed. Waldo Semon was a chemist working for B.F. Goodrich, attempting to develop a new adhesive for rubber. He never produced that adhesive, but he did manage to turn vinyl from a waste product to one of the most useful plastics in the world. The key to vinyl's success is that it combines both elasticity and flexibility in one material. It can be used for everything from clothing to pipes. Perhaps more importantly, this elastic flexibility makes it perfect for covering complex curves such as vehicle panels.
Vehicle Decals
One of the first significant uses of vinyl decals on cars was for advertising. This was particularly common in European racing circuits. Running a racing team has always been expensive, and decals made it easy to sell advertising space on cars. A vinyl decal not only made it easy to place the advertising on the cars, but also to take it off, if the team changed sponsors. It was a win for everyone.
Key Points About Styling Decals
When looking for styling decals for a car or motorbike, there are several key points for the prospective purchaser to keep in mind before buying. Buyers should consider everything from the expected lifetime of the decals to their ease of application before making a purchase.
Lifetime of Vinyl Styling Decals
Properly applied and cared for, vinyl styling decals can last a long time, longer than many people may keep their vehicle. In many cases, a properly applied styling decal can remain on a car for up to seven years without issue. Buyers should note that this expected lifetime does not apply to fluorescent or reflective vinyl. Specialty vinyls are usually less durable, and may only last up to two years rather than seven. In all cases, the vinyl is easy to remove should it lose its appearance, or if the owner simply wants a change.
Surfaces and Application of Styling Decals
One benefit of styling decals is that they can be applied to a variety of surfaces from painted metal, to fibreglass, and even window glass. Decals can even be applied to tinted windows without difficulty as the decal goes on the outside while the tint is on the interior surface of the window. Buyers should be aware that because of the nature of the surface, it takes much longer for the adhesive to bond to glass than it does to paint or plastic. It works well, but buyers should allow extra time for the adhesive to bond securely.
Choosing the Right Styling Decals
There are a number of things to consider when selecting the right styling decals for any particular buyer and their vehicle. Budget is always a factor in any purchase, but the pricing of styling decals makes it less of an issue than it might be with some other purchases. One of the first things to consider are the owner's goals for their car. Do they want something bright that stands out, or are they looking for something understated that simply adds a hint of an accent? Before looking at a single styling decal, a prospective buyer should not only take a good look at their car, but also take some time to reflect on their own personal taste. Whatever a buyer wants, there are styling decals to meet those needs.
Finding the Right Colour
As with anything that appeals to the eye, the colour of styling decals is very important. Different colour choices can reveal a lot about the owner of a vehicle. Those looking for a more subtle look may want to use decals in colours similar to the vehicle's paint to create just a hint of style. Others, wanting their personality to stand out, may look for complementary colours that stand out boldly against the body of the car. It really all depends on the buyer's taste.
Consider Experimentation
Another thing buyers can consider when looking for the right styling decals for their needs is experimentation. Instead of going for a wholly customised design, perhaps it may be possible to combine several smaller existing decals into a new design. Another option is to place decals somewhere they might not be expected. For instance, a pair of side decals can look great on the bonnet of a car. When it comes to personalisation there is no one way to do it. Every driver is unique, and their styling decals should reflect that fact. Buyers should also remember there is no one right way to apply the decals. Users should consider moving them around until they see the place that looks best to them, which may not be exactly where they originally intended.
Conclusion
Styling decals are one of the best ways for anyone to put that personal touch on their vehicle. They provide almost all the benefits of a custom paint job, and a few of their own, with a much smaller hit on the pocketbook. They also provide almost infinite options at a reasonable price and with the further benefit of easy installation. Styling decals can be placed anywhere from car windows to boats and motorbikes. They can be applied quickly and easily to painted metal, fibreglass, and even glass itself. The majority of decals are in fact vinyl stickers rather than true decals, but everyone calls them decals. Whatever the name, the flexibility and elasticity of vinyl makes it a perfect material to use for decals, which have to fit smoothly on a car regardless of the shape of its body panels. With styling decals, any car owner can have a truly unique vehicle at a fraction of the cost of a custom paint job, and in a fraction of the time.