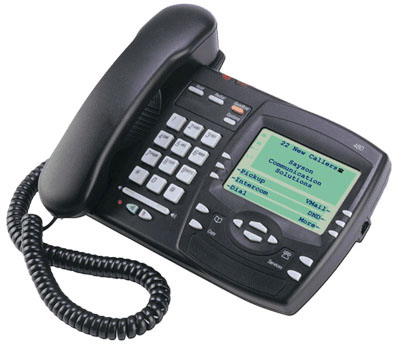 Despite the fact that many businesses have moved past the days of constant phone calls and instead spend much more time answering emails and communicating virtually, phones are still an integral part of most business environments. While a very small office may be able to survive with one or two phones, bigger operations usually require an integrated phone system that allows callers to be transferred between desks and employees as well as for interoffice communications.
Complete telephone systems are among many other business and industrial products available on eBay, often for prices lower than may be found at larger retailers. In order to find the right telephone system on eBay, it is important to determine the individual business needs and find a system that meets those needs effectively. Shopping for and purchasing a telephone system on eBay is a great way to foster efficient and affordable communication in any business setting.
Determine Telephone System Set-Up
When shopping for a telephone system on eBay, it is important to consider how that system functions. In the past, all telephone systems operated over the same network and used the same technology. However, telecommunication advancements have made it so that today, there are many different options for setting up a telephone system. Some of the products found on eBay may not be compatible with all types of technology.
Traditional Telephone System
A traditional phone system is one that operates using the public switched telephone network. In order to set up a telephone system using this technology, the office or building must be wired for telephone service. Most phone systems for sale on eBay are compatible with this type of network, but be sure to check, because some may be specifically wired for use over a broadband connection. Also keep in mind that traditional telephone systems often come with extra charges for long distance calls, making them more expensive for business that do a lot of communication with people overseas.
Voice over Internet Protocol
For businesses that are looking for an option that is more technologically advanced, and many times less costly, a voice over Internet protocol, or VOIP system may be the right solution. These telephone systems work over broadband Internet connections rather than traditional phone lines. Phones may plug into an Ethernet cable or directly into a computer in order to access the network. When working with a VOIP system, be sure to confirm that the eBay listing is compatible or else that an adapter can be added to make VOIP possible.
Evaluate Telephone System Features
When it was first invented, the telephone was a revelation. Today, it is much more commonplace, but also much more complex. For instance, many telephone systems found on eBay offer a wide array of features to make operating a business easier. It is important to determine the priority of certain features when shopping for telephone systems on eBay in order to ensure the most important needs of the business are met.
Automated Attendant
An automated attendant can be a very useful feature of a telephone system. It can alleviate the workload of a receptionist at a big office or even eliminate the need for such a role at a smaller business. This phone system feature directs callers through an automated directory so that they can find the proper extension without needing human assistance. Automated attendant software can also be purchased separately on eBay for systems that do not include it.
Voicemail
The ability for employees to receive voicemail messages when not at their desks is practically essential in today's workplace environment. Without this feature, a separate answering machine may need to be purchased. Voicemail is much more efficient way of dealing with missed calls, so it is a good idea to confirm this feature when shopping for phone systems on eBay.
Call Forwarding
Many people, including employees and business owners, are much more mobile than they once were. This includes working from home, from the car, or from a coffee shop. For businesses that allow telecommuting, a telephone system that allows for call forwarding is a great idea. This means that people can have their business calls forwarded to their home phones or cellular phones without having to give clients or customers a separate number. Look at eBay listings for this feature, or ask the seller if it is not clear in the listing.
Consider Refurbished Systems
A brand new phone system can be a major investment, even when purchased through eBay. One of the advantages of shopping on eBay is that a buyer can compare new systems with both used systems and with refurbished phone systems. A refurbished system may show little to no signs of wear and indeed may have been barely used. Purchasing a refurbished telephone system on eBay can be a great way to save money on this important business component.
Search by Brand
Because there are many different phone systems for sale on eBay, it may be a good idea to search for trusted brands in order to better evaluate the options. For example, a search for "telephone" yields many more results than a search for "Panasonic cordless telephone". Many people find it easier to sort and search through a smaller cross section of available items when shopping on eBay.
Telephone System Accessories
While the telephone itself is the most important part of the telephone system, there are also a number of telephone accessories available on eBay that can make the system even more effective. It may not always be obvious what accessories are compatible with which systems, so be sure to evaluate as best as possible. If the listing is not clear, contact the seller using the eBay interface in order to determine compatibility.
Telephone Headsets
For employees that are on the phone for a large portion of the day, telephone headsets can be a huge advantage. These accessories plug into the telephone and allow the user to speak on the phone without holding a handset. This can be both more efficient and better ergonomically. Be sure to decide whether a wireless headset or wired headset is the best choice for the employee that is in need of this accessory. Use the provided eBay filters to find the right type of headset for any situation.
Telephone Backup Battery
It probably goes without saying that telephone systems need electricity in order to function properly. For office telephone systems, this usually means plugging into the grid that powers the rest of the office. Of course, there is always the possibility that this power may fail for a variety of reasons. Having a backup battery that can provide power to the phone system even when the power is out is a good way to keep a business running smoothly at all times. Many generators of this type can also be used to back up computer servers or other important electrical devices.
Telephone Recording Devices
In some industries, particularly customer service, it may be necessary to record incoming phone calls. Some phone systems actually have this ability built into their interface, but not all do. For those that do not, it is possible to buy a separate recording device that can be connected to the phone line in order to allow for recording. These accessories are fairly inexpensive on eBay and can be of great use for training and other internal purposes.
How to Buy Telephone Systems on eBay
Having determined exactly what type of phone system can be used to make your business most efficient, you can begin to proceed with your transaction on eBay. A proper telephone system can be a major advantage for a business, so it is important to know all there is to know before going through with the purchase. Many eBay listings are very thorough and can provide you with all the necessary information at first glance. However, if there are any questions that remain, be sure to contact the eBay seller directly, using the eBay interface. Once the seller responds with answers, you can feel confident that you are making the right choice.
If purchasing a phone or a phone system that is to be integrated into an already existing environment, it may also be necessary to ensure the system you are purchasing is compatible. Just because one phone is the same brand as another does not necessarily mean they work together. Evaluate both the listing and any packaging to ensure your new phone works well with your old phones, and only then should you proceed with your purchase.
Conclusion
The more businesses move towards impersonal communication like email, the more valuable a phone call can be for virtually any type of transaction. This is why it is important for a company of any size to provide its employees with an effective phone system. By utilising eBay as a resource both for research and shopping, any business owner can be confident in his or her purchase of a new or used phone system.
It is important not only to choose a system that is affordable, but also to choose one that has every feature necessary for employees and management alike. By spending the time to search and browse on eBay, it is more than possible to find the best system at the best price. Following these easy tips to determine what system and accessories are best suited to your business is the most efficient way to find telephone systems on eBay.