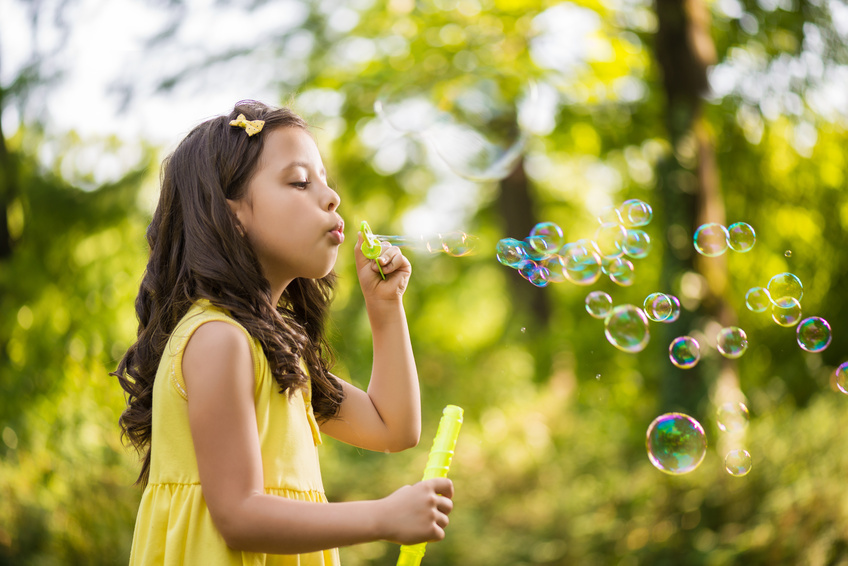 Few toys thrill kids the way a bottle of soapy bubbles do during spring and summer months. They love watching bubbles float through the air as they try their best to catch them. However, the second their little hands or fingers touch the bubbles, they go pop and kids are onto the next one. Kids catch and grab touchable bubbles and they stay intact. Learn what gives touchable bubbles their touchable properties and how to use them.
What Are Touchable Bubbles?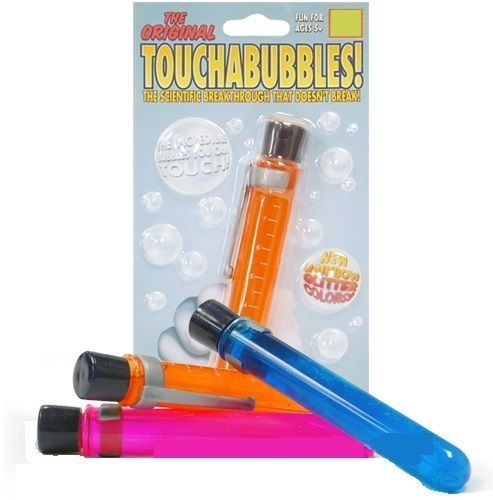 People experiment with making their own touchable bubbles by adding corn syrup to a soap, dishwashing solution, and water mix, but store-bought touchable bubbles are polymer based, giving them a more solid form, and causing them to not pop when little hands grab them or when they land on solid surfaces. They harden within seconds of hitting the air, but you should use them within weeks of purchase or they tend to become a sticky mess.
Not Your Typical Bubble Bottle
Look for a test tube-like bottle rather than a thick can when buying touchable bubbles. They come with a very thin wand and seem more like a science experiment with their packaging. Do not put these bubbles into a bubbler machine, as they tend to stick to the machine and do not produce the bubble magic children look for. Instead, treat them delicately and gently blow through the wand or wave the wand around. When the bubbles appear, they will land of surfaces and stay intact, wowing both kids and adults.
Decorative Uses for Touchable Bubbles

Use touchable bubbles to give wedding decor a special look. Prior to the reception, blow the wand or wave it in the air and allow the bubbles to land on tables as centrepieces or on flowers as an added touch. At holiday time, they dress up a tree in an interesting way, staying intact for up to three days, even on hard pine needles. When they finally pop, create some more with another test tube bottle so your tree remains a bubble paradise throughout the holiday season.
Touchable Bubbles Buying Options
A typical test tube-like bottle of touchable bubbles comes with about 41 grams of bubble solution in each container, as well as a thin wand. You can find smaller tubes that are great for favour bag fillers for children's birthday parties. Use them throughout the party for a fun activity and surprise kids when the bubbles do not pop. You can also find them in six-packs to make shopping easier and prices more economical.