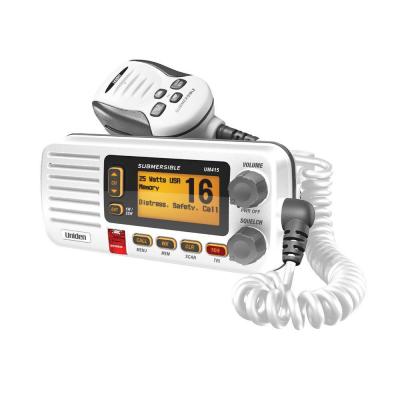 A transceiver consists of a combined transmitter and receiver, which share a single housing or the same circuitry. If the device does not share any circuitry it is known as a transmitter-receiver. Transceiver is a term most often used to describe ham radios and a simple form is a walkie-talkie. Transceiver equipment is used for a variety of purposes ranging from location tracking to communicating using digital data. It is important to note that a licence is required to operate a ham radio. There are different types of licence and each requires the licence holder to pass an exam and pay a fee for the licence to be granted. For more information, contact Ofcom.
When buying transceiver equipment buyers should consider the purpose of the device and the ranges of contact required, the type of device, and the additional features included. Finally, research which channels and frequencies are needed. Transceiver equipment is available from specialist suppliers and from online sources such as eBay.
Uses for Transceiver Equipment
Identifying what the device to be used for directs the buyer when choosing a type of transceiver and deciding on additional features. Transceiver equipment can be used for a variety of purposes, such as emergency communication and for casual conversation with other ham radio users. If the unit is to be used for emergencies, consider a handheld or mobile device. For casual conversation, a base or desktop model may be a better option.
Types of Transceiver
There are three main types of transceiver: base or desktop, mobile, and handheld. Each of them suits a particular purpose.
Base Transceivers
Base transceivers are kept in a fixed location and are the best option for those who need spare aerials and amplifiers to boost a signal. They are capable of sending and receiving at local, national, and international frequencies.
Mobile Transceivers
Mobile transceivers have similar capabilities to those of base transceivers, but are usually installed in vehicles and are battery operated. They are fairly versatile and can be used in fixed locations or as portable transceivers, provided a battery is available. These transceivers are more powerful than traditional handheld devices, with larger heat sinks for more efficient heat dissipation.
Handheld Transceivers
Handheld transceivers are the weakest of the three types and can access only regional bands. This can be improved by adding aerials and amplifiers. Handheld transceivers have limited power and, as a result, limited range, making them suitable for light emergency communication. While they can be used for chatting, their limited battery life and range makes them a poor choice. They tend to get hot, especially when running from an external power source. However, they can be used by beginners as they require minimal set-up.
Transceiver Equipment Contact Ranges
The way that waves of different frequencies travel dictates what type of radio is required for particular contact ranges. The table below lists bands and typical contact ranges.
Bands

Typical Range

VHF/UHF

Close

VHF/UHF via repeaters

HF

Regional

HF

National

HF

VHF/UHF (Internet linked)

International
In the table above, HF refers to high frequency or the 3 to 30 megahertz (MHz) range; VHF refers to very high frequency or the 30 to 300 MHz range; and UHF to ultra high frequency or the 300 MHz to 3 gigahertz (GHz) range. A repeater is an electronic device that receives a signal and retransmits it at a higher level or power.
Features of Transceiver Equipment
Transceiver equipment comes with a range of features, some nice to have and others essential. Squelch is an important feature as it prevents the user from having to listen to noise and unwanted signals by muting the speaker unless the proper type of signal is received. This feature can be found in most transceiver equipment. Transceivers with dual receive capabilities can receive two channels at once.
Bands for Transceiver Equipment
A dual-band feature allows the user to transmit on 2 metre (144 to 148 MHz) and 78 centimetre (420 to 540 MHz) bands. High-end devices allow users to monitor several bands at the same time, and some allow the user to listen to one band while transmitting on another. A cross-band repeater allows the user to receive a signal on one band and to then retransmit it on a different band. Transceiver equipment with wideband-receive can cover a wide range of continuous frequencies.
Environment for Transceiver Equipment
One of the disadvantages of radio communication is that the landscape or large obstacles can interfere with signals. Spare aerials and amplifiers may be required to get a strong enough signal to use a transceiver in certain areas. In addition, the transceiver's power input and output should be suitable to the environment and conditions, giving enough power to send and receive signals. Where the terrain is flat with few obstacles, less power is required. In hilly terrain or areas where there are more objects that cause interference, more power is needed.
Digital Mode for Transceiver Equipment
Some transceivers have a digital mode that allows the user to send and receive text, email, graphics, and files. Transceiver equipment can be connected to a computer in three different ways: via a control port, a voice keyer, or through a data port. A control port connection allows the user to control many transceiver functions from the computer. Voice keyers allow the computer to key the radio or send recorded speech through the microphone jack. A data port connection isolates the radio's input from the sound card's input, cutting out hum, radio frequency feedback and other problems. Additional hardware and software is required for these types of connection and several free hardware packages are available.
Research Frequencies for Using Transceiver Equipment
If the transceiver equipment is used mostly for chatting to other ham radio users, do some research about the most popular channels in use before buying. This ensures that the user can access all of the frequencies required. Societies such as The Radio Society of Great Britain can be contacted for more information. Radio is a relatively technical field and requires some study in order to become proficient. Joining a club or getting in touch with other enthusiasts is an excellent way to learn the basics.
How to Buy Transceiver Equipment on eBay
Buying transceiver equipment on eBay is simple. Type a search phrase, such as "Kenwood radio transceiver", into the search box located on every page to see the listings available. Click on the most appropriate item features and characteristics to narrow your search results. If you would like more control over your search, use the advanced search feature.
Learn About the Product and Seller
Before you commit to a purchase on eBay, take a few moments to learn about the product and seller. Simply click on an individual listing to access the item listing page where details such as the full item description, buying options, payment methods, postage and packaging costs, and the seller's feedback information are displayed. Remember to add postage and packaging costs to get the total item cost before buying.
eBay's seller feedback feature is designed to allow you to shop with confidence. Buyers are encouraged to leave feedback for individual sellers regarding their products and customer service. Detailed seller ratings give additional information about the seller's communication, the reasonableness of the postage and packaging fees, the accuracy of the item description, and how long it took for the seller to send the item. To see these details, click on the number next to the seller's username.
Conclusion
Transceiver equipment uses a single set of circuitry to send and receive signals. This type of equipment is most often used by ham radio operators and emergency services. A licence is required to operate transceiver equipment in the UK. Whether the user wants to chat or use the device for emergency communications affects the type of device and the bands or range required.
Transceiver equipment comes in three designs: desktop or base, mobile, or handheld. Base models are fixed in a single location and are often equipped with additional aerials and amplifiers for improved signals. These have the widest range and are best suited to the needs of those who enjoy chatting to other ham radio enthusiasts. Mobile devices are usually mounted in vehicles and work with a battery power source. Depending on their aerials they can be as powerful as base transceivers. Handheld devices have limited power and range. This makes them suitable for light emergency communication, but awkward for users who want to use the radio to chat.
The bands that the device can handle determine its range. Ranges vary from close to international. Additional features, such as dual-band and cross-band repeater capabilities, can add to the functionality of the device. Some transceivers feature digital mode, which allow a connection to a computer. Before buying, amateur radio enthusiasts should contact a local club or an expert user to find out which bands are the most popular. A range of transceiver equipment is available from eBay sellers.