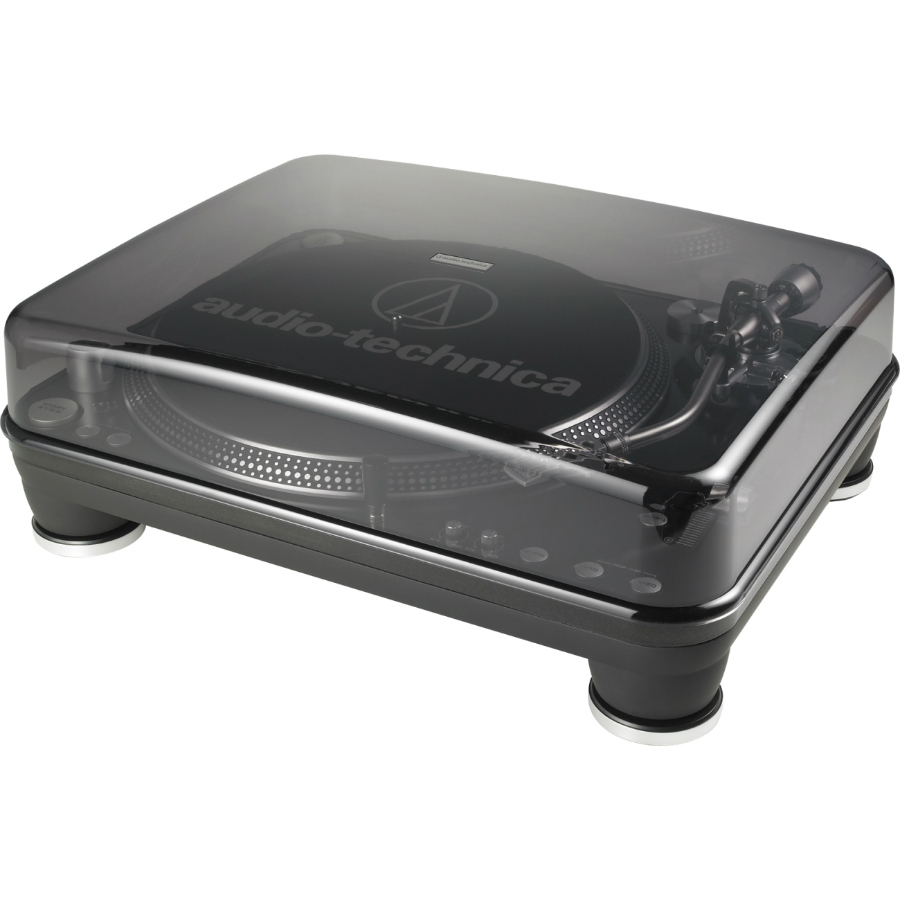 Whether one is a highly successful professional DJ, an at-home talent still waiting to be discovered, or simply a music enthusiast who likes the classic sound of 'old school' equipment, the truth is that sound equipment breaks and needs to be replaced. Especially when the broken equipment comes from a turntable, having the ability to quickly turn around and fix what's broken is essential. However, with so many options for the purchase of turntable replacement parts, both new and used, many DJs and music lovers may wonder which option is best in terms of both quality and price. And, in this confusion, people often end up overpaying for what they need.
The truth is that learning how to buy turntable replacement parts on eBay is one of the most important skills any DJ or music lover can master. However, being successful involves two distinct steps: understanding eBay and understanding turntables. By knowing how the eBay website works and which options are best for each situation, buyers can save money in their quest to fix their broken equipment. By knowing the specifications of the equipment itself and the pros and cons to buying replacement parts new vs. used, buyers can save time by getting what they need right away. Combined, this knowledge saves buyers both money and time, getting them back to doing what they do best: making music.
The Benefits of Using eBay
Before discussing the specifics of buying turntable replacement parts on eBay, let's begin by examining why eBay itself is a good option for the purchase of audio equipment in general. There are two main reasons to choose eBay: safety and built-in competition.
eBay Is a Safe Space to Shop
Anyone who has taken the time to research online products knows that everyone and their mother has an online store. As such, it's hard to know whom to trust. The beauty of using eBay is that the website is designed to help buyers stay safe. First, personal financial information is protected through eBay's partnership with PayPal. This means buyers do not need to give credit card or banking information to each buyer they patronise.
Second, the detailed feedback system eBay has set up allows users to evaluate each seller based on his or her history with other buyers. By reading through a seller's profile prior to purchasing an item from him, users are able to see unbiased accounts from former customers rather than promotional 'testimonials' provided by other websites designed to make the sellers look good.
eBay Creates Built-In Competition
The other major benefit of shopping with eBay is the built-in competition that the website promotes. By allowing any seller to post his or her product on the site at whichever price he or she sees fit, buyers are more easily able easily compare different items than they would by travelling from site to site or store to store. Brand name retailers even have eBay listings, as well as private individuals.
Understanding Turntables and How They Work
Once buyers are committed to the benefits of using eBay to buy replacement turntable parts, they are ready to move on to the specifics of buying the parts themselves. This means that a user must first understand what is broken. This may be easier said than done.
Most people inexperienced in operating or fixing turntables assume that their mechanisation is pretty simple: a record spins, a needle rests atop it, and music plays. But that simplistic definition is not quite accurate. In fact, there are three distinct types of turntable styles available on the market today, each with its own distinct way of making a vinyl record play its beautiful music. In addition to this distinction, the relationship between the stylus (needle) and the vinyl record is of the utmost importance if the music is to play properly. If any of these pieces malfunction, replacement parts are required. Let's take a look at each of these elements of a turntable separately.
Three Styles of Turntables
There are three distinct styles of turntables available on the modern market. Between them, each of these styles posses a specific mechanisation. Each also holds a specific place among the others, being preferred to be used as either simple playback device or a musical instruments amongst DJs.
| Turntable Style | Mechanisation | Most Popular Usage |
| --- | --- | --- |
| | Small belt turns an arm continuously in a pulley-type fashion | Playback device |
| | Idler wheel is held tight against the inner rim of the vinyl | Playback device |
| | Small gears turn a motor in the centre of the turntable | DJ Instrument |
Which style of turntable an individual uses therefore dictates the type of replacement parts he or she needs. A direct-drive turntable, for example, may need its gears replaced while a belt-driven turntable would require replacement belts.
The Stylus and the Vinyl
In addition to the style of turntable that an individual owns, the relationship between the stylus (needle) and the vinyl record is also important in order for a turntable to function properly. For this to happen, two events need to occur. First, the turntable's motor must operate at a consistent speed. Regardless of the size of the record (33 rpm, 45 rpm, or 78 rpm) the constant speed of the turntable dictates the quality of the sound that the stylus is able to reproduce.
Second, the relationship of the stylus to the vinyl is also important. The way the vinyl records are produced requires the sounds of a song to be 'pressed' into the vinyl of the record through a series of grooves and intricate details that reproduce live sound. Therefore, the pressure that the stylus exerts and its ability to continuously move along with the record, through the movement of the tonearm, determines its ability to play back music properly. Any of these functions can therefore break down and require replacement.
Buying Turntable Parts New vs. Used
Besides understanding the function of a particular turntable, and therefore which parts are likely to need to be replaced, buyers must also decide the ideal condition in which to buy these replacement parts. In general, this means deciding between buying replacement parts new vs. buying them used. There are distinct benefits and drawbacks to each option.
When to Buy New
There are several instances when choosing to buy turntable replacement parts new is the best way to go. In many cases, for example, the parts that break, such as a stylus, are commonly broken on all turntables. For that reason, manufacturers have them readily and cheaply available. Also, there are some instances when the parts broken are complex and therefore buying them used can prove to be unreliable.
On the flip side, new turntable replacement parts tend to be more expensive than used parts for the simple fact that they are new. They may also be hard or impossible to find if the turntable being repaired is a rare or very old model.
When to Buy Used
Therefore, there are times when buying used turntable replacement parts is not just an option, but the only option. In cases where the turntable is an especially old or rare model, the manufacturer may no longer produce replacement parts. This means that buyers need to find dealers who feature used turntable replacement parts or old turntable units that can be mined for parts. In this scenario, one may not have the option to buy a new replacement part at all.
In other cases, the option to buy turntable replacement parts used vs. new may exist. The benefits of doing so are usually associated with a cost savings that comes from buying second-hand parts. Certain eBay dealers, for example, may specialise in the sale of used parts and offer users discounts on them over new versions.
Conclusion
For audiophiles who prefer the superior sound quality of vinyl records along with the artists who use these same records as instruments, the ability to repair a broken turntable is essential. However, learning how to buy turntable replacement parts may take a little effort. Users must understand several aspects of turntable mechanics as well as consider the benefits of ultimately making these purchases on eBay in order to make the optimum purchase for their needs.
There are many benefits to buying turntable replacement parts on eBay. Among them are the peace of mind that shopping with eBay can provide in terms of protecting personal financial information and evaluating individual sellers. In addition, the design of eBay's website is such that it creates healthy competition among sellers and helps buyers easily find the best prices for their product.
In addition to understanding the benefits of eBay, users also need to take time to evaluate the type of turntable replacement parts they ultimately buy. This includes looking at the style of turntable they own as well as the relationship between the stylus and vinyl. Users also need to consider the pros and cons of buying replacement parts new vs. buying them used.
Taking time to look into all of these aspects of how to buy turntable replacement parts on eBay is the only way to ensure success. There are many elements essential to the buying process but, once laid out, they are easy to assess quickly in an effort to save both money and time and get back to the the primary goal at hand: the music.