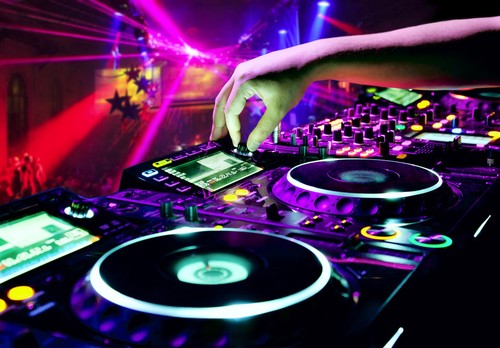 Turntables are a popular form of the audio player, and are used by both home listeners and live performers. Although these products can provide excellent sound quality and enable unique musical techniques, their parts inevitably wear out. Some of these, like the stylus, wear out faster than others, and may need to be replaced on a regular basis.
Rather than purchase an entirely new record player when components wear out, it is possible to find replacement parts to repair the unit. Spare parts can also be used to modify and enhance a record player, and knowledgeable buyers can transform even low-end record players into quality machines. In addition to individual parts, buyers may consider purchasing entire record players that are no longer functional to use for their components.
eBay has listings for a high number of turntable spare parts on its website. Buyers can select from electronic components or pieces like cartridges and styluses. There are two primary ways to shop for these items: keywords and category links. Both options can be accessed from the homepage and subsequent search results page. Learn how navigate the eBay website to find the best spare parts and turntables available.
Shop for Spare Parts
Buyers looking for spare record player parts can find components for many different models of turntables. These are commonly sold as new items, though it is also possible to purchase used components. Start from the eBay homepage to begin shopping for these items.
Searching on eBay
Items can be searched for on eBay using keywords and links to categories. In many cases, a combination of these two methods is ideal, and produces the most specific results. Both options can be accessed from the eBay homepage.
Keywords
An easy way to begin a search for turntable parts is to enter keywords into the search field. For example, to see listings for cartridges, type "turntable cartridge" into the field. The listings that appear can be narrowed further by introducing new terms, such as the name of a manufacturer.
Categories
Categories can be used to refine listings by using increasingly specific criteria, beginning with item types. These options are available to begin a search, though they can also refine listings from keyword searches. For example, buyers may search using the name of a component, and then use the category option to see only matches that are in used condition. The number beside each category name indicates the number of items it contains that are relevant to the search being conducted.
New vs. Used Parts
Buyers can shop for both new and used parts on eBay. New parts are often produced by the same companies that manufacture record players, and are designed as replacements for popular models in their product line. Used parts are normally sold by private sellers. These components may or may not be functional. Buying used parts is often the only way to obtain replacement parts for older record players. Be sure to read item listings when shopping for used items to verify the products' condition.
Types of Turntable Spare Parts
Nearly every record player component can be purchased on eBay. Consider the basic components of a machine to begin shopping.
Cartridges
Cartridges attach to the end of a tone arm and hold the stylus in place. They have a large effect on the sound quality of a turntable, and can be easily replaced. They are designed to fit with specific tone arms, though a wide selection of cartridges may be compatible with any given arm. Try using different cartridges to compare their tone and find one that sounds best.
Styluses
A stylus attaches to the cartridge, and is the tip that makes contact with the record. Styluses are produced from several different materials, which can affect the quality of the sound produced, the longevity of the stylus, and the amount of wear it causes on a record. These items can wear down quickly, and because of their importance to a turntable's sound quality, should be replaced often.
Tone Arms
The tone arm on a record player holds the cartridge and stylus in place on top of a record. Tone arms can vary in how well they balance, and may affect wear on a record. Shop for replacement plinths to ensure proper use.
Plinths
Plinths are the base of a record player. On some models, especially older ones, the plinth is made of wood and glued together at the corners. These joints can become loose over time, and because plinths are responsible for stabilising the unit, any damage or wear can cause the record to play incorrectly. Many spare plinths can be purchased as replacements.
Motors
The motor in a record player can be designed in one of two ways. It may sit beneath the platter, and rotate the record directly with a shaft, or it may sit to the side of the platter and connect with a belt. Be familiar with the drive style used in a particular record player to find suitable replacements.
Belts and Bearings
Belts used in belt-driven models wear out more frequently than other parts on a record player, and can cause the speed of the record to move too quickly or slowly. The bearing beneath the platter also wears out over time. Both of these components can be located on eBay by entering keywords.
Dust Covers
Dust covers protect a turntable's components from dust, dirt, grit, and even spills. They are usually designed with hard plastic, and connect with a hinge at the back of the player. Seek replacements for these units any time they become cracked or damaged.
Record Players
Buyers can also choose to purchase an entire record player and use it for spare parts. In many cases, non-functioning turntables can be obtained at reasonable prices, and may be a useful purchase if multiple parts are needed.
Alternately, a broken turntable can be restored. In some cases, these machines only require one or two replacement parts to be functional. This can be an easy and inexpensive way to obtain a record player.
Compatibility
Before committing to a purchase, be sure the part fits properly with a record player. Most parts are designed for use with specific turntables only. In many cases, new parts will list compatible machines. For used parts, take a look at the information provided in the item description. Sellers may indicate the turntable model the part was taken from, and sometimes offer information provided by the manufacturer about compatibility.
How to Buy Spare Turntable Parts on eBay
Ensure a positive transaction on eBay by closely inspecting item listings. Click on the name or image of a turntable in search results to see information about its price and condition. Be sure to check shipping charges associated with the sale, and determine how a part will be shipped. You may also wish to see how long shipment of the item is expected to take. If you need an item right away, ask the seller for additional shipping options.
Read the full description of an item, especially if it is a used part. Buyers often provide information about the age and functionality of a part, and may also include specifications sheets or other details from the manufacturer.
Feel confident in your purchase by inspecting seller profiles. Item listings provide basic information such as the seller's number of completed transactions. If you would like more details about the seller's experience on eBay, open the full profile by clicking on the user's name. Sellers' full profiles provide detailed information about the satisfaction of their customers. Positive feedback ratings reflect the satisfaction of buyers within the past 12 months. You may also view average ratings on aspects of the seller's performance, including shipping speeds, shipping costs, communication, and accuracy of item descriptions. Comments left by previous buyers are available, and can be used to ascertain details of a seller's performance.
Conclusion
Spare parts can be used to repair a damaged turntable, or upgrade it to improve its performance. Components for record players are available in both new and used conditions. New products are manufactured by the same companies that build modern record players, while used items are commonly sold by private sellers. Some components of a record player wear out quickly and may require regular replacement, such as styluses and motor belts. Tone arms, cartridges, and plinths can affect the sound quality and performance of a turntable, and can be swapped for spare parts.
eBay is one of the best places to shop for replacement turntable parts. The high number of products available on the site makes it easy to find specific items and compare prices between sellers. Conduct searches by using a combination of search terms and category links. These options are available from the homepage and search results pages, allowing you to refine listings to increasingly specific parts.
Once you have found desirable items, take the time to review listings and seller profiles. eBay provides information about the history of its sellers, including feedback and ratings left by previous buyers. Look for a high number of completed transactions and a strong positive feedback score to choose reliable eBay users. Careful shoppers can find spare parts to repair or upgrade almost any record player, so begin shopping to find desirable items.