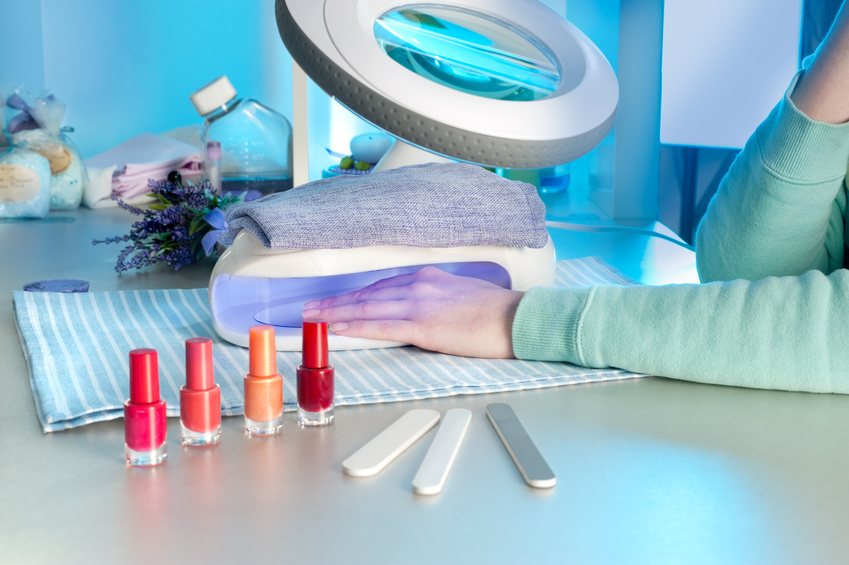 UV Gel Nails are a further expansion in the beauty industry giving consumers another way of beautifying and styling their nails. They began life as a salon-only product, but a rapid increase in demand has meant they have been launched in many ways and can now be applied at home, with many different options available through the internet and eBay.
UV gel nails are artificial nail extensions that use ultraviolet light to cure and set the gel during the application process. Time and effort is needed to maintain the nails, but they are renowned for looking fantastic and providing the wearer with a unique and attractive style. With all extensions and modifications to the body there are obvious health concerns for some products. But UV gel nails are increasing in popularity and fans simply can't get enough. The nails themselves and related accessories can be found on eBay at competitive, great value prices.
Before you get started with UV Gel Nails
UV gel nails work through chemicals known as photoinitiators in their composition which give off free radicals when exposed to ultraviolet light. The wavelength of UV light means it cannot be seen by the naked eye and the release of free radicals causes other molecules within the gel's structure to bond and result in the final stiffened nail art effect.
Applying UV gel nails at home isn't difficult, but a range of tools are needed including a UV Lamp,, a basecoat,, a nail colour a and a topcoat.. The lamp is used continually throughout the process so is an essential part of the kit required for the desired final effect.
The Application of UV Gel Nails
The application of UV gel nails follows a very prescriptive pattern as follows:
Shape the nails using a file – all need to be uniform in appearance.
Buff the nails to remove natural shine.
Push back the cuticles using a cuticle oil.
Apply the primer and let it dry completely.
Brush the chosen UV nail gel across each nail evenly, place nails under the UV lamp and then add a second and third coat if necessary.
Once dried completely apply topcoat and dry again.
Then apply the chosen nail colour and place nails under the UV lamp once more.
Finally apply the basecoat and the full effects should be complete.
It's not a short process, but the results are worth it and the nails tend to be longer lasting than acrylic alternatives.
Removing UV Gel Nails
When the user wants a change or no longer wants to wear UV gel nails,, removing them can be more difficult than other types of nail. This is because they are designed to be long-lasting and maintained regularly. The majority of gel nails will not soak off when placed in remover, although some more recent brands have been developed that do. As a rule the wearer will need to file the nails off and begin again with a new nail. This can cause damage to the real nail below, but if a new artificial one is placed no damage will be seen.
Leading UV Gel Nail Brands
The majority of brands offering UV gel nails began life in salons but have gradually been brought out for retail purchase due to demand. Some brands focus on one aspect of the gel nail application such as colour whilst others offer full kits and complementary products. Finding a range of competitively priced branded gel nail options is extremely easy on eBay. Below is further information on some of the key brands and what their product range offers to gel nail wearers.
| Brand | Product Type |
| --- | --- |
| NSI | A full balance UV gels system including accessories such as the UV lamp needed to complete the nail application. |
| CND Shellac | One of the first gel nail polishes providing up to 14 days of colour. |
| OPI | A gel nail colour application. |
| Jessica GELeration | A soak-off gel polish which includes the whole range of products needed for full application including colours and additional tools. |
| Harmony Gelish | A further soak-off gel polish which can be bought in kit form or as individual colours and other items. |
| Youngs Nails | Offer Mani Q – soak off gel as well as a range of additional treatments and accessories in their gel nail line. |
The product chosen is dependent on the preference of the buyer but the majority of these brands can be found amongst others for purchase on eBay. This is just a small sample of the wider range of false nails,, but covers some of the most popular and sought after brands.
Health Considerations
When talking about gel nails the health considerations related must be mentioned. This is mainly due to the use of UV light.. It's believed that the intensity of the light emitted from UV gel lamps is similar to that of a tanning bed. They can cause skin damage, but current research isn't in depth enough to prove a direct link. Medical experts have voiced concerns that overuse can lead to skin cancer, which is why it is recommended wearers use sunscreen on their hands when applying the nails.
Another health concern is the condition of the real nail under the extension. In some cases fungus can develop under the nail, but this is usually if the area isn't cleaned appropriately and therefore depends on the application process being carried out correctly. These considerations are something to keep in mind but should be considered as a minor worry as long as preventative measures are adhered to.
Cost Effective UV Gel Nails
As UV Gel Nails are so popular the wide ranging options on eBay mean that there is a product within the budget of every type of consumer. It could be the buyer is looking solely for a particular gel nail colour in which case there is a huge range to choose from or they could be new to this type of artificial nail in which case a full gel nail kit may be more appropriate.
There are genuinely hundreds of buying options giving consumers many options in their purchases. Sought after brands can be located as well as specific rare shades and discontinued lines. The breadth of choice on eBay means consumers with a range of difference preferences should have no trouble finding items which meet their specific budget.
The popularity of UV gel nails means the range of accessories and tools is also extensive so if a consumer has found a particular product that helps with their application process, chances are it will be purchasable online at a great value price or even in bulk if needed.
Conclusion
UV gel nails could not be more fashionable and this means demand for products is high and plenty of online sellers have listed their items on eBay to cash in on this demand. The variety of products available means users might find something they weren't expecting as well as the preferred product they're actually looking for.
Whether it's a new venture or something you regularly partake in, UV gel nail application is a process that, done correctly, can deliver fantastic results. All the necessary equipment to carry out the application from home can be located on eBay at great value prices, which means that even complete beginners can use the site to try them out for the first time.
UV gel nails are hard-wearing, look fantastic and stand the test of time. Buying the products required on eBay is very straightforward and often a more cost-effective move than buying the alternatives on the high street. All the products needed are available in one place too which is often not the case in the shops.