Scooters are comfortable low-cost vehicles that work well for urban commuting. As they are quite inexpensive, you can easily buy yourself one if you decide to make your life a bit more convenient and are not afraid to tackle the traffic. When purchasing a 50cc scooter, you should consider the scooter type, size, and engine to ensure you find the right one for your needs.
50cc Scooter Engines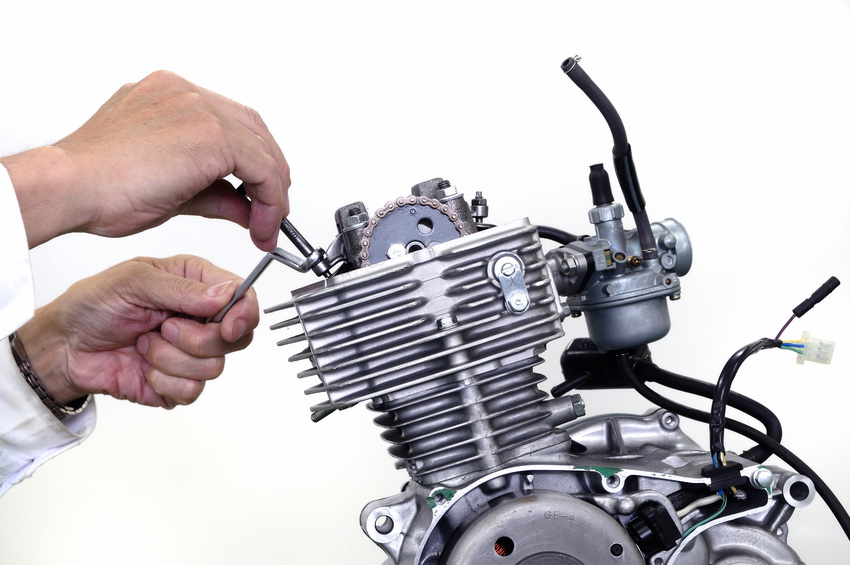 The term 50cc refers to the engine size of the scooter and is cubic centimetres. A 50cc scooter is an entry-level vehicle ideal for urban commuters who travel about five kilometres or thereabouts. The top speed of such a scooter is approximately 45 kilometres per hour. In the UK, you do not require a licence to drive a scooter with an engine capacity below 125cc. When selecting a 50cc scooter, you also need to decide whether the engine should be a four-stroke or two-stroke. Four-stroke engines have four movements for one stroke, while two-stroke engines have two. Two-stroke engines are becoming less popular because they are less efficient than their four-stroke counterparts are, although they generate a bit more power. Four-strokes require oil changes and are more fuel-efficient. Two-strokes are easier to maintain, while four-strokes last longer.
Scooter Types
For everyday driving, you probably require a basic scooter, such as a Vespa or Lambretta. However, you could also pick a sporty model with better brakes and suspension as well as reduced weight. If you drive around with lots of luggage, choose an executive scooter with improved weather protection and more luggage capacity. However, the latter could be a bit inconvenient in the town because larger models are quite heavy. High-wheel scooters look very old-school and provide great ride stability and quality, although their storage space under the seat is smaller.
Scooter Sizes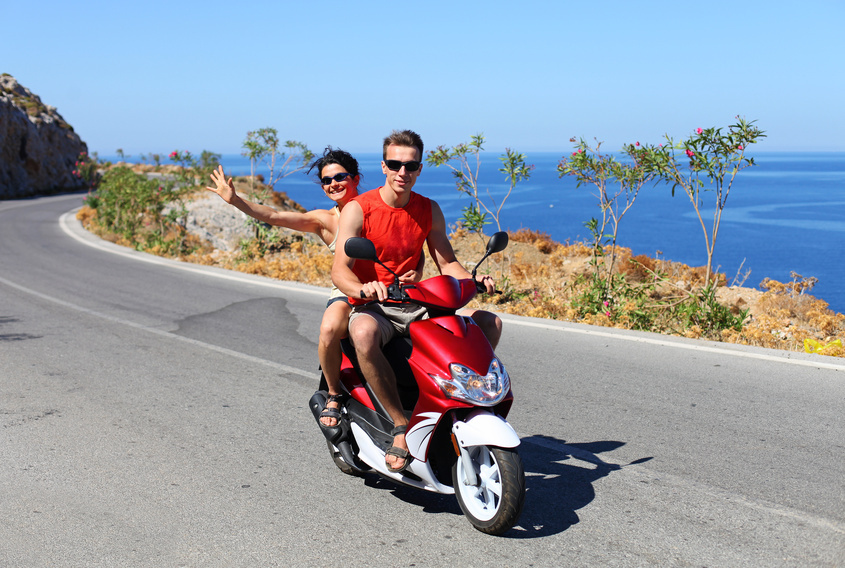 When picking a scooter, ensure that the size fits you. Quite a number of scooters have high seats that prove difficult to handle for shorter riders, while other scooters come with too compact seats that are problematic for tall riders who tend to hit their knees against the handlebars in corners. In terms of size, also check that the scooter has enough space underneath the seat to store your helmet. Quite often the under seat storage becomes full, as you keep your emergency wet-weather gear inside, so you may have to acquire a separate top box for other items.
Scooter Condition
When purchasing a used scooter, you should definitely check its condition. Its engine, brakes, and other significant parts should be working, although you can replace them as necessary. When inspecting the scooter, look for scratches and dents that give you a hint of how well the previous owner maintained the vehicle.