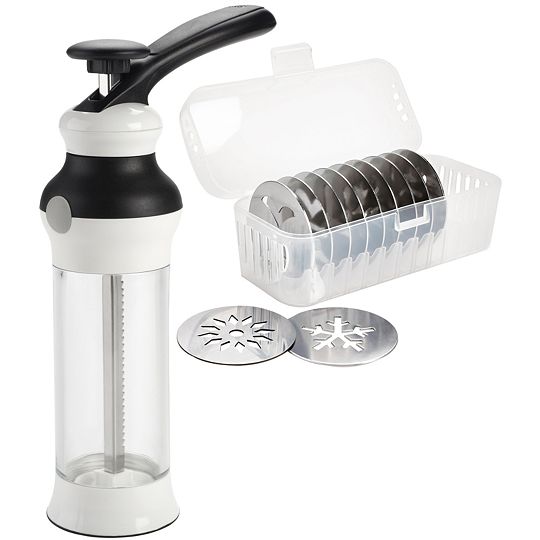 Buyers looking to purchase baking accessories may do so with a goal of either pursuing baking at home, perhaps as a hobby, or opening their own baking product business. Whatever the reason, there are several essential pieces of equipment that will suit anybody starting out with baking. With used accessories, there are extra considerations to make in order to ensure that products are safe and hygienic to use, and will not bring about any health or safety issues. This is of special importance to those looking to own their own business and sell products to the public or other small businesses.
Finding Used Baking Accessories
Baking accessories can be purchased either online or from high street brick and mortar stores. There are benefits to both methods; buying online, for example, means often cheaper products. However, one must wait for the product to be delivered before baking. By purchasing a baking accessory from a high street retailer, it is possible to have instant access to said product, though this often comes at an inflated price. Furthermore, with used baking accessories in mind, most stores cater for new items, thus being left with fewer options such as charity stores and car boot sales. Of course, these are fewer and far between as opposed to big brand retailers.
Popular Types of Used Baking Accessories
| | |
| --- | --- |
| Baking Trays and Tins | If making muffins or cupcakes, it is important to purchase baking trays. These are designed in various sizes and volumes, and the number required will depend upon the intended use or intended number of cakes to be baked. These trays are commonly composed of aluminium, or tinned or carbon steel, which are strong metals that can stand the constant exposure of high temperatures used in the baking process. Cake tins are needed for baking cakes; these generally have a base that can be released to easily remove a cake from its tin. Pay particular attention to the quality of these baking accessories if buying used. They are susceptible to damage from abrasive cleaning or overuse, which can include chipping away of protective linings or rust, depending on the type of material they are constructed from. This can affect the quality of the end product and increase the chance of baked goods sticking to the tray. |
| Kitchen Scales | Kitchen scales are useful in measuring ingredients for a recipe. Accurate measurements are important in a number of recipes that can be ruined by guessing ingredient quantities. If buying used scales, consider that the mechanisms used for weighing can often lose their calibration, sometimes permanently. Though all scales may need recalibrating from time to time, older or overused units can be worn and require constant recalibration after every use. |
| Electrical Appliances | Electrical appliances can make the baking process much easier by taking much of the manual labour out of certain tasks. Electric mixers are perfect for mixing cake batter or icing for cakes rather than strenuously using a hand mixer. Similarly, dough mixers, used for making bread or pizza dough, make the kneading process even easier. These products can be very expensive; thus buying used units is especially relevant here. If purchasing from a high street store, be primarily wary of frayed wires, missing attachments and rust. Similar considerations should be made for purchases online; however, insist on clear, high-resolution pictures before making a purchase in this manner. |
| Utensils and Miscellaneous | Utensils, such as rolling pins, are not always a good product to buy in used condition. Exposure to a variety of different foods can stain the item, or if made from plastic or wood, unseen particles of food can often become trapped in the product despite washing; thus it is unhygienic in most cases to buy used utensils. However, sometimes owned but not used items are sold, and these must be listed under used condition due to previous ownership. |
Postage and Packaging
It is, of course, possible to purchase used baking accessories on the high street, though it will mostly be limited to charity stores and other non-brand retail shops. If purchasing online, there are a few different options and methods for delivery.
On the eBay Marketplace
Postage on eBay for used products is no different to postage for any other, new item. Sellers have a number of options at their disposal for the delivery of items to winning bidders and buyers. They may choose the best option for themselves, though some options are more likely to attract bidders than others. The most simple and straightforward option is to send an item via Royal Mail post, though this will not suit all items, particularly larger ones. As size and weight increases, so too will the cost of postage. Therefore, items with a greater size or weight will likely come with a greater postage cost stipulated in the listing. Sellers can also post items via tracked special delivery, and with a signature requested on delivery if desired, though this is usually reserved for more expensive items. Generally, there is little point in tracking delivery on a cheap utensil. Alternatively, sellers trading in larger volumes may use their own courier service to send items out to buyers. This is usually due to the fact their large volume of trade means that small postage costs are insignificant to their business. This is of direct benefit. Finally, sellers may just not stipulate a postage cost at all, instead incorporating this into the final cost of an item. If a seller is local, there may be a free collection option too.
Other Online Retailers
Online stores stipulate their own delivery methods and conditions, and these will vary between companies. Many good online retailers offer the option to upgrade to an express or more secure delivery method that means faster receipt of goods or tracked delivery to reduce the incident of an item going missing, though this is an infrequent occurrence. If buying in bulk, some retailers offer discounts on postage for multiple items.
Before Using a Used Baking Accessory
It is advisable to ensure used baking accessories have undergone an intense cleaning before being used for baking. It will not necessarily be known what previous use the accessory has had. For utensils, food mixers and other instruments that will have had direct contact with food, these should be cleaned thoroughly prior to use. Any appliances should be checked over for loose or exposed wiring; in the event of finding such faults, do not use the product and consult the item listing to see whether the item was listed correctly. Essentially, a product with such faults should not have been sold for actual use in the first place, and rather should only have been made available for repair or spare parts. If faults are present in an item that has been received, buyers should return the item to the original vendor. In the case of purchases made on eBay, there are a number of options available to guide individuals in the process of returning items or claiming a "not as described" dispute.
Finding Used Baking Accessories on eBay
Online retailers such as eBay can often provide means to finding these used accessories cheaply. On eBay, all products are aptly categorised into groups according to item type. Used baking accessories can be found under the Cooking and Kitchen Fittings section, which is easily located via the eBay landing page. By navigating through Home & Garden and Furniture & Living, buyers will have access to a whole range of baking accessories. Upon reaching the aforementioned listings, use the eBay interface tools to choose from a range of product filters, including price, type of auction and new or used products. The latter option is particularly relevant in this case.
Conclusion
Used baking accessories can be bought easily, quickly and conveniently on the eBay marketplace. These items can often result in a saving compared to buying new products on the high street. However, there are certain considerations to make before confirming a purchase. Attention should be paid in looking for any potential defaults or wearing on a product. This might include damaged wiring, chipped protective material on baking trays and tins, food staining or general damage. Most of these issues can be avoided by product images that are clearly displayed in high resolution. The majority of good sellers will include such images on used product listings. In the event of receiving a faulty item, be aware of the potential dangers involved with some electrical goods in particular, and consider returning the item.