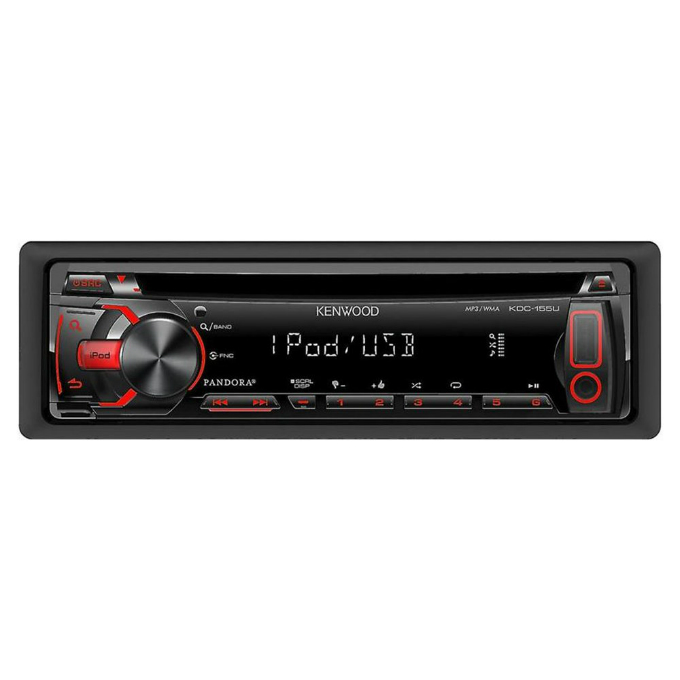 Some cars are so old that they only have a cassette tape player, while other cars only need a slight upgrade to have a more luxurious stereo head unit. Whether the stereo is being changed to offer a CD player, an auxiliary plug, or satellite radio, replacing the car stereo head unit is simple. Finding a nice car stereo, on the other hand, can be challenging, especially when working with a tight budget. While brick and mortar electronics and automotive stores offer plenty of nice, new stereo head units, they do not offer any used ones, at least not in most cases. Fortunately, plenty of retail websites like eBay sell car stereos in both new and used condition.
These days, consumers do not have to give up quality and features for affordability. They do, however, need to know a little about car stereo head units and their many available features in order to decide what they want and determine a proper budget based on their wants and needs.
What to Look for in a Car Stereo
Before shopping for a car stereo head unit, it is first important to decide what type of a head unit is needed. There are several things that should be considered when looking around, such as the set budget, the sound quality, the unit's display, and its ability to support technology like a cellular device or mp3 player.
Budget
Regardless of the features that are desired, one's personal budget for a stereo head unit ultimately determines what can be purchased. Used car stereo head units are vastly more affordable than brand new units, and this gives the buyer more freedom to choose what he or she likes, rather than worrying about the price. Regardless, a budget should be set before browsing the selection.
Compatibility
Besides budget, the other consideration that cannot be controlled is whether the stereo head unit is compatible with one's car. Cars have predetermined stereo space, and a new car stereo head unit needs to fit in that space. The size of the stereo head unit is determined by the DIN, which refers to the standard car stereo measurement. A single DIN unit measures about 2 inches by 7 inches, while double DIN units measure 4 inches by 7 inches.
Sound Quality
The whole purpose of a car stereo is to play sound, whether it is music, talk radio, or a hands-free phone call. When comparing stereo head units, there are several ways to determine sound quality, especially when it is not possible to test the sound in a store. First, the power capabilities of a head unit determine how loud the sound can be played. The power is measured in watts, indicated by a 'W' on packaging. The larger the number before the 'W', the more power a stereo has and, thus, better quality of sound.
Finding a stereo with high and low pass crossovers between 60 Hz and 100 Hz allows for better quality in sound, as well. A stereo head unit with a high number of parametric bands allows the user to alter the sound of a stereo to fit the music playing. For the more expensive head units, a feature called alignment can be found that produces sound quality that is as rich as its price.
Sound quality can also be improved by the speaker system. These systems are called two-way, three-way, and four-way speaker systems. The higher the number of speakers, the crisper and better the quality of the sound.
Technology Support
Because technology is constantly advancing, a large majority of purchases, including car stereo head units, become obsolete quickly. Investing in a unit with a USB port or auxiliary cable connection allows for both current and future technology, whether it is the newest smartphone or a future mp3 player, to be connected, and this ensures that the money put into the car's stereo head unit remains a smart purchase for years to come.
Having a USB port also gives the stereo head unit the ability to charge cellular devices and mp3 players without the user needing to spend more money on a cigarette lighter charger. Most cellular devices and mp3 players come with USB charging cables by default.
Other features support technology like GPS and satellite radio and allow external screens for watching movies in the back seat for children. The level of technology support that is needed depends on the buyer. Regardless of the level of user knowledge, buying a stereo head unit that provides flexibility in technology features is highly recommended.
Display
One of the most essential factors to consider is the display of the head unit. A user's preference for a few buttons, a round dial for volume, or being able to see the display when the sun hits the stereo is an important aspect when it comes to purchasing a car stereo head unit. Reading reviews about a stereo's performance is a possibility buyers may want to consider. Browsing through information about various used car stereo head units gives shoppers an advantage in their search.
Features
Many features can come with a car stereo head unit. From radios to CD players to GPS navigation systems, car stereos can be as basic or as technologically advanced as desired.
Stereo Feature

Description

AM/FM Radio

Most basic feature in car stereo head units

Many modern stereos offer 12 FM presets and six AM presets

Cassette Player

Older feature that is outdated for the most part

Auxiliary input for mp3 players sometimes comes in the form of a cassette tape with a cable

CD Player

Most common audio source besides the radio

Slowly being phased out as the standard car stereo in newer vehicles

Slowly being replaced by mp3 players for music

HD /Satellite Radio

HD picks up analogue AM/FM signals and digital FM signals with the HD radio channels

Satellite radio is a paid membership to access satellite broadcast radio

Satellite signal is lost in tunnels, under bridges, and underground

DVD /Blu-Ray Player

Popular for owners who want to play movies for the family

Three types of players: no screen, fold out, and static

No screen: video-out connection to external screen that can be placed on the roof, back of headrests, or elsewhere

Fold out screen: car stereo head unit folds outward to reveal screen for playing DVD or Blu-ray movies

Static screen: car stereo head unit is the screen and is limited in its size

Global Positioning System (GPS)

Screen that has navigation capabilities

Looks up directions from the car to destinations or searches for locations based on genre

Screen also acts as the radio and media player

Mp3 Player Connection

Allows for auxiliary connection with an mp3 player as an audio source

Some stereo head units come with the mp3 playing feature

Some units are only mp3 capable and require an installation below the head unit

Bluetooth

For using a cellular device hands-free while driving

Picks up phone calls and delivers them through the car's audio system

Requires a microphone feature for the driver to communicate back
Some units come with several of these features, while others offer just the basics. This gives stereo shoppers freedom of variety when browsing through possible choices. The right used car stereo head unit can be found fairly easily when buyers know exactly what they want.
Shopping for Used Car Stereo Head Units on eBay
The wide variety of used car stereo head units on eBay gives shoppers the ability to browse through the selection with specific features in mind. By inserting keywords like 'used GPS stereo head unit ' or 'used satellite radio head unit ' into eBay's search box on the eBay home page, you can find results that only contain relevant product listings. Budget-specific searches can also be run, thanks to eBay's search filters.
Researching the reputation of sellers on eBay before committing to a purchase is crucial when shopping for used items, especially used electronics. It is important to be able to trust the seller and the quality of his or her products, as this greatly increases the odds of satisfaction. Looking through the feedback left for the seller by previous buyers enables you to gain the information you need about a seller to purchase with confidence.
Conclusion
Whether a stereo is for playing beautiful music through the car speakers, listening to talk radio clearly on the commute to work, or engaging in hands-free phone conversations while driving, the perfect car stereo head unit can make it enjoyable. The quality of a stereo unit depends less on its new or used condition and more on characteristics like sound quality, display features, and technology capabilities. Different features are offered to buyers, from the most basic AM/FM radio to the most technologically advanced touchscreen system with GPS navigation and Bluetooth capabilities for cellular devices.
Searches for used stereo head units with specified features and budgetary limitations can be run on eBay by using its user-friendly and comprehensive search engine. It is also possible to check local classified ads and electronics resale shops if any are available nearby. With the purchase of a quality, affordable car stereo head unit, both the ears and the wallet can enjoy the crisp sound of beautiful music in the car.