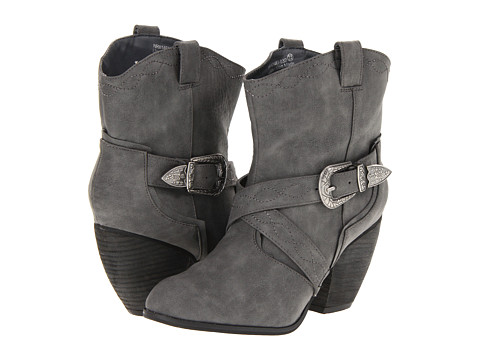 Cowboy boots are popular in several parts of the world, and are produced by a high number of manufacturers. A pair of new cowboy boots can be an expensive purchase, and buying used is an easy way for buyers to save money. It is important to find boots that fit well and are comfortable to wear, and many pre-owned items are available that are in very good condition. Cowboy boots are produced in a number of styles, and can be made from many different materials, including animal skins and synthetic products. Consider the design and fit of the cowboy boots before making a purchase, and look for quality items that can provide many years of use.
Cowboy boots are available from shoe and clothing stores, western wear retailers, and online sellers like those on eBay. Shop around to find the best prices on used boots, and consider the following tips while shopping to find items that can provide comfort and style at affordable prices.
Choosing Used Cowboy Boots
There are several things to keep in mind while shopping for used cowboy boots, including the amount of wear they show, their style, and materials. Begin by examining the boots to determine their condition.
Inspect Used Boots
Like all footwear, cowboy boots conform to wearers' feet over time. Boots that have shaped themselves to another person's foot can be uncomfortable, and may even cause injury over time. Once a boot has been previously broken in, it will not properly conform to the foot of a new wearer, regardless of how long it is worn. To avoid possible complications with used boots, look for pairs that are in the newest condition possible.
Inspect the soles of the boots first. Soles that are worn down or show heavy scuff marks have been worn extensively, and are likely to be overused. If the soles appear to be in reasonable condition, take a look at the insole. Like the bottom sole, this should appear as new as possible. Distinct footprints on the insole mean the boots have developed to the unique contours of the previous wearer's foot. In some cases, it may be difficult to view the insole due to the length of the boot's shaft. In this case, try the boot on. It should be obvious if the boot is broken in or not, though it can also be useful to try on a few factory-new pairs first to get a feel for them. Contrast the comfort and feel of a new pair with used boots to determine the condition of the insole.
Buying Online
Inspecting used boots when buying online can be difficult. Whenever possible, look for sellers that provide clear photos of all sides of a boot, as well as its sole and insole. Look for descriptions of the boots, as well. In some cases, a seller may provide a useful account of how a pair of boots has been used. For example, they may have only been worn a few times on special occasions.
Materials
Cowboy boots are produced from a high number of materials. Very inexpensive boots are made from vinyl, though nearly all authentic cowboy boots are produced from some type of animal skin or hide. The materials in a boot affect its visual appeal and price, as well as its durability and maintenance options. The following list describes some popular material choices for cowboy boots.
Cowhide Leather
Cowhide leather is a standard material for cowboy boots. Durable and visually appealing, leather also breathes well and can help keep feet dry. This is an ideal material choice for workers, and some cowboy boots are designed specifically for doing outdoor work like construction. Cowhide leather is also one of the least expensive options for cowboy boots.
Snakeskin
Boots made from snakeskin can vary widely in terms of their colour and patterning, depending on the type of snake used. The most popular snakeskin boots are made from pythons and rattlesnakes. Snakeskin boots can be either belly-cut or back-cut. This refers to which part of the animal's scales are featured prominently on the boot. On belly-cut boots, the snake is cut along its belly, and the small scales on its back are the ones used for the front of the boot. Conversely, Back-cut boots feature the larger, belly scales of the animal on their front.
Crocodile
Cowboy boots made from crocodile hide or alligator hide are ideal for dress boots, as they have naturally deep colours and high gloss. Due to the nature of this material and the thin points between the tiles, alligator and crocodile boots must be well-maintained.
Ostrich
Ostrich boots are some of the most desirable, and also some of the most expensive available. There are three primary types of ostrich hide that can be used for boots: smooth, partial quill, and full quill. Smooth ostrich skin creates an even surface similar to cowhide leather. Partial quill has bumpy parts, and full quill has bumps across its entire surface.
Find a Great Fit
Cowboy boots are meant to fit snugly around a wearer's foot. This means that even little changes in the shape and size of the boot can have a large effect on its comfort. Keep in mind that cowboy boots are not particularly flexible, so the fit a wearer feels when the boot is first tried on is very close to how it will feel even after several months of wear. They are likely to loosen up a bit, however, so a snug fit around the sides may be acceptable, though keep in mind that used cowboy boots may have already stretched a little. Although finding the perfect fit for a pair of cowboy boots can be more difficult than it is with other types of footwear, the extra effort will reap rewards with a pair of boots that feels completely natural.
Toe Room
As a general rule, look for boots that have at least a thumb's width between the end of the wearer's toes and the tip of the boot. However, keep in mind that many cowboy boots are designed with a pointed tip, and contact with the wearer's toes in these items can be expected. First-time buyers may wish to stick to a pair with a rounded toe that assures comfort, while experienced wearers can shop for more unique designs. In all cases, it is important to choose products that will be comfortable to wear.
Sizes
Many cowboy boots are produced in the United States. These boots are different in size than those produced in the UK. The following table provides a size comparison for the UK with the US and Europe.
| UK Size | US Size | European Size |
| --- | --- | --- |
| 6 | 6 1/2 | 39 1/2 |
| 7 | 7 1/2 | 41 |
| 8 | 8 1/2 | 42 |
| 9 | 9 1/2 | 43 |
| 10 | 10 1/2 | 44 1/2 |
| 11 | 11 1/2 | 46 |
| 12 | 12 1/2 | 47 |
| 13 | 13 1/2 | 48 |
| 14 | 14 1/2 | 50 |
| 15 | 15 1/2 | 51 |
Many buyers find that they can recognise a great-fitting pair of boots the moment they try them on. If there are any doubts about a pair, move on and try another. Shop around until boots are found that feel immediately snug and comfortable.
How to Buy Used Cowboy Boots on eBay
All types of used cowboy boots are available on eBay. An easy way to find these items is to search using keywords. For example, to find a pair of used leather cowboy boots, simply type "used leather cowboy boots" into the search field on the homepage. Search results can be narrowed by introducing new keywords, or by using the category options on each page. For example, look for a link that will show only men's used cowboy boots.
Read item listings closely to ensure a positive buying experience. Be clear on the price of the item, and include shipping charges into your estimate of the total cost. Determine which payment methods are accepted by the seller, and be prepared to pay for your purchase as soon as possible. Inspect all listings for used boots to determine their condition. Check available photographs, and compare them with the seller's description of the items. If you would like additional images or information, contact the seller.
Seller profiles can be reviewed to find reliable eBay users. Look for a seller's positive feedback rating and number of completed transactions in an item listing, and click on the user's name for additional information. Full profiles contain comments left by previous buyers, as well as average ratings of a seller's performance. Once you have received your boots, return to eBay to leave feedback about your experience. Many sellers operate like retail stores, and should be contacted about resolution to any problems that arise during the transaction. Be sure to communicate with a seller before leaving negative feedback.
Conclusion
Used cowboy boots are an inexpensive way to obtain attractive, quality footwear. They are designed in a broad range of colours, styles, and materials. The first step in choosing a pair of cowboy boots is determining the amount of wear they have received. Inspect the sole and insole of a boot, and try wearing it when possible. Boots that have conformed to the previous wearer's foot are likely to be uncomfortable and possibly injurious over long periods of time. Consider the many types of materials available, including leather, snakeskin, and crocodile, and choose boots that fit comfortably. Items should fit snugly and not apply unnecessary pressure to the toes.
Cowboy boots can be purchased from department stores, shoe and clothing retailers, and western wear shops. They are also available from online sellers like the ones on eBay. Shop around to find the best prices and products available. With a bit of patience, buyers can find used cowboy boots that can provide many years of stylish and comfortable wear.