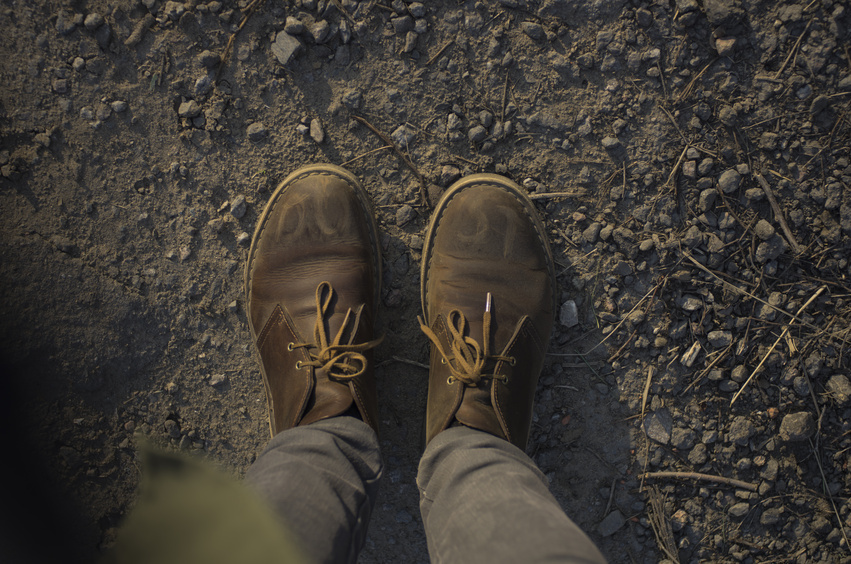 Desert boots serve two functions. The boots add a utilitarian, casual, and stylish look to any outfit, and they are sturdy and comfortable enough to be functional footwear when life requires it. Purchasing used desert boots saves money, and ensures you can get a brand-name pair of boots for a lower price. Check into boot brands and styles before you zero in on the right pair of desert boots for you.
Choose a Brand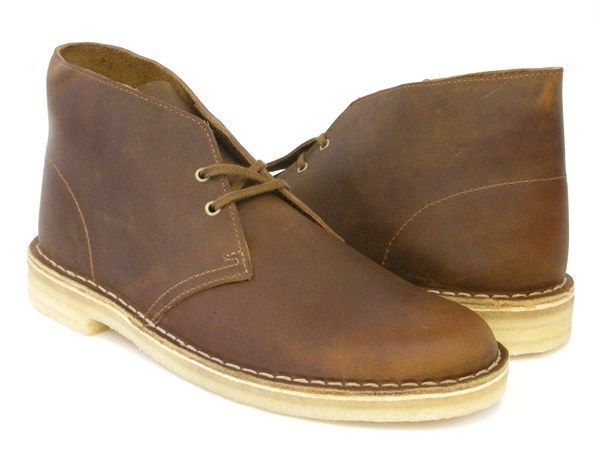 Men's desert boots come in many stylish brands, including Hush Puppies, Clarks, Timberland, and Maverick. Boot brands vary depending on the style. Some boots, such as Timberlands, offer necessary support for men and women, and double as work boots or hiking boots. Some boots look chic but may not offer as much support, such as boots with flat, thin soles. Some women's desert boots to look for include Clarks, Chelsea boots, Primark ankle boots, and colourful and casual Roamers or Zara boots. Determine what garments you plan wear your boots with to effectively zero in on the right desert boot brand.
Select a Style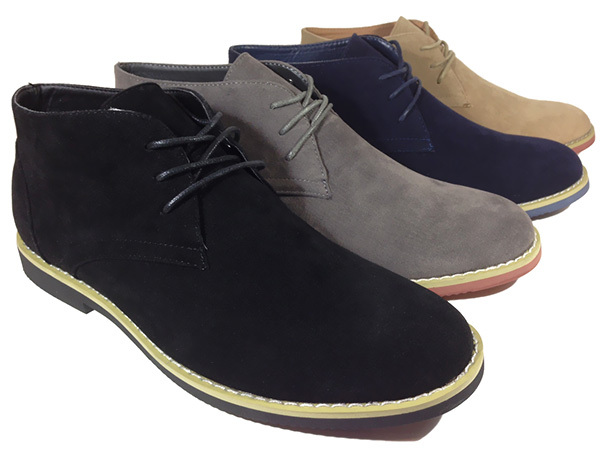 Also called chukka boots, desert boots come in several noteworthy styles. Most desert boots are suede, and they come in many colours including navy, tan, black, and grey. There are lace-up and slip-on styles, and some canvas desert boot styles. Many desert boots have thicker soles than others, and some offer extra lining or additional padding if you require more support in boots. Choose men's military-style desert boots or women's dressy leather desert boots. Some women's boots have heels or hidden wedges, which add flair to desert boots. Canvas boots are lightweight and easy to care for, but suede and leather boots have a more polished look. Men's boots are often plain, but many women's boots feature embellishments like buckles, faux fur around the ankles, or embroidered designs. Boots come in square toe and round toe styles for men and women.
Buying Used Desert Boots
There are a few things to keep in mind while you are browsing used desert boots. Look at photographs of the shoes and determine how much wear the boots have on them. Are there any permanent scuffs or marks? Unless you can buff the boots yourself, you may not want to purchase a pair that looks worn out. Look for boots with light wear that come with their original laces and in the original box, if it is available. Make sure the used boots are your size, and account for any size variations from brand to brand. If possible, opt for a brand you are familiar with so you know how the desert boots will fit you. Look at the soles of the shoes for uneven wear, which could be uncomfortable, and find out how often the previous owner wore them. Compare the prices so you know you are getting a great deal on used boots.