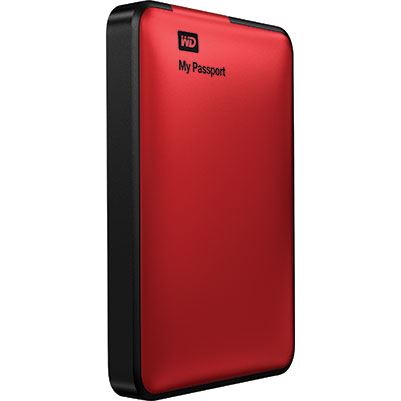 In the new age of technology, leaving content on a computer without backing it up can pose major problems. In addition to slowing down the computer, buyers run the risk of losing important files in the event of a hard drive failure. With the internet continually exposing users to potential security threats, such as viruses and spyware, the security of the computer has becoming increasingly compromised even with security measures, such as firewalls and antivirus programmes.
External hard disk drives are separate from the main computer component. When connected via an interface cable, the external hard drive communicates with the computer so that data can be transferred. In addition to allowing for the storage of important information and multimedia, external hard drives decrease the the risk of corruption and file loss. These devices come in a wide array of sizes, capacities, and speeds. When purchasing used external hard disk drives at marketplaces such as eBay, buyers should consider the two basic types, familiarise themselves with the advantages that they offer, and keep in mind the different factors that help them to make the right purchasing decision.
Types of External Hard Disk Drive
There are two main types of external hard disk drive: hard disk drive (HDD) and solid-state drive (SSD). When searching for the most appropriate device, buyers should consider what type of information they plan to transfer, as well as their budget.
Hard Disk Drive
Hard disk drives are the most popular type of drive. They are also more affordable. Although they do not operate at the high speeds of their solid-state counterpart, they are often preferred because of their ability to store large amounts of information.
Solid-State Drive
Solid-state drives are more expensive than their hard disk drive counterparts and do not offer nearly as much storage capacity. However, these devices allow for the transfer of information at a much quicker rate. Unlike hard disk drives, solid-state drives do not have any moving parts, making them more resistant to shock and vibration and less likely to incur damage. Instead of spinning disks, the SSD has flash memory chips. These drives are ideal for frequent business travellers who tend to take their work with them.
Advantages of External Hard Disk Drives
External hard disk drives present many advantages to their users. In addition to allowing for the backup and increased storage of information, these devices are portable and user-friendly.
Storage for External Hard Disk Drives
External hard disk drives allow users to store information such as sensitive documents, large music files, and images separate from the main internal hard drive. This prevents data from becoming compromised or corrupted. They also allow for additional hard drive space, which can otherwise become easily impacted with multimedia files. This is ideal for older computer models that have less disk space than newer models.
External Hard Disk Drives as a Backup
In addition to storing information, external hard disk drives are a convenient way to backup important files. Some operating systems such as Windows 7 and Mac OS X include software for backing up the entire computer to an external disk. However, buyers are able to purchase numerous backup software packages from various third-party vendors. Buyers may also choose to drag and drop individual files from their computer to the external hard disk drive.
Portability of External Hard Disk Drives
Although all external hard disk drives are relatively portable, some are designed to be moved more easily than others. These devices are powered through the USB port on the computer. This allows the drive to be used easily for a number of computers. When plugged into compatible computers, the computer can access files stored on the device. Stored files on the external hard drive can be transferred easily to the computer. Portable drives tend to be more expensive for a smaller capacity. In addition, they often function at slower speeds, making them more sturdy and less likely to obtain damage from bumps.
Ease of Use for External Hard Disk Drives
External hard disk drives are relatively easy to use, especially in comparison to similar devices. The drive generally requires no hardware or software installation, making it ideal for people who are unfamiliar with computer hardware. Users must simply plug the drive into their computer through a USB, FireWire, or eSATA port. Some external hard disk drives may require an additional power adapter in order to function.
Factors to Consider when Buying Used External Hard Disk Drives
There are many aspects to consider when purchasing used external hard disk drives. The amount of storage space as well as the portability, security, speed, networkability, and interface of the device should be taken into account.
Storage Capacity of Used External Hard Disk Drives
Buyers should first consider how much extra space they want. As technology continues to improve, the capacity of external hard drives tends to increase as well. Used products do not generally offer the same storage space as newer drives. However, many people find that used drives more than meet their storage needs.
Buyers whose files are mainly word processing documents and spreadsheets may prefer a small external hard disk drive with a capacity of less than 100 GB, while those who have an extensive audio or video collection may benefit from a larger capacity drive of 1TB.
Security of Used External Hard Disk Drives
When buying a used external hard disk drive, buyers should consider the security features offered by the device. Some drives merely act as storage boxes, while others provide security measures such as automatic backup and file retrieval. Greater security generally translates to greater costs. However, spending the extra money on a drive can save buyers from spending much more at a later date when having to pay a company to retrieve their lost files. In addition, there is no guarantee that the lost files can be retrieved.
Many used external hard disk drives have shock absorbing, rugged enclosures to protect the drive in case it is dropped. These enclosures are generally made of rubber. If buying a used item, check the external casing for signs of excessive wear.
Speed of Used External Hard Disk Drives
Buyers should consider how long it takes for the used external hard disk drive to read and write files. eSATA devices download at quicker rates than USB 2.0. However, these drives typically require an external power source, making them less desirable for those who simply transfer word processing files. On the other hand, buyers who plan to transfer large files on a regular basis may find that an eSATA device better meets their demands. Most external hard disk drives spin at 5,400 rpm and 7,200 rpm.
Networkability of Used External Hard Disk Drives
Buyers searching for a used external hard disk drive for their own personal files should stick to a simple device. However, if planning to use the drive for business operations or for multiple computers, it is a good idea to get a network-attached storage device (NAS). In addition to their greater capacity, NAS drives can backup more than one computer automatically while allowing them to access the same files.
Interface for Used External Hard Disk Drives
When searching for an external hard disk drive, buyers should consider the type of interface offered by the device. Most drives have various combinations of ports, including USB 2.0, USB 3.0, FireWire 400, FireWire 800, and eSATA. These ports allow them to connect to compatible computers. FireWire drives are beginning to become used less frequently, while Thunderbolt is also available. For greater versatility, buyers should invest in a triple or quadruple interface hard drive, as this allows them to connect to any computer.
Buying Used External Hard Disk Drives on eBay
Buyers should start their search on the eBay home page then type in any related keywords into the search box. If you do not exactly know what kind of used external hard disk drive you require, you can start with a general search, such as "used external hard disk drive" and then get inspiration from the list of related searches you are offered once you receive the initial results. All of the results can be sorted by price in order to find the items that fit your budget. Buyers can also use eBay's advanced search feature to narrow results by price or used condition.
Buyers should read the description of the drive and look at all available photos for signs of wear and tear. These imperfections may deter the buyer from making a purchase. If there is any doubt, buyers can ask the seller for more information or more photos.
Conclusion
Used external hard drives are invaluable devices, allowing users to store and backup important information on their computer. When searching for a used drive, buyers should consider the type of device that they want and the amount of storage space they require: external hard drives are available with various storage capacities. While larger capacity devices are ideal for those storing music and video files, smaller capacity devices are cheaper and better for storing text documents.
Buyers should also keep in mind the portability of the device. Most items simply plug into the computer's USB port. In addition, some types travel more easily than others without incurring damage. There is a wide variety of external hard disk drives available on eBay to fit the needs and budget of any shopper. For greater affordability, eBay sells used external hard disk drives, many of which can be found in a like new condition.