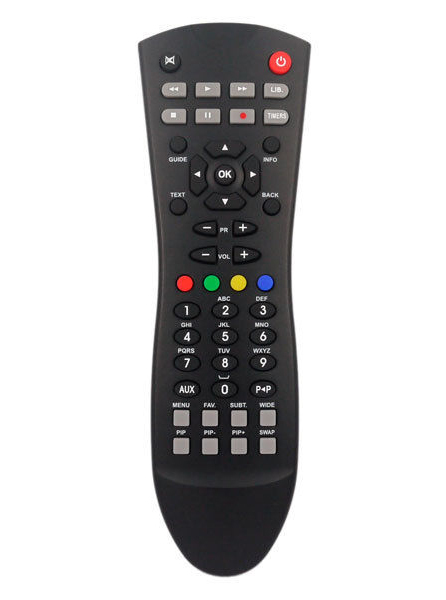 Freeview has already overturned old fashioned broadcasting by bringing high definition digital television into the home. Most HD screens now come with inbuilt receivers and, for those with sets from previous generations, Freeview boxes can be bought separately at negligible prices. The digital broadcasting world is on a steep incline, which necessitates a look into the future of Freeview before choosing used accessories for it. Standard definition receivers offer the most affordable way to benefit from new programming, but as technology advances, smart functions will become a necessary inclusion for those who hope enjoy the evolved Freeview service of the future. When making product decisions relative to rapidly changing industries such as the HD digital television market, giving due consideration to the features that are expected to emerge helps cinemaphiles to choose used accessories that have more longevity.
Making Used Freeview Accessories Last
Gadgetry fans who enjoy being poised on the cusp of technological advances will want to take advantage of Freeview's latest specifications. Broadband connection has become a core feature of Freeview HD receivers due to the demand for more versatile programming. Programme guides are available online and accessible via connected television sets. At the same time, Sky+ and YouView broaden viewing possibilities through live streaming. Three dimensional viewing is already possible through Blu-ray players but it will eventually become a broadcasting standard.
| | | |
| --- | --- | --- |
| Feature | Long Term Investment Option | Budget-Friendly Option |
| The highest possible resolution available on television screens today comes through 4k Ultra High Definition television at a resolution of 2160p. Digital broadcasting is still dominated by full HD but Ultra HD-compatible components offer peak longevity, as they are on the cusp of Freeview evolution. | Large 55 to 84 inch UHD plasma televisions are currently available. Smaller UHD models are not available. UHD compatible PVRs with HDMI inputs will support UHD broadcasting as well as today's emergent high frame rate 4k filming techniques, which have become a common feature in films. Large screen fans can rearrange their living rooms according to the shorter viewing distances enabled by UHD's improved resolution. | Standard definition digital screens are the most affordable Freeview SD-compatible televisions. Wide screen aspect ratios ensure image integrity. |
| 3D Blu-Ray | Glasses-free 3D is expected to dominate the market, making 4k flat and curved screened televisions the components of choice. 3D-enabled Blu-ray players with inbuilt PVR and Freeview capacities cover all high resolution features in a single component. Blu-ray players require 4k upscalers and a minimum of 50 GB storage space to manage larger files. PVRs with UHDTV recording and playback capacity are available with storage space of between one and two terabytes to suit the larger files required for three dimensional viewing. | Screens with a refresh rate of 120 HZ offer the most affordable 3D option on a budget. |
| Limited on-demand YouView programming service delivered via a set top box. | High speed broadband connections ensure that YouView channels present themselves in high definition. YouView set top boxes are easily attached to Freeview systems, leaving technophobes without the complications of comprehensive hardware installations. | Standard Freeview set top boxes with internet connectivity allow television-based web streaming and networking. |
| Dolby Digital 5.1 surround sound. | Audiophile viewers can set up a 7.1 channel system to support media with discrete 6.1 surround sound, which is supported by other media such as blu-ray. PVRs require digital audio RCA sockets with optical digital output cables to handle discrete surround sound viewing. Six satellite speakers and up to two subwoofers will deliver Dolby Digital 5.1. Freeview HD receivers or PVRs will be required. | Basic 2.1 stereo systems with subwoofers generate better audio than sound bars do. The addition of two extra satellites and a centre speaker allows Dolby Pro Logic encoding to mimic surround sound through standard stereo channels. |
Finding Revolutionary Technology at Second-Hand Prices
The premium features that prepare Freeview accessories for future upgrades usually come at a high price. Price-skimming strategies are used by manufacturers to exploit the high demand for new features that are not yet widely available through alternative brands. The most affordable way to achieve a future-ready set of Freeview accessories is by hunting them down on recommerce sites. There are several ways to unearth new accessories with second hand prices.
| | |
| --- | --- |
| Manufacturer refurbished | This technology may technically fall under the used label, but it has been professionally restored and has often never been used. Items sold under this category are often new to the market, with some products still stored in their original boxes. |
| Seller refurbished | These items are not always brand new but careful hunting may expose accessories with advanced features. Choose sellers who specialise in the audio-vision niche, as their restoration skills are more likely to generate expert results. |
| New Other | These items have not been used and have thus not been subject to wear and tear. New accessories come with lighter prices because they have slight defects or are no longer in their original packaging. |
| Gently Used | Accessories bearing acronyms such as MIB (mint in box), EUC (excellent used condition), and GU (gently used) are not always new introductions to the market, but shopping according to these labels is more likely to generate listings dotted with new features. |
Becoming Freeview-Compliant on a Second Hand Budget
While standard definition Freeview requires little more than a wide screen television, those who want to make their home entertainment systems HD-compliant will need to invest in a high definition television.
| | |
| --- | --- |
| Consider room size and seating positions. | The distance between the screen and the seating position determines the most practical size for a television. A 32 inch set is ideal for a distance of eight feet. Today's 53 inch screens cannot be viewed from less than three metres without pixilation. |
| Inputs | Inputs should enable the connection of digital memory cards, cameras, and portable media players. |
| Smart Apps | Televisions with internet connections require interactive software that allows online and desktop navigation with a remote. |
| Image Quality | Top spectrum screens feature the highest possible number of vertical pixels. Look for between 720p and 1080p with high frame rates above 24 frames per second. |
| Display | Plasma generates high contrast with true black and rapid refresh rates. Wide viewing angles are possible without losing image quality. These features make plasma a good choice for digital viewing. LCD sets have anti-glare features that optimise image quality in bright conditions. LED sets are backlit, resulting in power efficiency and improved contrast. Colour saturation is less than ideal. |
| OLED | Curved screens eliminate lighting problems to improve image quality. The curvature optimises high resolution viewing. Contrast is improved by deep blacks. |
Choosing Used PVRs
Freeview is easily obtained through televisions with inbuilt receivers or through the simple purchase of a freestanding box. PVRs with smart features offer Freeview with a range of extra bells and whistles that can enhance a home entertainment system drastically.
| | |
| --- | --- |
| Storage | Standard PVRs have 500 GB of storage space but new generation models offer a terabyte or more. Large internal storage capacity will support future image enhancements that will cause ballooning file sizes. Alternatively, USB storage allows future increases in storage space when required. |
| Blu-ray drives | Incorporated Blu-ray drives allow high definition DVD viewing. Those with 2D-to-3D conversion capacity and 3D-Ready profiles require more internal storage space and HDMI v1.4 outputs. |
| Wi-Fi adaptors or Ethernet cables | Ethernet connections allow reliable broadband connections. Wi-Fi is less commonly built into PVRs but can be added to recorders that have USB dongles. |
| Two tuners | Two tuners allow viewers to record two different channels at once or record one channel while watching another. |
| Web-enabled portal | This feature allows access to online content viewing such as YouTube and BBC iPlayer. |
How to Buy Used Freeview Accessories on eBay
eBay's search function on the home page leads to Freeview listings that allow users to shop according to both high and standard definition accessories. Searches can be restricted to used accessories by checking the new Other, Manufacturer refurbished, Seller refurbished, and Used links under the Condition title. Along the top of the page are links to related products such as High definition recorders, YouView boxes and PVRs. Maximum resolutions of 1080p offer the best refresh rate for improved resolution, while those with 1080i offer a budget-friendly option. Search by seller type by clicking the More refinements option and selecting between business and private sellers.
Conclusion
Second hand technology is often available from legitimate sources at up to 70 per cent of the original price attached to brand new components. When newly-developed technology is first released, it is often priced restrictively due to lack of competition. It is only when competing products emerge that prices begin to reach affordable levels. For this reason, those who wish to build a top-notch Freeview-based entertainment system are better able to satisfy their high-tech needs through recommerce sites. The refurbished market is particularly buoyant, allowing viewers to obtain mint condition accessories that are not cost-prohibitive.