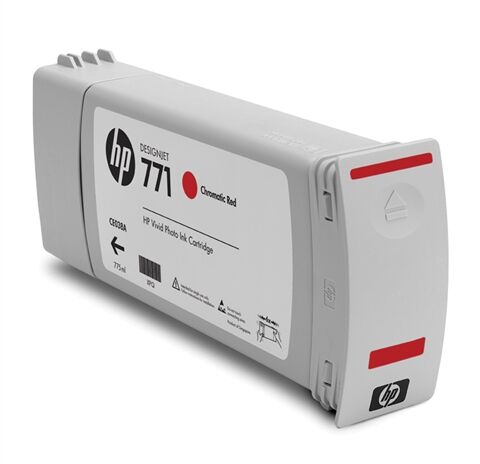 Ink cartridges contain the ink until it is deposited onto paper during the printing process. This disposable component can be expensive, especially when printing high volumes of text and graphics. In order to save money, buying used ink cartridges has become a popular alternative. In addition to price, buying used items is a great way to help the environment. Empty ink cartridges are often thrown away and sent to landfills. These components are not biodegradable and may still contain harmful chemicals.
Ink cartridges vary by type, price, and compatibility. The type of printer owned ultimately influences the type of ink cartridges that can be used. When purchasing used ink cartridges, buyers should familiarise themselves with the various types, understand the factors to consider when purchasing these printer parts, and learn about the different ink cartridge colours. Ink cartridges can be bought from stationery shops, department stores, and online at retailers such as eBay.
Types of Ink Cartridge
There are three types of ink cartridge available for an inkjet printer. These include original equipment manufacturer (OEM) cartridges, compatible cartridges, and remanufactured or refurbished cartridges. When purchasing used ink cartridges, buyers should consider printer compatibility. Some printers accept all three ink cartridge types, while others may accept only one or two. Therefore, it is important to check the printer's model number before making a purchase.
Original Equipment Manufacturer Ink Cartridges
Many printer manufacturers make ink cartridges designed specifically for use with their devices. These ink cartridges, known as OEM cartridges, are often preferred to other types as they have the lowest failure rates and are thought to yield better quality prints because their manufacturer is more familiar with the printer needs. On the down side, since the ink cartridge is named brand, these tend to be more expensive than other types.
Compatible Ink Cartridges
Compatible ink cartridges are less expensive than their OEM counterparts. These cartridges are best described as a generic as they are made by third-party companies. Some compatible ink cartridges are specifically made for a certain model of printer, while others work with a wide array of models. It is important to note that some printer models are not designed for use with compatible ink cartridges because some OEMs patent their cartridge design.
Remanufactured or Refurbished Ink Cartridges
Remanufactured or refurbished ink cartridges are those that have been recycled, repaired if necessary, and refilled with the proper ink, allowing for reuse. Buyers may choose to refill their own empty cartridges or purchase remanufactured or refurbished models from well known manufacturers such as HP, Canon, and Lexmark. Purchasing these ink cartridges is the most cost effective option, although quality tends to vary.
Factors to Consider when Buying Used Ink Cartridges
When buying used ink cartridges, there are many factors to consider, including the location of the printheads, buying in bulk, and how to care for the ink cartridges. Bearing these factors in mind can help buyers to choose the best quality and most compatible cartridge for their printing needs.
Printheads for Ink Cartridges
The printhead is a small chip that operates the printing action. It takes ink droplets from the cartridge and places them at precise points on the paper. Printheads force ink out in one of two ways: heat or vibration. Thermal printheads vapourise the ink, while vibrating printheads force ink out with movement. This component may be an integrated part of the printer or may be part of the ink cartridge. Many manufacturers have begun to include printheads as part of the ink cartridge so that it receives frequent replacement. As one of the most heavily used parts in the printer, preserving high print quality is important.
Printheads on printer cartridges are controlled by a small circuit board that can be found on the side of the cartridge. If touched, printheads can be damaged easily. Therefore, buyers should exercise extreme precaution when installing ink cartridges as printheads are difficult to replace. In order to preserve their life span, buyers should clean the printhead periodically with a cotton bud and alcohol or hot water. Alternatively, some computers have a programme that allows self-cleaning of the printhead.
Buying Ink Cartridges in Bulk
In order to save money, many people buy ink cartridges in bulk. Although cost effective, if not properly stored or used in a timely manner, the cartridge's ability to function properly may become compromised.
Caring for Ink Cartridges
When caring for ink cartridges, buyers should ensure that the products remain in their original packaging and out of direct sunlight until ready for use. It is also important not to remove the protective tape from cartridges until installation. In general, ink cartridges tend to last 12 to 24 months before the ink dries out. It is important to change ink cartridges before they dry out or to fix the dry, clogged nozzle by cleaning the printhead. Buyers should also avoid using their printer when the ink cartridge is dry as this can cause the print nozzles to become clogged or the heating elements to burn out. For the optimum performance, buyers should use their ink cartridges at room temperature.
Ink Cartridge Colours
There are two types of printers: black and white, and colour. Colour printers use a combination of three colours in addition to black. These are cyan, or blue; magenta, or red; and yellow. Together, these colours can be combined in different ways to form hundreds of colour variations. The lettering CMYK is used to indicate colour printers.
Ink Cartridges for Colour Printers
Before buying a colour printer, buyers should consider the type of ink cartridge it uses. Some printers are made up of several ink cartridges, one for each of the four colours, allowing buyers to replace each ink cartridge separately as it runs out. Other ink cartridges incorporate all four colours into a single unit. So, when one colour runs out buyers must replace the entire ink cartridge even if the other colour compartments still contain ink. A third type of cartridge contains two separate compartments: one for the three colours and a separate one for the black ink. These are known as tri-colour ink cartridges and are ideal for buyers who print a lot of text, but not many colour images or documents.
To create high quality prints, some advanced models of printer use up to eight different colours. The more colour cartridges included, the deeper and richer the colours are when printed out. As the ink begins to run low, the pages begin to change their tint.
Buying Used Ink Cartridges on eBay
To begin shopping for used ink cartridges, buyers should visit the eBay home page. For all related item listings, type "used ink cartridges" into the search field at the top of the page. You are free to browse all of the results or to narrow listings by price and condition. Search terms can also be used to find specific items. For example, to see listings for used HP ink cartridges, type "used HP ink cartridges" into the search field. Check eBay's customer support pages for additional information on searching with keywords.
Shopping with Confidence
Read item listings for used ink cartridges carefully before making a purchase. Buyers should check the price of the item, as well its delivery costs. Buyers should also examine any available photos carefully. If additional images or information is desired, buyers should ask the seller. Sellers are usually happy to provide more information to promote a positive transaction.
Seller Feedback Ratings
Check a seller's feedback rating before purchasing a used ink cartridge. Ratings are determined by information provided from other buyers within the past 12 months. This information, along with the number of transactions a seller has completed, can offer an insight into the level of service a seller provides. On receiving a used ink cartridge, buyers are free to leave feedback for the seller. This can help good sellers to find new customers and is an excellent way to promote the services of the best eBayers. You have the option to save the seller so that it is easy to find him or her again in the future when you need to buy another replacement used ink cartridge.
Conclusion
Buying used products is a great way to get high quality products at a fraction of the retail price. Buyers looking to save money on printer ink should consider purchasing used ink cartridges on eBay. In addition to their cost effectiveness, used ink cartridges are environmentally friendly. When searching for used ink cartridges, buyers should consider the type of printer they own. They should familiarise themselves with the printer model number to ensure that the cartridge is compatible.
In addition to the printer type, buyers should bear in mind the different types of ink cartridges available. For the best quality, buyers should invest in an OEM cartridge. Compatible and remanufactured ink cartridges are also available and can be an even more cost effective solution. As with any used product, buyers should always look for signs of wear and tear before purchasing the item. With so many used ink cartridges to choose from, eBay can help computer users to find the perfect unit for their printing needs.