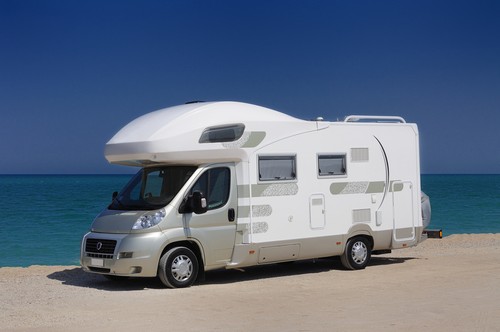 The romance of the open road is a powerful lure and for the enthusiast, there is nothing so frustrating as a motorhome or campervan that is in need of repair. As these vehicles are essentially houses on wheels, there is so much that can go wrong beyond the normal mechanical wear and tear that affects all road users. At the same time, being a house on wheels, a motorhome can be the focus of all kinds of do-it-yourself projects that mirror life at home. For that reason, the owner of a used model might nevertheless be looking for new parts.
Without getting into a philosophical discussion about what is, and is not, a mechanical part, it seems sensible to settle on a distinction between parts that are needed for keeping the vehicle roadworthy, and those that are needed to keep it habitable. Accordingly, the researching the products according to mechanical and furnishing subject matters can help those searching for used motorhome and campervan parts to find what they are looking for.
Campervans or Motorhomes?
First, consumers should learn the difference between campervans and motorhomes. The former term most often applies specifically to the famous Volkswagen campervan, which has been on the road since the company introduced the T2 model in 1950. Enthusiasts were attracted to the rugged and reliable design, and there has long been a thriving market in conversions and spares. Motorhomes are similar in concept, but the term covers a wider range of manufacturers and models.
Those shopping for major components for used motorhome and campervan parts, they are looking for economic value as well as potentially rare parts. Some parts are limited i n production, so the only way to retrieve a part is to buy it used. With smaller items, the marginal difference between the price of new and used options can mean that it is worth making a comparison between the two before going ahead and making a purchase.
Mechanical Parts
The mechanical parts category mostly covers items that are needed to keep the vehicle roadworthy. There are also items that do not count as furnishing, such as tow bars and jockey wheels.
Tyres, Rims, and Hubs
Tyres are a part that most people prefer to buy new. However, searching for used used tyres can be a good way to locate a serviceable hub and rim, even if the tyre itself is not roadworthy. As well as evaluating the condition of a used tyre, it is important to get a type that is suitable for the vehicle. The table shows values for a typical tyre as an example:
| Tyre Code | Typical Value |
| --- | --- |
| | C |
| Tyre Width (mm) | 195 |
| Aspect Ratio | 70 |
| Tyre Construction | R |
| Rim Size (in) | 11 |
| Load Index | 104/102 |
| Speed Symbol | R |
Campervans and motorhomes are usually fitted with tyres of vehicle code C, which is for light commercial vehicles. Where there are two figures for load index, the first applies to single and the second to twin formations. Twin tyres are normally seen only on the largest motorhomes.
Engine Parts
When it comes to engine parts, it is a good idea to do some research to find out what types of vehicle the power plant has been installed in. In some cases, the engine is specifically designed for the motorhome built around it. In others, notably those based on the Ford Transit, it may not be necessary to search specifically for motorhome parts. With the gearbox and transmission, however, the parts are more likely to be specifically designed for the vehicle type.
Electrics
Major electrical parts for motorhome engines can be hard to come by in local shops, but they can easily be found on websites like eBay. On the other hand, electrical parts that are for use with living space equipment are plentiful. Lights and reflectors, too, can be a mixture of fittings suitable for the interior and those that are intended for road use.
Batteries
Batteries are generic items, and usually a standard vehicle battery is all that is required. There are, though, various battery items that are specific to the needs of the motorhome. As well as batteries, there are chargers with specific features that attract motorhome owners.
Doors and Windows
For the kind of major component that people often seek in breakers' yards, the same advice applies to online listings as with engine and major electrical parts: look out for an opportunity to get a vehicle that is being broken for spares. However, there are plenty of smaller items, some of them being relatively inexpensive new parts that can be used to enhance an older vehicle. Among doors and windows, for instance, there are often parts available for skylights and door windows. Sometimes, too, there are side windows that can be used to convert a van into a campervan.
Jockey Wheels
Large motorhomes sometimes need a replacement jockey wheel, which is the small stabilising wheel used when the vehicle is stationary. There are both solid and pneumatic types, and it is best to replace like for like.
Towing
Many motorhome drivers like to use their vehicles for outdoor pursuits, such as sailing or camping, towing a boat or a mainframe tent. Complete towing assemblies are more common as new items, rather than used, but there is generally a variety of used components listed. A towing bracket can also be used to support a cycle or motorcycle rack.
Furnishings
Since the function of a motorhome or a campervan is to be lived in, there is an entire range of domestic furnishings adapted to the highly constrained space of the mobile home. There are specially tailored items for all the main domestic areas: kitchen, bathroom, living room, and bedroom.
Kitchen
Cooking, in motorhomes, is normally done using gas. As well as the range of burners and full-scale cookers suitable for smaller and larger vehicles, there are listings for items specific to gas regulation and delivery. Similarly, there are fridges and fridge-freezers of various sizes. Sink and waste disposal parts often need to be replaced periodically.
Bathroom
Among the listings for used bathroom items, sinks are the most common. For complete shower units, it might be necessary to buy new. The same is true, though less problematically, of attachments and hoses.
Living Room and Bedroom
Classic or vintage furniture for older campervans and motorhomes are hard to come by. A lot of the storage units listed are new items aimed at people who are installing a campervan conversion. While these can often suit older vehicles, the chances are that they might look out of place. Individual items such as seats, tables, and beds, including the signature Volkswagen "rock and roll" bed, are easier to find.
Heaters
A serviceable heater is essential while out on the road, no matter how far from home. If a replacement is necessary, and something different to the original installation is intended, remember that gas stoves require proper ventilation. Electric stoves require either a generator, or else access to an external power source, such as those available at campsites. Wood burning stoves are on the market but seldom listed.
Generator
Anything more than the most frugal use of electricity can strain the battery. Both for general heating and for heating water, a small generator can be an asset, and there are both petrol and diesel types available. Additionally, or alternatively, another option is to install solar panels. While these might not provide sufficient power by themselves, especially in typical British weather, they can augment and prolong a battery's charge.
Conclusion
For many owners and enthusiasts, eBay has established itself as the world's leading marketplace for the parts needed to keep old machinery in working order. Every day, there is a thriving trade in parts and knowhow. For some owners, motorhomes and campervans are a recreational vehicle, receiving relatively light use over time and correspondingly minimal wear and tear. For others, they are part of a lifestyle spent entirely on the road.
Even so, a vehicle does not need to be old to be in need of replacement parts and upgrades. Accidents and mishaps can happen to anyone; at times of misfortune, eBay's extensive listings can come to the rescue. For the enthusiast though, a recreational vehicle is an ideal focus for constant upgrade and improvement in order to enjoy the journey and destination to the maximum. Whether it is a more versatile cooker, more spacious storage, or a more comfortable night's sleep, there are usually plenty of options on eBay to suit the project.