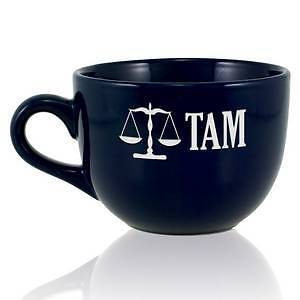 Kitchenalia is a key part of the home, with drinking utensils being a top product of the field. They're a common item, easy to find and fairly inexpensive. The average coffee mug costs less than £8 when brand new (including shipping). This means that when used mugs come up for sale they cost even less.
Their low price means that they are affordable to most shoppers, and once buyers have become familiar with the market, they'll be able to find rare mugs. It is these mugs that can spark an interest in mug collecting. Simply put, buying used mugs can help build a collection or restock a kitchen at a reasonable price. When it comes to kitchen implements there are a variety of shops to choose from, but none have more to offer than eBay.
Positives and Negatives
Coffee mugs are an essential household item, both in function and aesthetics Let's face it; nobody wants to drink their tea and coffee out of a leaky mug that has a horrible design. However, buying used isn't for everyone, so it's important to weigh up the positives and negatives.
Pros
They are a daily requirement for everyone.
People have always had affection for mugs and it's a genuine disappointment when one breaks.
They can be found everywhere and the sheer amount of stock on eBay will astound many.
Used coffee mugs are not only affordable, but could have future resale value, should you find one of collectable significance.
They're easy to store as long as you have shelves or a mug tree.
The basic nature of a mug means that inspecting one for damage is easy.
Cons
Coffee mugs are fragile and break easily.
Their delicate nature means that shipping them is risky.
They are not an item of a high value (but can acquire worth it in time).
Chips and dents are not uncommon.
Mug Materials
Coffee has been around since the fifteenth century, and means that receptacles for hot drinks have been around for just as long. Modern mugs are made out of a variety of substances, so take time and figure out which one of the following suits your needs best.
| | |
| --- | --- |
| Porcelain | The majority of mugs available are made out of porcelain.. It's a cost effective yet sturdy material, which is built to sustain high temperatures. It also works well to maintain the heat of a beverage. In base form it is white, but is a suitable material for painting, so expect to find a variety of colours online. |
| Enamel | A bit deceiving in name, as they are not fully made of enamel. They're actually a mix of powdered glass that is placed upon either a metal or ceramic base. The mixture of elements makes it scratch, shatter and corrosion resistant. These mugs are built for excessive use and longevity. |
| Plastic | Due to the fact that it is cheap to produce many companies use plastic for their mugs. There is no risk of corrosion, but poor insulation is a major issue. Not a long term option and offers no resale value whatsoever. |
| Steel | Stainless steel was once the go-to material for making shatter resistant mugs. Times may have changed, but steel still finds a market, as it's used to create thermal mugs. They are almost indestructible and offer a surprisingly attractive look. |
| Glass | Fragile by nature, glass mugs may not initially seem like a smart investment. However, glass mugs of today are treated to handle high temperatures. In spite of this their insulation abilities and stability is often questioned. |
Collecting Used Mugs
When perusing over item listings and what eBay has for sale, always keep an eye out for collectable mugs. They are an investment that has potential resale value. When looking for collectable mugs it is important to know what to watch out for. The following is a simple list of requirements and are the type of mugs that are usually sought after.
Vintage restaurant branded mugs.
Vintage Fire King, Pyrex and Anchor-Hocking mugs.
Starbucks mugs, especially those that are of a discontinued design. It is a good rule of thumb that if you're serious about collecting mugs, it's worth snapping up Starbucks mugs when you see them.
Mugs that are associated with famous places and tourist hotspots.
Mugs that feature famous people, television shows and films. Especially if they are officially licensed.
Branded mugs from global companies, especially those that aren't known for producing them.
Disney mugs that are classed as vintage are definitely ones to watch out for. They were originally issued exclusively via their official stores, which means they have great resale potential in the online auction environment.
Those that are constructed by fine china makers such as Tiffany, Lenox, Villleroy, Boch, Wedgewood, Adams, Royal Albery and Portmeirion.
Personalised Mugs
In the world of used mugs sometimes shoppers may acquire something that looks a little plain. To brighten it up, shoppers can opt for customisation.. This means putting your own words or design onto the mug and making it your own.
Perfect for tailoring to specific names and interests.
Makes an excellent gift option.
Designs are suitable for dishwasher use.
Don't limit yourself to solely mass produced offerings, and take the used mugs you already own in a new direction. It will add a personal touch to a kitchen, with the only limit being your imagination.
How to Buy Used Mugs on eBay
Kitchenalia is a popular field of products and mugs are an item from that field that get a lot of use. There is a large range of used mugs to choose from with materials and styles all adding to what's on offer. For those new to collecting or buying used mugs it may seem like a daunting environment. This guide is here to alleviate any concerns; by using eBay, the correct used mug for you is just a few clicks away.
To start browsing what used mugs are available go to eBay's homepage and select the home, furniture and DIY option.
From there, click on cookware, dining and bar, tableware, serving and linen then mugs. This will display all live mug related auctions and allow shoppers to browse freely.
If shoppers have a specific brand, style or design in mind they can use the keyword search tool found at the top of the page.
Talk to the Seller
Buying a used item of any kind carries an element of risk, and in the instance of used mugs this is doubly so. Damage, previous use and authenticity all play a large part in determining the price of a mug. However, all that information isn't necessarily in an item's listing. The way around this is to open up a line of communication with the seller. Ask them questions about the mug of interest; always remember that knowledge is key in the online auction environment.
How old is the mug?
How often has the mug been used?
From where was the mug originally purchased?
Does the mug have any cosmetic damage?
How do you ship your mugs?
Has it had any repairs done to it?
Do you offer multiple-item shipping discounts?
eBay Shops
Mug collecting is a popular hobby and something that various shops tailor their stock to. This means that retailers are always looking for new outlets in order to distribute their goods. They regularly use eBay shops as a selling tool. eBay shops are specialist mini-stores that are target market driven. Shoppers can expect to find special offers and great bargains in these shops. To see what eBay shops are open for business, click the eBay shops link at the bottom of the homepage.
Delivery
Mugs are fragile and regularly at risk of permanent damage. They need to be prepped and shipped correctly in order to avoid damage in transit. The special shipping requirements mean buyers will usually be charged for a specialist courier service. In such instances expect to pay more for delivery, and always discuss delivery options with the seller prior to purchase.
Completing a Transaction
When a shopper has found the used mug they're after they will need to do one of the following.
Place a 'Bid'
Make a 'Best Offer'
'Buy it Now'
Once an auction has concluded the winning bidder will need to complete the checkout process.
Doing this via
PayPal
will mean that the
buyer protection programme
covers the transaction.
Conclusion
The appeal of buying used mugs is largely financial and budgetary. Kitting out a kitchen is far from cheap, so saving money wherever possible is important. Used mugs present the opportunity to acquire a crucial kitchen item at an affordable price. Buying used mugs may also spark the interest of the hobbyist inside you. Mug collecting continues to grow in popularity, meaning that certain types of mug have future resale value.
This guide has been created to help people locate high-quality used mugs at affordable prices. It is no surprise that shoppers will be more effective in the online auction environment when they have the correct knowledge. eBay has been a primary resource for kitchenalia for years, so when looking to buy used mugs look no further than the world's leading online auction site.