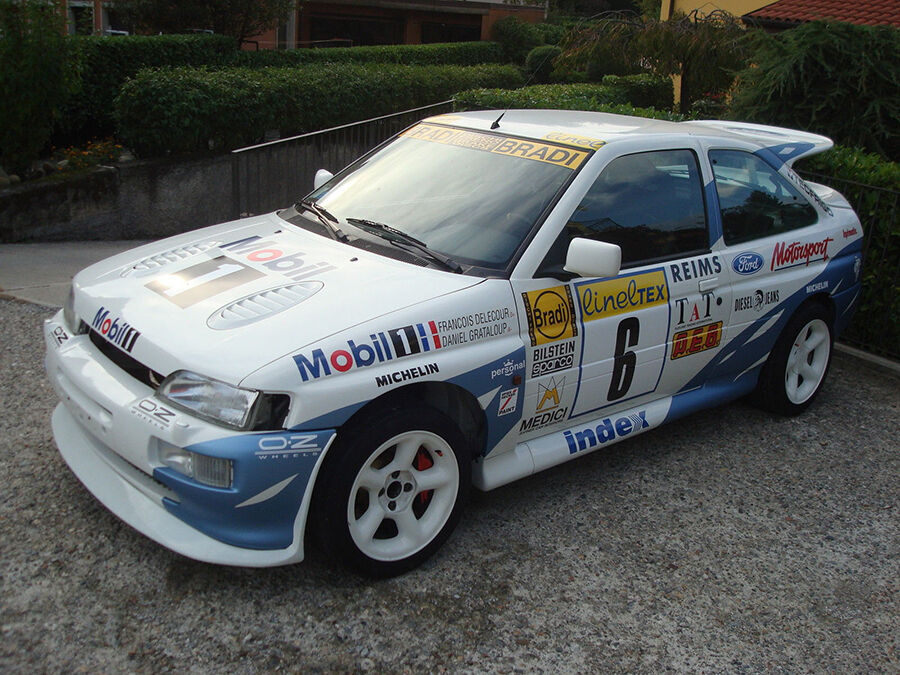 The Ford Cosworth takes advantage of the exceptional technology developed by the Cosworth engineering company to produce high performance Ford vehicles. Designed with the goal of dominating in the field of motorsport competition, these versions of other Ford vehicles are capable of higher speeds and more impressive handling than conventional versions. As they are often expensive to maintain, buying used parts for a Ford Cosworth limits expenditures without sacrificing quality of performance.
Sierra RS
Several options exist when it comes to Ford Cosworth models, including the Sierra RS. Built off a former model, but with the additional capabilities of high performance turbocharging, this version was later developed into the Sierra Sapphire. Other versions include the RS500 and a 4x4 option. Knowing the specific variation of the vehicle enables you to choose appropriate parts as well as determine their potential age, helping you to select those with the longest lifespan. Many used parts for these Cosworth models are interchangeable, but confirm with the seller prior to purchase to prevent the frustration and danger of a part that does not fit or function properly.
Used Engines

A Cosworth engine is designed for optimum performance under the often harsh demands of motorsport racing. Buying a new engine, however, is not always the best choice. A used Ford Sierra Cosworth engine has the benefit of being broken in, which often results in a smoother, more reliable engine. Confirm the kilometrage with the seller prior to purchase. Low figures are ideal as long as the vehicle has been properly maintained. In addition, ask for the history of the engine and its maintenance to ensure the proper oil changes and flushes were performed, confirming it is safe, reliable, and durable.
Used Cosworth Body Parts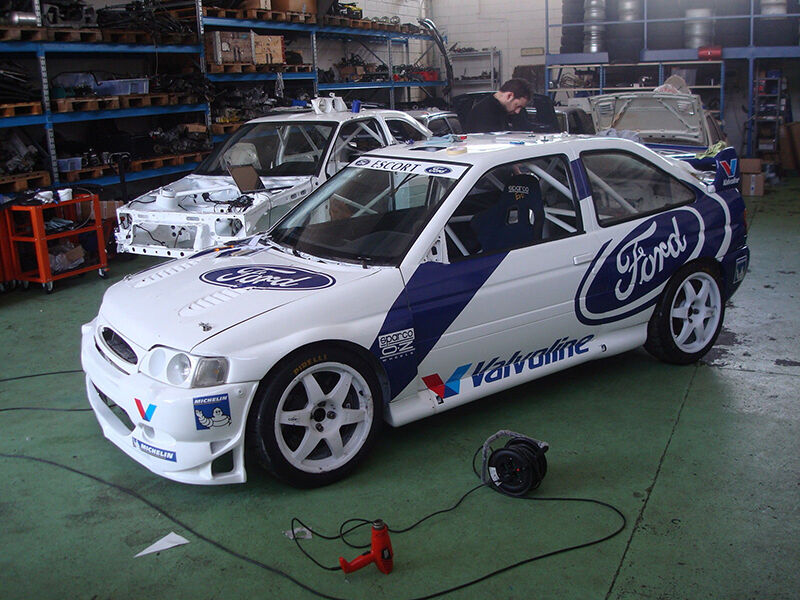 Buying used parts enables you to build a custom vehicle or repair collision damage affordably without compromising on desired style and performance. Choose a used bumper to replace a damaged one and restore the aesthetic appeal of the vehicle. A used bonnet and Cosworth wheels put a wrecked vehicle back together or add dimension to a custom on. Confirm with the seller that no modifications have been made to the parts that could diminish their integrity or make them unusable on your vehicle. Ask about any collisions or other damage that has affected the parts to ensure the parts are of good quality and reliable condition.
Used Interior Parts
Use Cosworth interior parts to transform a vehicle's look and feel, or replace parts damaged in a collision or through use. Chrome handles add a sleek, elevated touch that emphasises the high performance personality of these vehicles. Create a comfortable environment by replacing the seats, or just add a layer of protection with seat covers and floor mats.