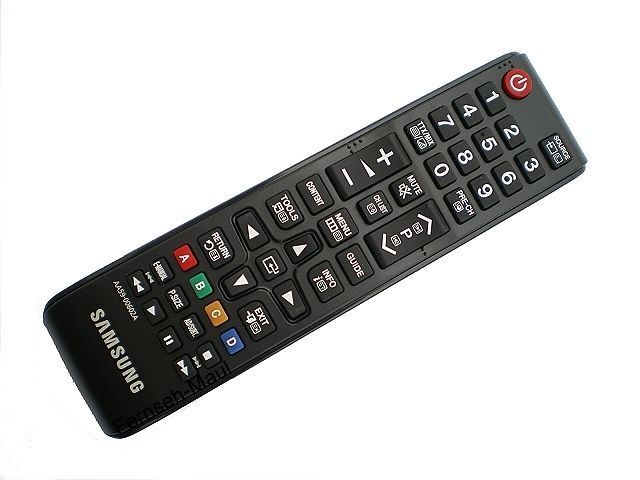 The majority of electronic devices in the home can now be operated by a remote control, and many remotes may even offer extra programming functions that are not available from the actual interface of the device. The devices using a remote control can include a television, a DVD player, a Blu-ray player and the separate components for a home audio system. This growth in the number of remote controls can make it easier to misplace or lose one. It is also easy for a remote control to be damaged or broken by children or even by pets. Wear and tear may even mean that a remote control needs to be replaced, especially if it is commonly used on a daily basis. Buying a new remote control can be quite expensive, so choosing to buy a used one may be a better option. A remote control may be sold as used or as refurbished, and both types are worth considering as neither type is brand new, so they may both be a cost effective choice.
Used Remote Control
A used remote control can be a good purchase. There may be old data and codes for electronic devices that are still stored on the remote control, and this point is worth checking with the seller and perhaps asking them to clear it if possible. There are two main points that need to be considered before deciding which used remote control to purchase.
Condition
Remote controls are generally used on a daily basis, so normal wear and tear can have a big effect on their condition. The date that the remote control was manufactured will give some guidance as to what would be a reasonable condition for the remote control. It could not be expected that a remote control that was six years old would necessarily be in the same condition as one that was only one year old. If it is possible to do so, then it would be best to actually see the remote control and assess its condition. If this is not possible because it is being purchased online, then it is reasonable to expect to see a photograph of the remote control before deciding whether to buy it. The photograph should be of sufficient quality to clearly show the condition of the control buttons and whether there is any wear or damage.
Suitability
A remote control is programmed to control a device by a code being input into the remote control. The codes differ for each brand and for different models of the device. When deciding to purchase a used remote control, it is vital to check that it can be programmed to control the required device. There may be a problem in trying to use an older used remote control to control a newer device. Unless it is a universal remote control,, then generally the remote control will need to be the same brand as the actual device. The seller of the remote control should be able to provide a list of the codes that the remote control can be programmed to accept. If they cannot provide a full list of codes, then it may be possible to find this information from the manufacturer of the remote control, as their websites will often contain full lists.
Guarantee/Warranty
It is worth asking the seller if the remote control is being sold with any warranty or guarantee against breakdown.
Refurbished Remote Control
A remote control that has been refurbished is not brand new, but any damaged or worn parts will have been replaced. Any data or codes that were stored on the remote control will have been deleted when it was refurbished, and the software may have been updated if necessary to include modern codes. A refurbished remote control should have been returned to the same condition that it was when it left the factory. There are several advantages to buying a used remote control that has been refurbished.
Warranty/Guarantee
It is more likely that a refurbished remote control will come with a warranty or guarantee included in the price. This offers some reassurance to the buyer.
Suitability
A refurbished remote control will still need to be checked that it will work with the actual electronic device, but especially if it has been refurbished by the manufacturer, there is the likelihood that it will accept a greater number of devices and also newer devices if the software has been updated.
Condition
A refurbished remote control may be in better condition than a used remote control, as any parts that were damaged or worn should have been replaced as part of the refurbishment.
To Find a Used Remote Control on eBay
It is really easy to find any used remote controls that are listed for sale on eBay. All that has to be done is to open the eBay homepage and then click on the following links. Start by clicking on the Shop By Category link, then theSee all categories link. From that page, click on theSound & Vision category, followed by theTV & Home Audio Accessories sub category. Finally, click on Remote Controls.. A list of every type of remote control that is listed on eBay will then be displayed on the screen. It is possible to refine the search to display a type of remote control for a specific electronic device as there are sub categories for TV remote and DVD/Blu-ray Player remote,, amongst others. It is also possible to refine the search by brand, as there is a menu containing the best known brands. The most important refinement that needs to be performed, though, is to indicate the condition. The sub menu option for Used needs to be ticked to ensure that only used remote controls are included in the search. There are also options to tick for remote controls that have been refurbished by either the manufacturer or the seller. This means that the remote controls are not new but they have been cleared of data and reset to their original settings. It may be worth considering whether to tick these options to include refurbished remote controls in the search. A search for used remote controls can also be carried out by using the search that can be found at the top of every page on eBay. All used remote controls that are listed on eBay can be located by typing the keywords "used remote control" in the search bar.
Conclusion
Choosing to purchase a used remote control may prove to be a cheaper option than buying a brand new one. It is vitally important to confirm before buying that it is compatible with the actual electronic device or it will not be able to operate the device. This can be done by checking the list of input codes that the used remote control is able to accept. Remote controls are used on a daily basis and are therefore subject to a lot of wear and tear. A used remote control should therefore be checked carefully to ensure that it is in good working condition and will function fully. It is also worth asking if the used remote control is being sold with any form of warranty or guarantee. Deciding to buy a used remote control that has been refurbished may also be an option that is worth considering as it would be in good condition with fully working parts and may also come with a guarantee or warranty.