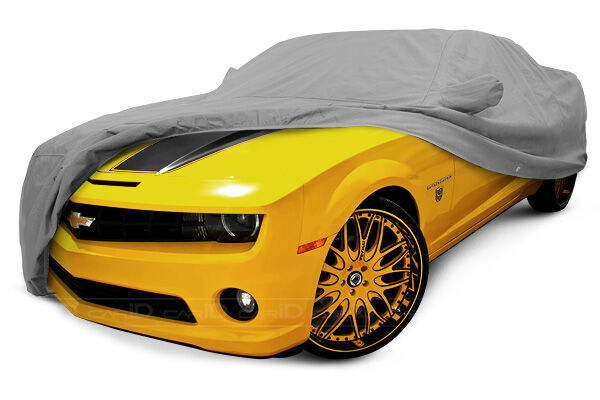 Renault
is a French car manufacturer that is the third largest in Europe and the ninth largest car manufacturer in the world. With millions of sales each year, Renault has a large presence on the roads in the UK and throughout Europe. People invest in Renaults because of their reliability and the brand's strong reputation for quality. Many Renault owners do what is necessary to maintain their cars for as long as possible. They do this by performing routine maintenance and replacing parts as they wear out. One way to save money on the cost of repairing a Renault is to invest in used parts rather than new parts from the manufacturer. These parts still work well, but are priced much lower than brand new parts. This is especially useful if many parts need to be replaced at one time. When shopping for used
Renault parts
for any model of Renault, shoppers should consider browsing the large selection available on eBay.
Benefits of Purchasing Used Parts for a Renault
Any car owner knows that maintaining a vehicle can be quite costly. Even if the car is brand new, parts wear out and need to be replaced as time goes on. This is especially true for cars that are driven frequently. While the cost of maintaining a Renault is not nearly as high as a luxury car or other specialty car, the expenses do add up over time. The biggest advantage to purchasing used parts for a Renault is the cost. Used parts come from a variety of sources, are fully-functional, and cost a fraction of new parts. Additionally, reusing parts from vehicles rather than using new ones helps to reduce waste. When looking for a replacement part to make an auto repair, a shopper should look for used parts before investing in new parts.
Determine the Make and Model
The very first thing that needs to be considered when buying used parts for a Renault is the model of the car. Not all parts are universal to all cars, so it is important for shoppers to find parts that fit their particular cars. Most car owners do not know the exact model numbers of the parts that they need, but by determining the make and model of the vehicle, it makes it much easier to locate the correct part. The table below lists the type of Renault cars that are available, as well as the models in each category. While not always the case, parts for Renaults manufactured around the same time can be interchanged.
| Type | Models |
| --- | --- |
| Compact Cars | |
| Family Cars | |
| Multi-Passenger Vehicles (MPV) | Scenic (5 seater), Grand Scenic (7 seater) |
| | Megane Coupe Cabriolet |
| Sports Cars | Megane Coupe, Twingo Renaultsport, Clio Renaultsport, Megane Renaultsport |
| Electric Cars | Twizy (2 seater), Fluence Z.E., ZOE |
These are the models produced by Renault as of 2013. Several older models are still on the road, and their parts are readily available, too. For newer cars, it may be difficult to find used parts, but several options are still available. Shoppers can expect to pay more for parts for specialty cars, such as Twizy and ZOE. Used parts for family and compact cars are often more affordable because they are more common.
Choose the Necessary Renault Parts
Whether shopping in an auto parts store, a scrapyard, or from a private seller, car owners must determine which parts they need. It also helps to locate the part based on where it belongs on the car or which system it is a part of. For example, a shopper looking for gaskets for the engine would not shop in the section for lights.
Engine Parts
The engine is perhaps the most important part of any car. Its function is to burn the petrol to produce the energy needed to turn the wheels and propel the car forward. When shopping for used engine parts for a Renault, shoppers might consider completely rebuilt petrol or diesel engines or smaller parts such as engine mounts, pulleys and tensioners, cylinder heads, and vacuum pumps. A shopper might also consider parts related to the fuel delivery system, such as a fuel pump. Many times, shoppers purchased salvage Renault engines from scrapyards so that they can remove the parts to make repairs to the engines of their vehicles. While purchasing the entire engine may seem like a large expense, a shopper should keep in mind that it is usually less expensive than buying all of the components separately.
Heating and Cooling
Because cars produce a lot of heat when in operation, it is important that the heating and cooling systems are functioning properly. A used radiator is perhaps one of the most commonly purchased replacement parts. Radiators can often be repaired and rebuilt to be sold at prices that are much lower than new radiators. Other heating and cooling parts that can be purchased used for a Renault vehicle are air conditioner compressors, cabin heaters, and cooling fans.
Electrical Components
Renaults have several electrical components for the interior of the car as well as for the engine. These electrical components control everything from the car's computer to the interior dashboard lights to the radio and windshield wipers. It is important to ensure that the electrical system is functioning properly. To do this, car owners may need to replace wires and electric cabling and fuses as they become worn out and non-functional.
Lights
The lights of the vehicle are necessary for the driver to safely navigate dark roads at night. They illuminate the road as well as alert other drivers of the car's presence on the road. Additionally, lights are used on the rear of the car to alert drivers that the car is slowing down or stopping. Light bulbs, housing units, and covers are all parts that shoppers can purchase in used condition and make big savings.
Car Body Parts
If a Renault has been in an accident, then it is likely that some part of the exterior body need to be repaired or replaced. While small dents can be repaired, buffed, and repainted, larger damage require that the entire panel or part of the body be replaced. Car doors, bumpers, wing mirrors, and bonnets can all be purchased used as replacements. Car body parts are easy to source from scrapyards. They do not have to be the same colour because the part can be painted to match the rest of the car.
Avoid Buying Certain Renault Parts Used
Not all parts for a Renault car can or should be purchased in used condition. For example, oil filters are used to filter the oil that is running through the engine. Once an oil filter is installed, it fills up with the used or dirty oil from the engine. This is not something that a car owner wants to put in his car after it has just had a fresh oil change. Used car batteries should also be avoided. While they still may be functional, there is no way to know if used batteries were stored properly. These parts can cause more damage and cost more money in the end. Shoppers are better off purchasing these parts new, even if they are a bit more expensive up front.
How to Buy Used Renault Parts on eBay
Rather than travelling to several scrapyards or negotiating with private sellers to find the best selection and prices on used Renault parts, you can find what you need in one place on eBay. With a large and ever-changing inventory and easy-to-use search features, you can quickly locate and compare parts without having to travel around the city. Finding the best deals requires that you familiarise yourself with the search tools available on the site.
Searching for Used Renault Parts
Begin your search for used Renault parts by using the basic search feature. With this, you enter keywords to describe the part you are looking for. This takes you to the right section of eBay to locate the part you need. Try to be specific with your search query. A generic search for 'renault car parts' likely returns too many listings to sort through, most of which may not be relevant to you. Instead, search for a specific part like 'renault radiator,' then select various options and categories to refine the search further. From there, compare the listings and read descriptions to find what you need.
Conclusion
As one of the most popular cars in the UK and Europe, Renaults are frequently seen on the road. Because of their popularity, finding replacement parts for these cars is both easy and affordable. Shoppers can find a number of non-working Renaults to salvage parts from or order the parts themselves from auto parts stores and private sellers. Doing so saves the buyer money on the cost of the repair and saves the environment by reducing the amount of waste that is thrown away. When shopping for used Renault parts, it is important for the shopper to determine the type of car he is buying parts for, then identify the parts that are required. When looking for a large selection and low prices on used Renault parts, shoppers can find just what they need by browsing the selection on eBay. With the easy-to-use search features on eBay, shoppers can also save themselves a lot of time.