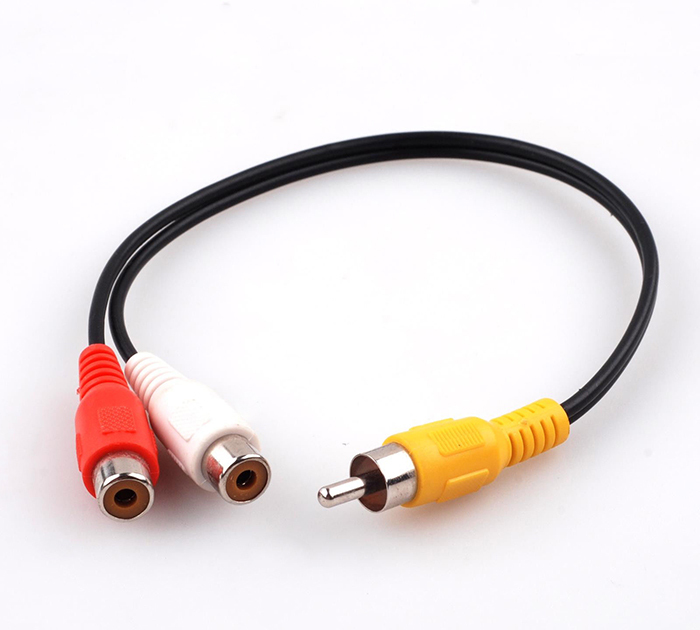 A thriving market exists in both maker's own brand and aftermarket accessories for both portable and home-based stereo equipment. By careful shopping on the used market, there are clearly bargains to be had.
Portable Music Player Accessories
The success of a particular brand of portable music player has largely been due to their maker's early adoption of a universal docking system wherein various models of iPod can be docked to either a simple charging station, or to an audio system fitted with a dock, for playback of music stored on the iPod. A charging station is a simple utility device, which in terms of functionality, will either work or not. Cosmetic condition is unlikely to be important, so as long the seller can assure the good working condition of the unit, a charger should usually be a fairly safe purchase. The same broad rules apply to buying a dock for music replay as would for other music systems. Wherever possible, listen to the device before purchase, as the only way to judge the performance of a music system is by listening. Assess the inputs, outputs, and other functionality of the device, whether from inspection of the actual unit, scrutiny of the seller's listing photos and description, or from online sources such as the maker's user manual. Manuals can usually be found at the maker's own websites, or at various aftermarket sites.
Portable Headphones
Portable music devices are usually supplied with a basic pair of in-ear headphones, and often, the sound quality can be greatly improved with an upgrade in this area. For hygiene reasons, many buyers will shy away from used headphones of this type, especially the sound-excluding type which insert fully into the ear canal. It's apparent that the used market in this type is far smaller than the new market, probably for this reason.
Mini Portable Speakers
Travel speakers can be used with a portable music device, and these are available in a variety of forms. There are those which connect with iPods by means of the universal dock, and it's debatable whether or not these should be merely termed 'speakers', or iPod docking systems, as they contain an amplifier component to enhance the output of the iPod. The simpler type of speaker is driven from the 3.5mm headphone socket, which is a universal fitment on all brands of mp3 and portable players. This type of speaker can either be of a passive type, driven fully by the headphone amplifier within the player, and which requires no battery power (although they will tend to drain the player's battery at an accelerated rate), or of an active type, with built-in amplification which will either be driven by battery or mains power. The active type, since it has its own power source, will drain the player's battery less, but will tend to be bulkier and heavier. Mains-driven versions of these will require adaptors if travelling abroad.
Cases
A thriving aftermarket exists in carrying cases for portable players, and these come in a variety of styles, including the 'skin' - a flexible plasticised layer which effectively fits the player like a second skin. These are available in a variety of colours and finishes. Others are available in leather or mock-leather styles, or in hard plastic. This last design is often merely a backing plate covering the rear of a player or phone. Various comedy or themed designs are also available. Again, as with in-ear headphones, the used market for these items is far smaller than the new, as users will tend to dispose of a case with the matching player, should they upgrade it.
In-car Use
A number of car manufacturers now offer the capability to use iPods and other mp3 players in tandem with their audio systems, but for those with older vehicles, some form of third-party solution is generally required. Small-output FM transmitters allow the output from the player to be broadcast over a short range, and by tuning the car radio to the transmitter's output frequency, the output from the player can be replayed through the car radio or stereo system. These devices have no moving parts, and so are likely to be relatively free from damage when bought used. The buyer should perhaps expect some wear and signs of use from being in a mobile environment. A more limited number of hard-wired solutions are available, as FM Modulators. These are based on essentially the same principle as the FM transmitters, but are hard-wired into the aerial lead and into the vehicle's power system, giving better performance, and freedom from interference. Any used examples of these devices are likely to have had wires trimmed in the installation process, and the buyer should ensure that all the necessary cabling is still included. As well as devices to link portable players into the car's audio system, simple chargers can also be obtained, which will merely recharge the player from the car's cigarette lighter or utility socket.
Home Audio Accessories
Used home audio accessories tend to be offered on the used market in better condition than portable accessories, largely due to their static usage in the home.
Headphones
For home use, HiFi enthusiasts and musicians tend to favour over-ear designs of headphones, rather than inner-ear styles. Compactness is less of an issue in the home, and over-ear phones, especially those of an open-back design, can be far more comfortable over long periods.
Cleaning Products
There's little need for specialist products when externally cleaning home HiFi, and often merely a light dusting is all that's required. However, the components with moving parts can occasionally need some internal attentions, and there's a variety of cleaning products available in this area. Stylus cleaning liquids and brushes for turntables, tape head cleaning cassettes, liquids and brushes for cassette decks, and laser lens cleaners for compact disc players.
Wireless Network Extenders
Many home stereo systems are now offering digital streaming capabilities via connections to home networks, whether by wired (ethernet cable) or wireless means. Although in some quarters this item may be regarded as a computing accessory, a wireless network booster or extender may be needed for systems which are installed remotely from the household's wireless router. These devices pick up the primary signal from the router, and strengthen it by re-broadcasting.
HiFi Furniture and Speaker Stands
Many styles of racking, furniture and speaker stands are available for housing HiFi separates. As well as functionally tidying up the system, many of these designs bring added sonic effects, and enhance the sound of components by isolating them from airborne and vibration interference. Many HiFi owners will experiment with types of speaker stand before settling on one, and this leads to a healthy market in used stands. As these are very rarely moved around, they will often be found in very good condition, and should be free from marks and other damage.
How to Find Used Stereo Accessories on eBay
From the eBay home page, select Shop by category, and from the pop-up category box, selectShow all categories,, and select Sound & Vision.. Either select a specific category from the abbreviated category list to the left-hand side, such as TV & Home Audio Accessories,, or iPod/MP3 Player Accessories,, or select All Categories to find another category of accessory from the pop-up category list. Within the two named categories here, select Used from the Condition menu to limit the search only to TV & Home Audio Accessories - Used or iPod/MP3 Player Accessories - Used . A number of subcategories exist within these categories to further limit searches - for instance to Cases, Covers & Skins within iPod/MP3 Player Accessories , or to Speaker Stands & Brackets within TV & Home Audio Accessories .
Conclusion
Although the used market in some types of accessories is far smaller than the equivalent new market, it should still be possible to find used accessories which are in good, usable condition.