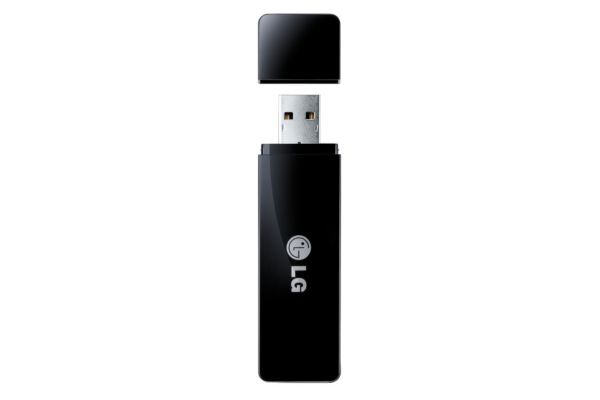 Wi-Fi is the preferred method of connecting to the Internet. The reason for this is that no wires are necessary and the computer can automatically connect to the network. While all new computers come with built-in Wi-Fi capabilities, many older computers do not have this feature. Rather than replacing the old computer or taking it apart to install new hardware, users can connect a USB Wi-Fi adapter/dongle to receive wireless signals and connect to the Internet. These adapters have antennas that pick up the signals and the included software allows the computer's operating system to connect to the Web. While people can buy these devices new, they can save money by finding used dongles to attach to their computers. When shopping for one of these devices, it is important to determine if the adapter is well suited to meet the needs of the user. When shopping for used Wi-Fi adapters, shoppers can find the best deals and the largest selection on eBay.
Identify USB Wi-Fi Adapters/Dongles
Before a shopper can determine if he or she truly requires a USB Wi-Fi adapter/dongle, the shopper needs to take the time to learn more about the technology and how a dongle works. A dongle is a piece of hardware that attaches to the USB port of a computer and allows it to access certain software on the computer. In the case of a Wi-Fi adapter, the function of the dongle is to pick up Wi-Fi signals. These devices are ideal for older computers and laptops that do not have built-in Wi-Fi capabilities. If a user has a new computer, then it is not likely that he or she needs this type of device. If the Wi-Fi is not working on the computer, then the user should check to make sure that the Wi-Fi capabilities are indeed turned on. For older computers, this capability may not be included. If this is the case, then one should look for an adapter that adds this functionality to the computer.
Determine System Capabilities
Many new computers offer plug and play technology. This means that a device can be plugged into the computer and it automatically downloads the necessary drivers and software. However, the computer must be connected to the Internet for this to work. If the computer can be hard-lined into the modem or access point, then setup is simple. If the computer cannot be connected via an Ethernet cable, then a CD needs to be inserted into the disc drive and the software is then loaded via the optical drive. Not all USB Wi-Fi adapters come with CD software, and this is especially true for used devices. Shoppers should determine the capabilities of their systems before choosing a dongle for Wi-Fi access.
Choose a Brand
Fortunately, there are many brands to choose from when it comes to USB Wi-Fi dongles. Shoppers have a wide range of products to choose from, so they can be sure to find one that not only matches their computers but is the right size and has all of the capabilities that they are looking for. Top brands include Belkin, NETGEAR, Edimax, and D-Link. Some brands have better reputations than others, so shoppers who are unfamiliar with the devices and brands should take the time to read reviews and get recommendations.
Read Reviews
Different brands and models are known for being better than others. For this reason, it is important for people to read reviews to see which ones are the best. Several computer and electronics publications frequently publish reviews for new products when these devices are released to market. When a shopper comes across a dongle he or she interested in, the shopper should take the time to read what the third-party reviewers have to say about the dongle. Additionally, this helps to identify any issues or weaknesses related to certain brands or products.
Get Recommendations
Shoppers should also get recommendations from people they know and trust. If a friend or family member has had a good experience with a particular brand, then this information can be helpful during the shopping process. People who do not have tech-savvy friends or family members to ask for recommendations should visit eBay forums and message boards and ask for assistance. Users on these boards are often knowledgeable in the area and can help shoppers figure out what devices are best for meeting particular needs.
Consider Other Types of Wi-Fi Adapters
Before shoppers settle on a USB Wi-Fi dongle, they should take the time to consider the other types of Wi-Fi adapters. These might work better for providing Wi-Fi connectivity, but it depends on the type of computer the shopper is using and his or her usage needs. The two types of Wi-Fi adapters that are available in addition to USB adapters are described in the chart below.
| Type of Adapter | Description |
| --- | --- |
| | Installed in a Type II PCMCIA slot on the computer; found on most older computers |
| | Newer and smaller version of the PC card; found in PC laptops released after 2006 |
The PC card and the PC Express cards are easily installed into computers that have the corresponding slots. These types of cards are older technology and are not commonly found on newer computers. Users who find that they do not have USB connectivity on their computers may need to consider one of these other options. Otherwise, a USB Wi-Fi dongle likely has the newest technology and would be a better choice.
Consider Used Wi-Fi Adapters/Dongles
Buying used Wi-Fi adapters/dongles is a bit more complicated than shopping for a new one. With new items, shoppers can simply walk into the store and pick up the device that they need. With used devices, shoppers are limited to what is available. Once shoppers have found devices that they are interested in, they must take the time to evaluate the price and condition of these devices. Since these dongles have been used previously, giving the device a thorough examination is a must.
Price
Shoppers need to research the retail prices of USB Wi-Fi adapters before accepting the price of a used one. A used dongle should be priced much lower than a new one. How much lower depends on the capabilities of the adapter, what is included with it, and its condition. It is also important to consider the price to avoid spending more on a used dongle than the shopper would on a new one.
Condition
Used Wi-Fi adapters come in a variety of different conditions. The condition ranges from like new to quite poor. Wi-Fi adapters that are in poor condition show lots of wear and tear, and they might not even function properly. A shopper who needs a dongle that does what it is supposed to should stay away from those in poor condition, regardless of the price. Ideally, shoppers should look for USB Wi-Fi adapters that are in like new condition. This means that they show minimal signs of use.
How to Buy USB Wi-Fi Adapters/Dongles on eBay
When shopping for used USB Wi-Fi adapters/dongles consider looking on eBay because it has the largest selection of computer accessories. You are not limited to just what is available in your area since the listings on eBay are from all across the UK. Additionally, the inventory is always changing since sales are ending and new items are being added all the time. You can also easily compare all of the items and their prices to find the best deals.
Searching for USB Wi-Fi Adapters/Dongles
Use the basic search feature to begin your search for a USB Wi-Fi adapter/dongle. Simply enter keywords into the search bar to describe the device you are looking for. The search bar is conveniently located on each page so that you can start over with your search if needed. Once the initial results are returned, select options, such as brand, condition, and price range, to narrow down the results even further. From there, sort the items by price and begin comparing their prices, specifications, and descriptions to find the device that best meets your Wi-Fi needs.
Conclusion
As new technology is introduced, old technology quickly becomes outdated. This is especially true in terms of computers. Many people use computers that are several years old but still work as needed. Some of these computers do not offer Wi-Fi connectivity, which is the preferred method of connecting to the Internet because wires are not required. Wi-Fi allows computers to pick up wireless signals to make connections to the Internet. Computers that do not have this capability built into the machine still require a cable to connect to the modem or access point. This can be a hassle, especially for someone who is using a laptop. Rather than replacing the entire computer, which is still functioning well, a user can install a USB Wi-Fi adapter/dongle instead. This device plugs directly into the USB port, has an antenna to pick up Wi-Fi signals, and allows the computer to connect to the Internet. People who do not wish to invest in new devices can save money by searching for used dongles. Shoppers find that the largest selection of new and used dongles is on eBay.