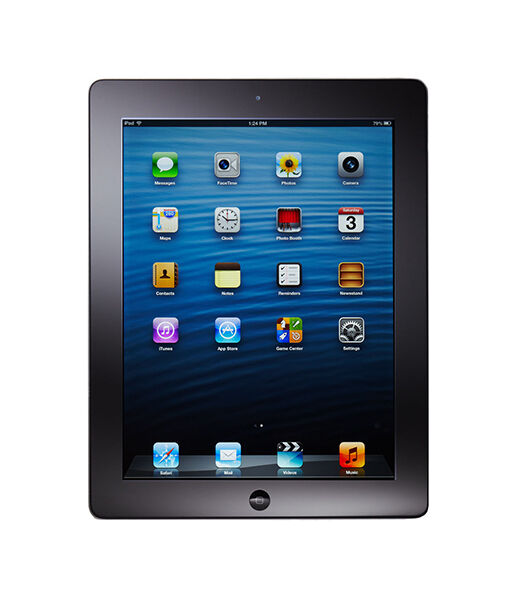 Technological advancements occur at an astounding rate in modern society. New appliances and innovations pop up frequently, each one promising to make life easier and easier. With each new advancement, prices for these devices tend to rise, sometimes dramatically. iPads, Tablets, and eBook readers are perfect examples of technology that provides enjoyment with a hefty price tag. To avoid draining one's wallet on each of these new products, a simple option is to buy used versions. By buying used products, a shopper can save a bundle while still obtaining a properly functioning device with all of the necessary features. However, if careful attention is not given to the specifics of a product when buying a used iPad, Tablet, or eBook reader, the buyer may face dilemmas.
These used products can be found at any number of used appliance shops and also at online stores, such as eBay. By doing the appropriate research on a product, knowing which features are desired, communicating appropriately with a seller, and setting limitations on price, anyone can successfully purchase a used iPad, Tablet, or eBook reader.
Product Research
The first step in determining the best used product for one's needs is to do a bit of research into the specific product. The most important research one conducts is deciding on the model of the product he or she wants to buy. iPads, Tablets, and eBook readers come out with new and 'improved' models a few times a year, if not more often. This means that there are typically several different options available for each product at any given time, and each option essentially has the same basic functions, although newer models may have more advanced features and improvements.
After doing thorough research into the functionality of each of the products and their respective models, one must also look at what the typical price is for each product and model. Newer models obviously have higher prices, even for used items, so one must weigh the price against the functions of each model and decide which is more important, a lower price or additional features. The same goes for the condition and age of a product. If a device is only in fair condition, it should have a lower price, but it may not be as reliable as a device in like-new condition.
Refurbished Devices
Another option for buying used iPads, Tablets, and eBook readers is to consider purchasing a refurbished version. These devices were used in the past and have been repaired and restored to factory condition. Typically they are restored by the actual seller of the device, although they may be resold by individuals. The prices on refurbished devices are typically higher than those of used devices, but they constitute some of the most reliable 'used' devices on the market.
Setting a Price Limit
Once a buyer has determined which specific model of iPad, Tablet, or eBook reader he or she would like to purchase, it is important to then set a specific price limit before starting the shopping process. If a price limit is not set before embarking on the search, one can quickly become subject to snap judgements and impulsive decisions that may not be the best choice. With this mindset, a shopper is not likely to find the best deal. Setting a price limit inspires a greater sense of pickiness when it comes to shopping for the right item.
Patience Is Important
Another one of the most successful ways of finding the best deals on used iPads, Tablets, and eBook readers is to maintain a calm and patient mindset. The first products that buyers comes across while shopping are most likely not going to be the best prices or the highest quality used devices that can be found. Shopping for used tech products can be a time consuming process, and it is important that the buyer puts the proper time and effort into searching; otherwise, he or she may come up empty-handed or with a sub-par price or device. Finding exactly the right iPad, Tablet, or eBook reader may not happen immediately, but with a little patience and a wary eye, a shopper can find exactly the right product for his or her needs.
Included Accessories
An important factor to consider when searching for a used iPad, Tablet, or eBook reader is if there are any additional perks that come with purchasing a device from a particular seller. As an example, some sellers may include an additional charger for the device or a car charger. Generous sellers may even include cases for the iPad, Tablet, or eBook reader, as well. Accessories like these can make purchasing the product much more convenient and cost efficient for the shopper, as it eliminates the likely need to purchase such accessories separately.
Return Policies
One of the most important determinants to keep in mind when looking for a used iPad, Tablet, or eBook reader is the seller's return policy. Descriptions for used products, unfortunately, are not always completely accurate, and this means that its capabilities may not be exactly as described by the seller. If this were to happen, a buyer would naturally want to return the product. However, if careful attention is not paid when first buying the product, the buyer may find that they are unable to return the device, and that means he or she wasted money on a faulty product. By keeping in mind return policies when shopping for a used device, a shopper can avoid headaches in the future.
Communicating With the Seller
The number one way to cultivate an effective and painless used product shopping process is to simply communicate with a product's seller. Sellers are often happy to help potential buyers with any questions that they may have about a particular product. If a seller is not willing to communicate effectively or at all with a buyer, that may be indicative of what the buying process and the quality of the product could be like. Unfriendly, unhelpful sellers are not worth a buyer's time and should be avoided.
Effective communication with a seller is a great way to gather all of the necessary information about a product before deciding to purchase it. When it comes to used iPads, Tablets, and eBook readers, it is especially important for the buyer to pay particular attention to the quality and functionality of a few choice aspects of the device. For one, the shopper should determine the extent of any screen damage on the device from previous use. Any scratches or loss of pixel quality on the screen should be disclosed. The responsiveness of the product's controls should also be examined carefully, along with the device's battery life. The quality of both these factors can decline over time, particularly with heavy usage. It is important for a buyer to decide what standards are important before shopping.
How to Buy iPads, Tablets, and eBook Readers on eBay
As has been made evident, there is a plethora of factors to consider when you are in the market for a used iPad, Tablet, or eBook reader. From screen quality to return policies to model version, the whirlwind of choices can make searching for exactly the right device at exactly the right price complicated and time consuming. Although the process does take some time and commitment, eBay makes finding the right product as fast and painless as possible.
Once you have a general idea of what type of product you are looking for, you can begin your search by using the search bar on eBay's homepage. By entering the specifics of the product, you can initiate a search that can then be narrowed by setting filters for the item condition, price range, and much more.
Seller Feedback
One of the most useful abilities that eBay provides its shoppers is the option to view and provide feedback about experiences buying from specific sellers. This is one of the most important factors to consider when buying a used iPad, Tablet, or eBook reader on the eBay site. This gives the buyer confidence and lessens the need for returns in the future.
Conclusion
iPads, Tablets, and eBook readers have become some of the most popular and useful technological gadgets in modern society. These devices allow users to do everything from listen to music, read books and e-mails, shop online, surf the Web, and play fun games, depending on the model and product type. However, the newest versions of these products come with very large price tags, and for some users, this cost outweighs the benefits of the devices. This does not mean, however, that a person cannot still enjoy the technological advancements that iPads, Tablets, and eBook readers provide. By buying used versions of these products, anyone with a careful and patient eye can acquire these gadgets without breaking the bank.
Although the process of finding exactly the right used iPad, Tablet, or eBook reader can be time consuming, a buyer can save both time and money by shopping on an online marketplace like eBay instead of looking for used items at electronics stores that carry used items. By simply doing the proper research into the available models of a product, setting a price limit, staying patient, looking into included accessories and return policies, and communicating with the seller, anyone can effectively purchase the exact used iPad, Tablet, or eBook reader that he or she desires.