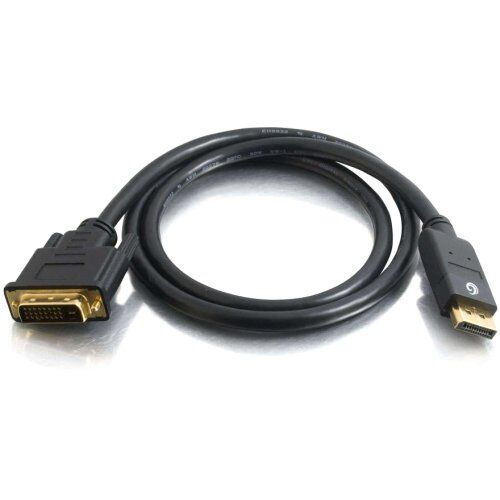 Consumers with home theatre entertainment systems sometimes encounter a problem when connecting devices with different outputs and inputs with video cables. The world of video has seen a dramatic transition from analogue to digital in the last several years, and many video players, devices, and displays use older video cables that are now incompatible. Luckily, a wide range of video cable adapters and converter cables are available to help with this problem.
Before shopping for these useful devices, consumers can benefit from learning something about the various connectors that are used in video technology and what types of adapters are needed to connect any two devices. While traditional brick-and-mortar vendors may have some options available, they do not always carry a wide selection. Consequently, consumers who are in the market for these adapters can also benefit from learning how to access a wider catalogue of options on the online auction site eBay.
How Does a Video Cable Adapter Work?
A video cable adapter is an attachment that allows a cable with one type of connector to connect to an input that accepts a different type of connector. For example, a home theatre set-up might feature an older DVD player that connects to the system using RCA outputs. The television in this set-up, on the other hand, may only have HDMI inputs. An adapter would be necessary to connect the RCA cable coming from the DVD player to the HDMI input on the television.
Due to the wide variety of inputs and outputs in the world of audio and video, adapters come in an array of designs. Anything from an RCA-to-HDMI adapter to a VGA-to-S-video adapter can be found in the marketplace, and this gives consumers a diverse range of solutions to their video connection needs.
Understanding the Various Jack Types
Before shopping for a video cable adapter, consumers should make sure that they understand the different types of jacks that are involved in analogue and digital video transmission and that they recognise which types of jacks they need for their purposes.
Male vs. Female Jacks
When shopping for video cable adapters, it is essential that consumers understand a central concept that is used in cabling: male and female components. A male component is the protruding, insert element of a jack, while a female component is the element that accepts the male connector. For example, an adapter might have a female component on one end that accepts a specific type of connector and then a male version on the other end that can then be inserted into a device. These terms pop up often when shopping for video cable adapters, and they can affect whether or not an adapter works for a particular set of needs.
Analogue Video Jacks
There are four jack designs that are most commonly used in analogue video transmissions. These jacks each have a distinct look and transmit varying levels of video quality.
Coaxial Connectors
A coaxial connector is a small, circular jack with a thin central pin that inserts into the input port of a device. An outer, circular frame holds the connector in place by either fitting flush with the outside of the input port or spinning down to lock onto the port.
Coaxial connectors and their cables conduct video signals that are no higher than 350i, which makes them the most basic version of analogue video cable. Coaxial connectors are most commonly used with legacy devices, such as VCRs.
RCA and Composite Jacks
RCA and composite jacks are closely related connectors in terms of both design and quality. They each carry a signal that registers at 480i and delivers a notch up from coaxial cables in terms of analogue video quality. RCA and composite jacks have a sturdy central pin that fits into a female input port and a long, circular outer structure that fits flush onto the outside of the receiving port. They are often found on a wide range of media players, including DVD players and video game consoles. RCA and composite jacks often come with connected audio jacks on the same cable. Most adapters that address RCA or composite needs also feature components for handling these audio jacks.
S-Video Jacks
S-video connectors also carry a 480i signal like RCA and composite cables; however, S-video separates brightness and colour data to create a more complex colour scheme in video. An S-video connector contains four female slots that can accept corresponding pins on a device's input jack. These pin compartments are arrayed in a trapezoidal shape within a circular form factor. An outer case encircles the S-video input and holds the jack in place. S-video does not come with associated audio.
Component Jacks
Component jacks deliver the best quality video signal of all the analogue connectors. These jacks resemble a smaller version of composite jacks, with a central pin and a circular case on the outside. Component jacks also come with associated audio cables. A component cable can deliver a signal as high as 1080i, which makes it a solid connection choice for a wide range of newer devices. Ports for component jacks are often found on digital devices, such as HDTVs.
Digital Video Jacks
Digital devices use a different range of connectors. These interfaces carry a rich and diverse signal set that can deliver a higher quality picture than analogue connectors.
HDMI Jacks
High-Definition Multimedia Interfaces, commonly referred to as HDMI connectors or jacks, carry quality digital video and audio signals in one interface. These jacks are widely used in Blu-Ray players, HD televisions, and high-definition television receivers. An HDMI connector features a compact insert that is similar to a USB jack, but with a trapezoidal shape and two rows of internal female pin slots. HDMI jacks come in both standard and mini form factors, so it is important that a consumer determine which of these HDMI types a device uses when purchasing an adapter for an HDMI jack.
DVI Jacks
DVI cables were originally manufactured for use with computer monitors, but they can be found on a range of pre-HDMI televisions. These jacks have an encased pin structure with two pins that screw into either side of the input jack to hold the connection in place.
Firewire Jacks
Firewire jacks, sometimes called IEEE 1394 or i.Link jacks, are similar to USBs. These jacks are used in mobile devices, certain laptops, and digital camcorders. Some televisions may have a firewire input, but this jack type is not traditionally used for HD television display.
Signal Quality and Video Cable Adapters
Consumers looking for video cable adapters should understand that transforming a signal through an adapter can affect the signal quality in both positive and negative ways. For example, a digital player adapted to connect with a standard television via RCA cables can lose video quality. In a similar fashion, an analogue output device, such as a VCR, can experience some enhancement to its video output when adapted for display on an HD television. Most of these changes do not create a large, visible effect for the average consumer, but individuals in the market for adapters should understand this principle and that some signal degradation or slight enhancement may occur when leveraging one of these connections.
Popular Types of Video Cable Adapters
Video cable adapters can come in any one of a number of designs, but there are a few that are particularly prevalent in the marketplace that provide commonly needed solutions. The following chart lists these adapters as well as the functions they typically serve in a home video system.
| Video Cable Adapter | Popular Usage |
| --- | --- |
| RCA to HDMI | Porting legacy media players with digital displays |
| Firewire to HDMI | Allows content from a digital camcorder to play on a digital television |
| DVI to HDMI | Allows content from a laptop or computer to display on a digital television |
| HDMI to S-Video or RCA | Allows a digital media player to connect with a standard television |
This chart offers a limited selection of the range of adapters that are available. Consumers who are looking for a video cable adapter should confirm what inputs and outputs are needed for the two devices that need to be connected. Proactive communication with a vendor can facilitate the process and help ensure that consumers purchase the correct device.
Buying Video Cable Adapters on eBay
The online auction site eBay offers a wide array of video cable adapters for consumers due to the fact that it aggregates multiple vendors together in one place. When you visit eBay to make a purchase, look for the search bar on the homepage. You can use this user-friendly interface to pull up listings that are relevant to your needs. Enter a keyword term with the specifications of the adapter you need, such as 'RCA to HDMI adapter'.
Getting to Know the Sellers on the Site
When shopping on eBay for any item, you can learn a lot by taking some time to get to know the sellers of the items you are interested in purchasing. Visit each seller's page and review his or her past auctions. Also take a moment to look through any feedback other customers have posted. This can help guarantee that you receive a reliable product from a trustworthy seller.
Conclusion
Video cable adapters are a quick and easy solution that allows consumers to connect even the most diverse components in a home theatre system, including high-tech Blu-Ray players and dated legacy televisions. Numerous older legacy devices can still connect to the latest HD televisions with the use of the right adapter. In order to ensure that consumers find the correct solution for their needs, they should familiarise themselves with the various jack types included in home electronics and confirm that they understand which types of adapters they need.
With this information in hand, consumers can leverage the wide-ranging catalogue on eBay to find the best adapters for their video players and displays, or they can visit electronics stores to find various adapters. The purchase of the right video cable adapters allows consumers to get the maximum life out of their various home video devices by enabling them to connect to the latest home theatre equipment on the market.