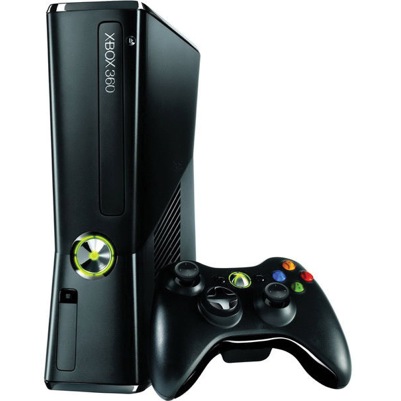 Video gaming has existed since the 1950s, yet it was not until 1972 that the very first console capable of connecting to a television set was released in the form of the Magnavox Odyssey. Since that time, video game consoles have changed extensively, constantly evolving to fit the times as well as the technology. Today's video game consoles are considered to be part of the eighth generation, spanning back to the early seventies.
Since the advent of home video game consoles, dozens of options have cropped up. With so many choices available, shopping for the right video game console can be a bewildering experience. There are many criteria that must be considered in order to determine what style of video game console best accommodates the needs of one's family. The three major modern game console options are Microsoft Xbox 360,, Sony Playstation 3,, and Nintendo Wii U.. However, there are many other consoles that are close to these, including the sixth and seventh generation consoles, and many more eighth generation consoles to come. Before purchasing a video game console on eBay,, it is important to be aware of the features as well as the trends in video game consoles.
Find Out Which Video Game Consoles are Newer or About to Be Replaced
Video game consoles are typically replaced with newer, more advanced models every few years. To stay current with trends in gaming and avoid having game titles phased out, choose the gaming system that is newer or a long way from being replaced. Information regarding upcoming console releases is usually not that hard to find. Manufacturers generally provide information about upcoming consoles a year or more in advance of the release. In fact, there are several annual summits wherein video game moguls introduce new games, accessories, and systems to insiders and the general public.
Of course, there is something to be said for older, used games. Consoles are generally sturdy and the games that go with them, even more so. If a consumer is looking to get some inexpensive entertainment without requiring the best graphics or latest trends, then it is better to select a system that is about to be replaced with a newer model or a second hand model that has already been replaced. Though new titles may be limited, there is always the option to purchased used video games that are like new..
Consider the Video Game Console's Game Titles
Prior to buying a video game console, it is important to consider the family of games available for the device. Many consoles have a variety of titles that are unique specifically to the gaming system, commonly referred to as exclusives. A consumer can tell alot about a console by the family of games that is available for the device.
One way to find out more about the game offerings for a particular console is by taking some time to peruse the games available for each console. The ideal candidate for a console has games that one is interested in.
If a consumer is purchasing a system for a young son alone, then it is advisable to select a family-friendly console. On the other hand, a college student looking for a console to play on the weekends may lean towards a model with more mature gaming options.
The title rating system is one method that consumers can use to make these decisions. Consoles often tend to cater to a particular age group or another, a fact that is clearly indicated by the title line-up.
Title Rating System
The Entertainment Software Rating Board (ESRB) has created a system to make it easier for a consumer to determine whether or not a console or computer game is appropriate for a particular player.
| ESRB Rating | Intended Players |
| --- | --- |
| Early Childhood | Young children |
| Everyone | All ages |
| Everyone 10+ | All above 10 years of age |
| Teen | Ages 13 and up |
| Mature | Ages 17 and up |
| Adults Only | Ages 18 and up |
| Rating Pending | Not rated; only seen in pre-release ads |
The reasoning behind a ESRB rating varies based on the content of the game. Modern video game titles include nudity, gore, violence, foul language, and sexually suggestive scenes. It is just as important for parents to consider these factors when purchasing video games as it is when choosing the movies to watch. The EC or Early Childhood rating provided by the ESRB is the equivalent of a G rating from the Motion Picture Association of America (MPAA). On the other end of the spectrum, a rating of Mature is comparable with that of an NC-17 or R rating from the MPAA. In fact, department stores are supposed to require identification proving a consumer's age before selling a video game that is rated Mature or Adults Only.
Check Video Game Console Compatibility with Television
Most modern televisions are set to work with the newer game systems that are intended to connect to the screen. However, families with older sets or those who are interested in purchasing an older console may run into a problem in this area. The primary issue is "burn in", a problem in which an image is burnt into the screen after being left on for a long period of time. Older projection televisions were particularly prone to this issue, but newer sets, even plasma screens, are designed with safeguards to prevent such an issue from occurring.
Of course, when it comes to expensive electronics, it is better to be safe than sorry. For this reason, it is important to check before making a purchase to make sure the console is compatible with the television set at home. If it is not, then one may have to purchase a new television, an adapter, or an alternate type of console.
Family System vs. Handheld Video Game Consoles
One of the first options facing the prospective buyer of a video game console is to determine if a handheld system or a multiplayer full-size console is the more appropriate choice. Some people do not consider handheld devices to be consoles at all, as they are not typically used in conjunction with a television screen. Others do consider these smaller devices when making a purchase, as they generally feature a personal screen.
The handheld console is primarily for use by one player. They are great for road trips, but do not offer the multiplayer action associated with traditional, television-connected consoles. Some versions may be able to communicate wirelessly between two players, but in general, handhelds are for one player at a time. Large families who buy this type of gaming system for their children may find they are individually cheaper. However, if they have more than one child, this may not be the way to go if everyone is into video games.
Full-size consoles from manufacturers such as Nintendo, Sony, and Microsoft feature options that allow multiple players to participate at the same time. They typically come with one or two controllers, with extras available. They also offer multiplayer online gaming experiences, and even if one lives alone, an Internet-based duel with another player is a possibility. These devices are the ideal option for a large family of gamers or individuals who prefer social gaming. They also feature better graphics and large options for screen size.
Buying Video Game Consoles on eBay
Finding video game consoles on eBay is an easy process. Simply input keywords related to the type of video game console that you wish to find. For example, you could try "XBox 360&" or a similarly specific search term to get listings that are relevant to the search term. On the other hand, if you are still not sure what sort of console you want, try a basic search term, such as "video game consoles", to find a high number of listings. Regardless of the search term used, you can use various filters offered by eBay to reduce the number of listings to a more manageable and specific level.
Feedback about the seller offers insight into how the seller has performed on the eBay transactions. Feedback can be found on user profile pages that provide ratings and reviews from clients. This page can also be used to access contact information about a seller and ask the seller any questions that you may have about a product. Verifying the seller's background is an important step to take before making a purchase, as this can help you feel at ease about the quality of the seller you choose to work with,
Conclusion
Modern video game consoles are used by people of all ages. They are frequently the centrepiece of a family room, with children and parents gathering around for a Friday night of fun and games. Since modern consoles also play videos and connect to the Internet, they are a source of other types of entertainment. Some individuals opt to have a video game console more for entertainment and viewing films than for actually playing games.
In the years since video game consoles became a common part of households, the type and variety of these devices have changed greatly. Today, consumers hoping to purchase video game consoles have multiple options to choose from, each with its own benefits, disadvantages, and collection of exclusive content.
Selecting just one option for the entire family can be a tedious process for those who do not know a lot about video games. Fortunately, eBay can make the process easier, thanks to its many user-friendly features and a wide network of sellers.