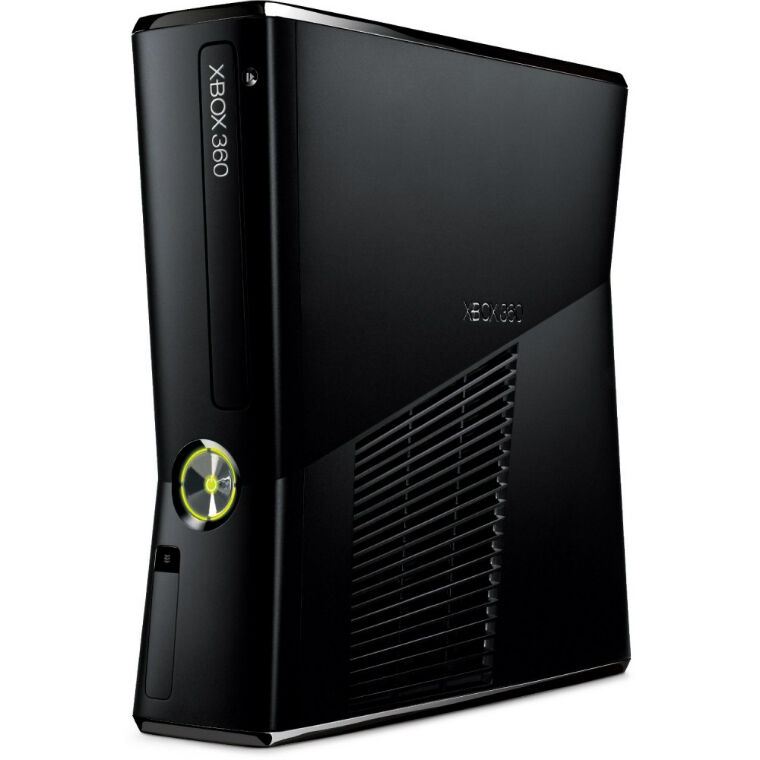 Kids of all ages, as well as some adults, enjoy the fun and challenges of video games. However, deciding on a console can be confusing because there are so many different brands and types of game consoles available on eBay. Purchasing a game console is generally fun, and once buyers decide on the right console, accessorising it with peripherals and games is the best part.
There are a couple of factors at work when buyers are deciding on the right game console. Price may be a consideration, and for buyers on a budget, some consoles may be a better fit than others. Other things to think about include which games are available on each console. Since some popular games are only made for certain platforms, consumers may want to purchase the system that offers the games they will enjoy playing the most. Brand loyal gamers may simply want an upgrade of an existing system, but for those new to gaming, picking a console does not have to be difficult, and there are many options for gamers on eBay, as well as games and accessories.
Select a Game Console
Choosing a console is not always easy. However, there are several main brands of game consoles available on eBay that may offer users different features. Picking a game console may also depend on what else the game system can do and what games are enabled on each platform. Some buyers may want the latest, newest console, while others do not mind an older version of a game console.
Xbox
The Microsoft Xbox 360 is one of the most popular types of game consoles. This console offers not only great gameplay for popular games like "Call of Duty", "Halo", and "Assassin's Creed", but it also offers a couple of different models. There is the basic 250 GB version and the 4 GB Kinect version, which allows gamers to play with their bodies instead of using a controller for extra fun during games like "Star Wars" and fitness games.
The Xbox also has family titles available on eBay such as "Guitar Hero", "Just Dance", and "Plants vs. Zombies". The Xbox is not just a gaming system, it bills itself as an entire media centre, and consumers can stream movies and videos through their Xbox as well.
Nintendo Wii or Wii U
Nintendo offers the Wii system and the updated version of that console, called the Wii U. The Nintendo Wii system, available in various colours on eBay, offers many types of games for all ages, as well as a fitness game series called "Wii Fit". Players can enjoy "Wii Sports", "Super Mario Bros.", "Sonic the Hedgehog", and "Skylanders Giants". Strategy games like "Legend of Zelda" and the "Lego" series of games are fun for young players, and everyone loves the "Just Dance" series of games.
There are many types of games available for players on the Wii. The Wii U offers a second screen experience for players with a handheld controller which has its own display. This feature allows users to continue a game after the main console has been turned off or changed to another channel, and makes it easy to use as a controller too. Some popular Wii U games include "Super Mario Bros." and "Zombie U".
Like the Xbox, the Wii systems are also useful as media systems, and can play DVDs and stream videos and movies, as well. The Wii can also be used to store photos, create slideshows, and shop for extra games through the Wii store.
Sony PlayStation
The Sony Playstation has had several incarnations over the years and is still a bestselling console. These powerhouse consoles have a vast storage capacity when it comes to hard drive memory, and they play Blu-rays and DVDs, as well as offer a wide and varied selection of games that consumers can purchase on eBay. There are a couple of consoles to pick from, such as the PlayStation 2 (PS2) or the PlayStation 3 (PS3), and titles of games include "Gran Turismo" and "Grand Theft Auto", along with games for kids like "SpongeBob Squarepants".
The PS2 and the PS3 are both media centres that offer movie play and streaming media. The main difference between the newer PS3 and the older PS2 is that the PS3 has Blu-ray capability, and it is also wireless. It also includes plenty of USB ports which peripherals can be plugged into. The hard drive capacity is increased on the PlayStation 3 as well. Both are widely available on eBay.
Purchase Games
Once buyers zero in on a game console, it is time to purchase games on eBay. Consumers can purchase games new or used, and when buyers select used games, they are often more affordable. Simply browse games by the system that is being purchased and ensure that the games are compatible with the system.
Some games may be the same brand, such as Wii, but may not be playable on different versions of the system. It is easy to purchase games on eBay because buyers can search by game genre, which is helpful for consumers who are simply looking for kids' games or solely looking for dance and music games.
Buy Accessories
Some consoles may be more entertaining with the use of added peripherals and accessories, like additional controllers, special controllers such as microphones or shooting guns, and accessories such as headsets or controller covers. For buyers who are purchasing games and a console, it is best to find out if the items require extra accessories. Some consoles may only come with one controller, and consumers may require two or even four, so those may need to be purchased separately on eBay.
For games that need peripherals, or for buyers who need extra cables, those items can all be purchased individually. Some consumers may want to add extra fun to their game console by purchasing coloured controllers on eBay, or they may need to add storage to their console by buying extra hard drive space.
Compare Prices of Popular Game Consoles
Game consoles are an investment, and they are not always cheap. However, buying a game console and games on eBay is an affordable option, and some consumers may even decide to purchase a used game console to save money. Picking a game console may come down to price for some buyers.
| Console | Price (New) | Price (Used) |
| --- | --- | --- |
| Xbox 360 | £££ | ££ |
| XBox Kinect | £££ | ££ |
| Sony PlayStation 2 | ££ | £-££ |
| Sony PlayStation 3 | ££-£££ | ££ |
| Nintendo Wii | £-£££ | £ |
| Nintendo Wii U | £££-££££ | £££ |
Of course, older versions of systems may be less expensive, but buyers should keep in mind that new games may not be manufactured for older systems, and only new games will be released for the newest systems. This may not matter if buyers enjoy the games that are available for the older versions.
How to Buy Video Game Consoles on eBay
When you are looking to buy a video game console on eBay, it is helpful to set a budget first, and then have some idea of the features that are important to you. Once you have picked a brand, pick a platform by navigating to "Consoles" and make the appropriate selections. You will be able to purchase consoles new or used. If you decide to go with a used console, make sure that it is in good condition, and talk to the seller about the console by clicking "Ask a Question" on the seller's page to discuss the condition of the system. Some sellers may offer bundles that include the console, peripherals, and games, and this may be a better deal than buying all of these items separately.
It is best to do some comparison-shopping on eBay before you commit to a console. Check to see which features each console offers, and what games are available on that platform. Some buyers may be swayed into purchasing a console simply due to the available games on that platform, especially if they are buying a game console for small children who cannot play action games or other more mature games. Check for feedback before you buy games and consoles, because a seller who has excellent feedback should ensure a satisfying buying experience.
Conclusion
Playing video games is practically a national pastime for kids these days. It is also fun for adults to play games too. Video games can relieve stress, teach children about strategy and hand-eye coordination, and simply offer a way to have fun and blow off some steam. There are games in every genre and for all ages of varying difficulty levels. Purchasing a game console can be difficult for buyers who do not know much about the world of gaming, but once they figure out what each console offers, it is easy to make a selection.
For buyers on a budget, a used console that is in good condition is a viable option. Buying bundles of games on eBay is a great way to get many games at a lower price, rather than buying them retail. Games such as music and dancing games can get a whole family moving at the same time, and provide a lot of laughs. Many consoles now also serve as entertainment systems, and buyers can enjoy the ability to watch movies and streaming content from the Internet through their console, making is even more of a wise purchase.