Airfix is the oldest manufacturer of scale plastic models in the UK, and for collectors, one of the most valuable. Today, the name Airfix is generally synonymous with plastic model kits, no matter who makes them. Learning more about Airfix models can help you make an informed purchase decision when looking for vintage models.
Vintage Airfix Models' Age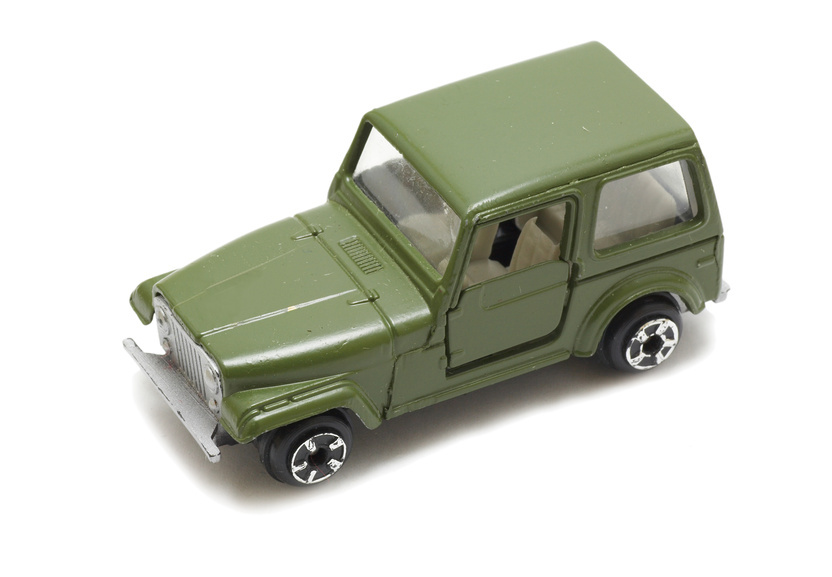 While Airfix models are still in production as of 2014 under the ownership of Hornby Hobbies Ltd, the original 1939 to 1981 models are the most collectible. Usually, the older the item, the more valuable it is as well. Pay attention to the age of the model if you collect Airfix models from specific decades, such as the 1960s. Even if you do not collect models from specific decades, pay attention to the age when shopping in order to ensure that the piece is vintage. Many vintage Airfix military models have present-day reissues, and these are less valuable and less collectible than the originals are.
Vintage Airfix Model Number

Every Airfix model comes with a model number, which corresponds to its magazine, and year of release. If you are collecting a specific series of Airfix models, such as the April 1971 series, then the easiest way to do so is to find the magazine from the month and year, and then collect all of the listed model numbers. An Airfix catalogue can help you familiarise yourself with all of the model numbers from a specific year or period.
Vintage Airfix Model Condition
The condition of a vintage Airfix model affects its value and desirability for collectors, but it is sometimes difficult to find very old models in good condition. If you intend to put your vintage Airfix models together, then you'll need all of the parts. Other considerations include that many vintage military models are not in the box, might be missing parts, or might have damage. Carefully check the condition before you agree to a purchase, especially if you want to put the model together.
Vintage Airfix Model Kits and Sets
Some vintage Airfix models are available in kits and sets with more than one item in each. For example, you can purchase a vintage Airfix model starter set with a range of different model planes, cars, or ships, model people, or even model animals in the same kit. Some examples include model 90267 of the HMS Victory, model 93011 of the BAC Jaguar GR1, or model 9520, the 1960s Sports Car Present Set, with the Aston Martin DB5, Jaguar E-Type, and the Austin Healey Sprite Mk. 1 car models. Airfix sets are a great way to start off a collection with multiple items at once.