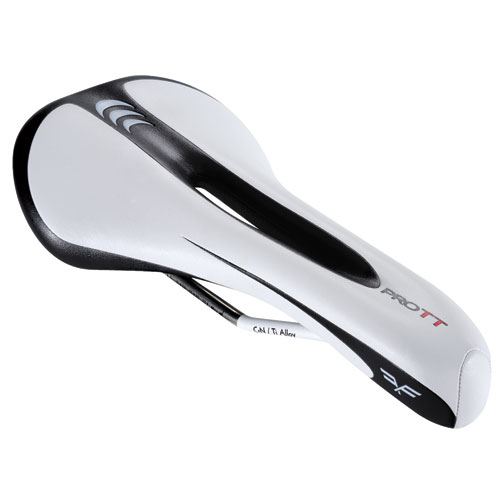 The bicycle is a hugely popular, multi-functional device. It allows human exertion to be transformed into rapid forward movement. This makes it an excellent means of transportation, with the benefits of low cost, environmental friendliness and great exercise. Riding a bicycle requires the cyclist to be seated. The part of the bike on which the cyclist sits is known as the saddle. There are many saddles available to prospective cyclists, some new, some vintage.
It is the intention of this guide to inform the reader and/or prospective buyer of the various benefits and disadvantages of buying both new and vintage bicycle saddles, so that they may make an informed choice of their own when shopping for one. This guide will also look in detail at the online auctioning platform eBay, and why it makes such an excellent place to shop for both new and vintage bicycle saddles online.
The Bicycle Saddle
Before beginning an exploration of the advantages and drawbacks of vintage and new bicycle saddles, some time must first be spent understanding the core elements and construction of the bicycle saddle. This section of the guide will outline the main features of the bicycle saddle, along with descriptions of their forms and functions, and details of what to look for when buying them. The main four components of a bicycle saddle are as follows:
Cover
Shell
Suspension
Rails
Cover
The cover consists of the outer layer of the saddle. It is the part that comes into direct contact with the cyclist, and as such is usually padded. Modern bicycle saddles will feature a layer of gel or foam, beneath a surface layer of nylon or spandex. Vintage saddles are, more often than not, made of leather. Though both kinds are tough and durable, leather saddle covers are harder, and are generally considered to be a little less comfortable. They do, however, offer a stylistic element that modern saddles often do not.
Shell
The shell is another word for the main body of the saddle. A shell is a hardened piece of material, shaped to seat a human body. The shell is shaped as follows; there is a narrow, rounded nose, which fits between the cyclist's legs, and a wide, rounded platform behind it, which supports the cyclist's rear. The shell is usually made of a lightweight, strong material, such as plastic or carbon fibre.
Again, there is a notable divide between modern saddles and vintage ones when it comes to the shell, namely that vintage saddles tend not to have one at all. Older leather saddles tend to consist of a sheet of leather stretched taut between the front and rear ends of the saddle, with no shell supporting it. These are initially less comfortable, though they "wear in" after usage, shaping themselves slowly to the cyclist's body, making them more comfortable the longer and more frequently they are used.
Suspension
The bicycle is not always the most comfortable of devices to use, owing to the "shocks" of energy that can travel up through the rigid frame. This discomfort is often most readily apparent at the saddle, where the cyclist has the most contact with the bike. As such, many saddles will feature shock absorption, or suspension, technology. The idea is to install a feature which dampens the amount of kinetic energy transferred through the saddle to the cyclist. There are many different kinds of suspension. These include various combinations of coiled steel springs, layers of gel padding and flexible nylon frames. The more recently a saddle was made (and the more expensive it is), the more likely it is to feature sophisticated and efficient shock absorption technology. Vintage saddles, particularly those without shells, will often have limited , clunky suspension, whereas new models will often have complex shock absorption techniques.
Rails
The rails are the part of the saddle that interfaces (or connects) with the rest of the bike. They have some or all of the following features:
Two parallel rails that run the length of the underside saddle, which the seat post can clamp on to.
Hollow or solid interiors, balancing weight, strength and flexibility.
Can be made of magnesium, carbon fibre, titanium, steel or aluminium, depending on the cost and specifications.
The industry standard size is 7mm (which will fit the vast majority of bikes), though some companies make them in different sizes, which require the use of specific brands or types of seat post.
Vintage saddles will be highly likely to conform to the industry standard sizing, whereas modern saddles will more frequently fit only certain designs.
Other Considerations
Other important things to consider when shopping for bicycle saddles include:
Size – the required size of the saddle will depend on the purpose of the bike; racing saddles tend to be narrow, whereas comfort saddles tend to be wide. Children's saddles are also available in various sizes.
Adjustability – saddles can be adjusted in relation to the bike, to fit any cyclist. This is a feature common to all saddles, but should be taken into account when buying anyway.
Colour/design – how a saddle looks is important; make sure the saddle will fit with the aesthetic of the bike before buying.
Vintage Bicycle Saddles
This section of the guide will look at the pros and cons of buying vintage bicycle saddles.
Pros:
Vintage bicycle saddles are usually made of leather, and feature older technology, as mentioned above. This gives them a very distinctive style and appearance. Leather bicycle saddles are sturdy and functional, and look back to a different time, when the dominant aesthetic was simpler and, to many people, preferable. For those who appreciate the aesthetic, a vintage bicycle saddle is its own benefit.
As they are older and feature less modern technology, vintage bicycle saddles will tend to be cheaper than their modern counterparts. They will also be tougher and more durable, meaning they last longer, and are thus even more cost effective.
Cons:
Vintage bicycle saddles, being older, have usually seen some use already, and are thus more likely to be in poorer condition, both visually and functionally.
As they feature older, less advanced technology, vintage bicycle saddles tend to be less comfortable (due to the lack of features like shock absorbers, padding and shells) and less efficient.
New Bicycle Saddles
Pros:
Buying a new bicycle saddle increases the likelihood of it coming in prime condition.
Newer saddles feature many more modern design aspects, including shells, padding and sophisticated suspension techniques. They will also be made from lighter, stronger and more comfortable and long-lasting materials, like carbon fibre or nylon. Riding a new bicycle saddle is an better technical experience all-round
Cons:
· Due to the cost of manufacturing of all the additional features, new bicycle saddles will be more expensive for the consumer.
· New, shiny saddles may be considered to be bland or soulless, lacking the personality imbued in a vintage saddle by time and use.
How to Buy Vintage or New Bicycle Saddles on eBay
The popular, user-friendly auctioning website eBay is a truly excellent location in which to buy both new and vintage bicycle saddles on eBay. It features an expansive selection of products, and an intuitive, well-designed interface, which combine to provide the easiest, quickest and most personalised shopping experience for the user.
Navigating to the appropriate section(s) is a simple matter. The eBay homepage is the best place to start. In the left-hand margin of this page is a list of the most general product categories. Select Sports & Leisure from this list. This relocates to a list of main sections within that category. Choose the Sporting Goods heading from this list. Next, pick Cycling. From the list of sub-headings which then appear, select Bike Components & Parts, followed by Saddles. Finally, either select New from under the condition filtering option, or type "vintage" in the search bar, to arrive at the desired area of the website. This is called the item listings.
The item listings consist of thumbnail images of the product, as well as key information pertaining to that product. The listings can be customised to suit user needs with a variety of filtering options, located towards the left hand side of the page. These include brand, colour, material, condition (as mentioned above), price and seller's location. In addition, the user can elect either to "buy it now", allowing for on-the-spot purchase of a product, or "auction", which allows bidding against other users.
Clicking on an item's thumbnail or name will relocate the user to the aforementioned item's individual page. This contains detailed specifications of the product, as well as information about the seller (namely user ratings, feedback and contact information).
These helpful features are all parts of a greater whole. When combined with the tremendous array of products available, eBay can definitely be considered as a great place to shop for both new and vintage bicycle saddles online.
Conclusion
The bicycle is an excellent means of transportation and enjoyment. It provides exercise, does not damage the environment, and is great fun. Bicycle saddles are a key component of the bicycle. Some cyclists prefer new saddles, whilst others prefer vintage. Each has different advantages. Style, comfort and cost are all major factors to consider in the shopping process. Using eBay, the popular online auctioning platform, allows the buyer excellent scope and ease of access when shopping for either new or vintage bicycle saddles.