Wakeboard bindings are an essential component of every wakeboard. These accessories keep the wakeboarders feet strapped to the wakeboard while offering support, stability, and control. The proper fit and adjustment of these bindings is just as important as choosing the wakeboard itself.
Sizing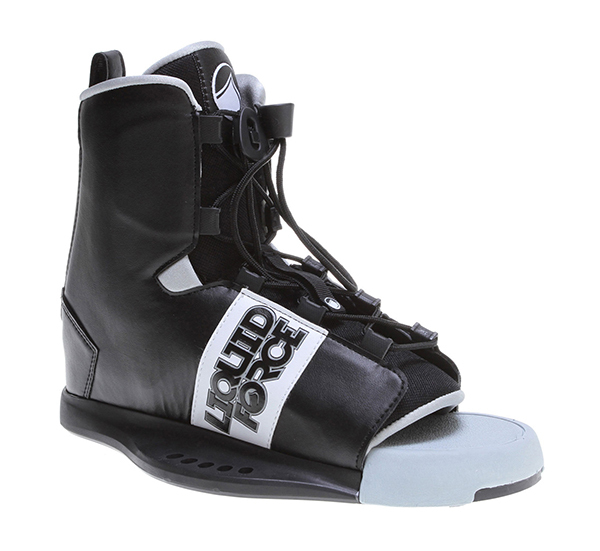 Most wakeboard bindings, such as O'Brien wakeboard bindings, are adjustable to a certain extent and come small, medium, large, and extra-large. Generally speaking, the toe and heel can be moved together or apart to increase or decrease the size of the binding. Consult the manufacturer's size chart to ensure a proper fit. If the bindings are too loose, you may lose control in the water; if the binding are too tight, they may cause discomfort. To further aid in water safety, be sure to wear a wakeboard helmet and vest while riding. Still, wakeboard gloves help protect your hands from wakeboard rope burn.
Open-toe vs. Closed-toe
Open-toe wakeboard bindings allow for the passage of water, in turn, creating a more natural ride. These bindings generally accommodate a greater range of foot sizes. Conversely, closed-toe wakeboard bindings offer a sturdy feel, greater control, and a precise fit. They also help keep the feet warmer, while in the water. Close-toe wakeboard bindings are usually more expensive and of higher quality than open-toe varieties. No matter what style you decide on, take into account binding placement. The bindings should allow the rider the ability to adjust their stance on the wakeboard according to comfort.
Adjustment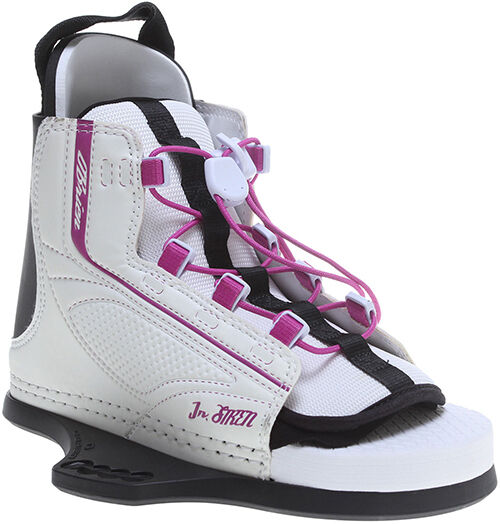 Consider how the bindings are tightened and secured around the feet; Velcro, plastic bindings, zips, and laces all prove popular. Choosing the right type greatly depends on the rider's level of skill as well as the comfort level. More experienced wakeboarders, especially those who perform tricks or require greater control over their board, should opt for an adjustment that securely locks them onto the board, such as laces. Still, beginners may better benefit from the simplicity of plastic bindings.
Flex
The flex of the wakeboard bindings varies significantly between models, from stiff to soft. Some riders like the security, board control, and ankle support stiff bindings offer; these bindings prove better for carving and speed. Still others prefer the flexibility of softer bindings. Choosing the right flex is ultimately a matter of personal preference. However, softer flex is recommended for novice wakeboarders and for those who perform tricks, as this gives them the ability to manoeuvre their wakeboard in various directions. When shopping, take into account the stiffness of the bindings; the stiffness scale runs from one to five, or soft to stiff, respectively.