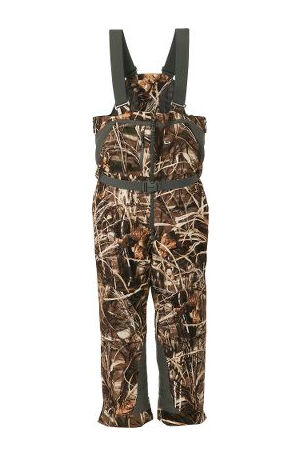 The clothing that is worn in hunting needs to be specially designed to allow for the hunt to go as smoothly and safely as possible.
For this reason, waterproof clothing is essential for those who wish to hunt during wet and rainy conditions. The need for waterproof clothing in hunting stems from the fact that hunters require the utmost concentration whilst shooting. Therefore, if one is wearing waterproof clothing, one can concentrate on the hunting and shooting without having to concern his or herself with staying dry.
There are many different materials used in the manufacturing of waterproof hunting clothing and most of the items of clothing that are worn during hunting are available as waterproof. From jackets to hats, the range is extensive, especially on auction sites such as eBay.
This guide is written with the intention of helping those who require it to purchase waterproof hunting clothing on the site.
Materials Used for Waterproof Hunting Clothing
There are a variety of materials used for the production of waterproof hunting clothing, all of which have various benefits to the hunter. It is worth noting that different materials are better suited to certain types of hunting, as well as those that are suited to specific precipitation levels (in that some are more waterproof than others). It is best to know the sort of material that is preferred for waterproof hunting clothing before beginning to look for it.
Below is a table detailing the different materials used for waterproof hunting clothing that are available on eBay:
| | |
| --- | --- |
| Tweed | Tweed is a popular material used in hunting, regardless of its water resistant properties. A lot of amateur and beginner hunters purchase tweed as a means of looking the part of a hunter, without realising that it is an effective material in keeping hunters dry, as well as warm, whilst shooting in wet conditions. Tweed is a closely and tightly woven fabric that does not allow for water to seep through. Depending on the level of rain, water can often be brushed off tweed; such is the nature of the material. Most pieces of waterproof hunting clothing that are made from tweed will have a lining on the inside of the piece to further protect wearers from getting wet. One of the more popular types of tweed is known as Harris tweed, which originates from Scotland. |
| Wax Coating | Wax coating is the name given to the finish that can be seen and felt on a number of items of waterproof hunting clothing. Whilst the items of clothing themselves may be made from other materials, the wax coating is the component that ensures that the item of clothing is waterproof. Much like waterproof hunting clothing made from tweed, items of clothing that use a wax coating do not allow water to seep through the material, meaning that droplets often sit on top of the material and can be brushed off. There are many items of waterproof clothing for hunting that use a wax coating. The most popular of these are wax-coated jackets, available via a popular brand known as Barbour. There are also wax coated hats and trousers available to purchase from eBay. |
| Nylon/Polyester/Cotton Canvas | Whilst these materials are used to make waterproof hunting clothing, they are not inherently waterproof. They are tightly woven fabrics but they are not resistant enough to prevent water from seeping through. However, nylon, polyester and cotton canvas become waterproof after certain treatments given to them. If not pre-treated by manufacturers, there are waterproofing sprays available so that owners of polyester, nylon or cotton canvas hunting clothing can waterproof their items of clothing themselves. The only downside to these materials is that they can be rather noisy when walking or moving, meaning that when hunting animals they might be disturbed and the hunter will have to start again. |
Types of Waterproof Hunting Clothing
Waterproof hunting clothing is available in many different forms. One of the best ways of purchasing items of clothing suitably designed for hunting is to know what type of clothing is required before the search can begin.
Here is a table outlining the different types of waterproof clothing that is designed for hunting, as well as detailing the things to look out for when buying them:
| | |
| --- | --- |
| Jackets and Coats | Waterproof jackets and coats for hunting are one of the more readily available types of waterproof hunting clothing. There are a variety of materials that are used to make this specific type of attire. Most popular amongst hunters are wax-coated jackets that repel wet weather and are easily dried once wet. One of the disadvantages of wax-coated jackets is that they can be heavy on the shoulder and may affect the hunter's ability to move quickly and with stealth. There are, however thinner waterproof jackets and coats available that are made from the likes of waterproofed polyester and nylon. Synthetic jackets and coats of this nature tend to be less durable, as well as being quite loud whilst the hunter is moving. There are also thick, tweed jackets available that despite the thickness of the fabric are reasonably light in comparison to thicker jackets and allow for the hunter to remain quiet. |
| Waistcoats | Waistcoats are a popular item of clothing amongst hunters. Whilst wearing a waistcoat instead of a jacket or coat may seem to defeat the point of attempting to stay dry, most waistcoats can be worn over the top of lighter jackets to increase water resistance and warmth for the hunter. Most waistcoats designed for hunting tend to be made from tweed. However, there are some available that have a wax coating but these tend to be high on the price scale. |
| Trousers | Waterproof trousers are of importance to hunters that hunt in the likes of forests and woodlands that may require the hunter to climb through brackets and wet plants. There are waterproof trousers that are often made from waterproofed polyester, as well as those that use cotton canvas. Those that use cotton canvas tend to use this fabric as a means of providing patches of material on the trousers to prevent certain areas getting wet. For example, some waterproof hunting trousers may have knee patches to stop the legs from getting wet whilst kneeling, as well as a patch on the rear of the trousers if the hunters wish to sit comfortably in wet conditions. |
| Boots | Boots are another important item of waterproof hunting clothing. Usually made from thick leather, waterproof boots stop the hunter's feet from getting wet unnecessarily. Waterproof boots also have thick soles to further keep the hunter dry and away from wet terrain. There are many forms of hunting boot that are high-topped to protect the leg of the hunter from wet terrain, also. These are often known as gaiters and may be made from polyester or nylon as well as include elasticated ankles for further water resistance. |
| Hats | A lot of hunters wear hats whether it is a means of protection from the sun or rain. For this reason, there is a selection of hats suitable for hunting that are light, as well as waterproof, to help hunters deal with rain and wet conditions. Waterproof hunting hats often come in the form of flat caps or bucket hats to provide as much waterproofness as possible. |
Further Buying Considerations
When buying waterproof hunting clothing it is important to know what type of material is being used, as well as knowing what item of clothing is preferred. However, it is also important to look out for smaller details that may be otherwise ignored.
Here some additional things to look for when buying waterproof hunting clothing on eBay:
Ankle Fasteners: On many waterproof trousers and gaiter boots there may be the option to tighten the item of clothing near the ankle. Not only does this prevent the material from catching on loose branches or twigs, it provides a seal that prevents water from getting inside the lower end of the trousers. If this is required, be sure to look out for ankle fasteners in the product description.
Breathability: One of the problems with the fact that waterproof clothing is usually woven so tight is that breathability becomes an issue. Most product descriptions will mention the breathability of the product so keep an eye out for this. Breathability is important in terms of how warm the hunter may get despite hunting in wet conditions.
Quietness: Being stealthy in hunting is a priority. A lot of waterproof clothing that is not designed for hunting will be noisy and can alert an animal to the hunter's presence whilst the hunter is moving. Even the slightest noise can have a big effect. Be sure to buy an item of waterproof hunting clothing that keeps movement noise down to a minimum.
Durability: It may often be the case that hunters will be hunting in rough conditions. For this reason the clothing that is being worn needs to be both waterproof but durable.
Conclusion
With all of this taken into consideration, the best way of buying waterproof hunting clothing is by being well read and informed on the items of clothing that are available, as well as recognising their advantages and disadvantages.
Remember to look out for the smaller details such as noise issues and the thickness of the material used so as to purchase an item of waterproof hunting clothing that is of the highest quality possible.
Finally, when buying from eBay, be sure to read the site's terms and conditions, as well as those of PayPal.