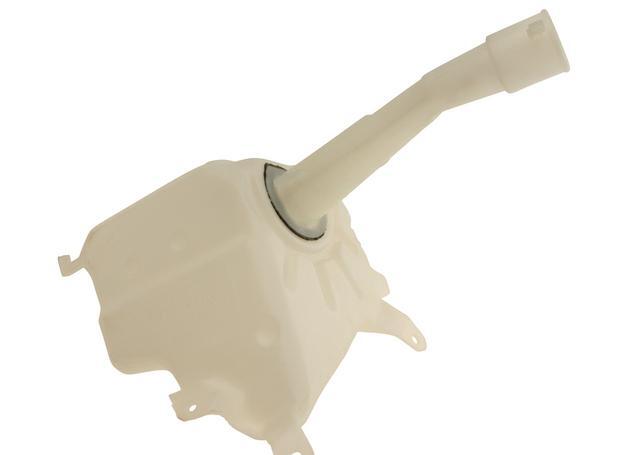 Accidents happen on the road all of the time. While films often prefer depicting dramatic car accidents like drunk driving, the truth is accidents may be caused by something as small as a squashed bug and a defective windscreen washer. Defective window washers are often characterised by the inability to pump fluids onto the glass so the wiper can clean it off. When mud splatter or bug grime obscures the driver's line of vision, this can quickly escalate to accidents and loss of life. This is why for those who are experiencing this with their Daewoo Tacuma, it is important to get this remedied immediately.
While some people prefer buying their windscreen washers from speciality car shops, many now choose to get these online. When purchasing a windscreen washer for their Daewoo Tacuma, those who are serious about it should know the different types and a general overview of how a windscreen washer works. Additionally, it is important to get a brief understanding of how to troubleshoot a windscreen washer should it begin to malfunction.
The Daewoo Tacuma
The Daewoo Tacuma was first released by GM Daewoo in 2000. While it is known as the Daewoo Tacuma in the United Kingdom, it has also been introduced as the Chevrolet Tacuma, Chevrolet Vivant, Chevrolet Rezzo, and the Daewoo Rezzo in other markets. When General Motors purchased Daewoo in 2002, it rebranded most of the Daewoo line to Chevrolet.
Known as part of the compact MPV category, the Tacuma is a small family car that is popular in Europe. Tracing its beginnings to the Daewoo Nubira J100, the Tacuma comes with a Family 1 or Family II engine with a 1.6-, 1.8- or 2.0-litre capacity. It comes in automatic or manual transmission, and has a seating capacity of five to seven. As for its luggage capacity, the Tacuma can hold 1,425 L. Since 2008, the Dacuma Tacuma is no longer being produced and has since been succeeded by the Chevrolet Orlando. Those who are interested in purchased Daewoo Tacumas today have to buy it secondhand.
Shopping for a Windscreen Washer
When the windscreen washer has been deemed defective, the first step is to decide if it is best to replace it with an Original Equipment Manufacturer (OEM) or an aftermarket washer. OEM windscreen washers are those purchased from the car manufacturer, while aftermarket ones refer to those made by third-party manufacturers. Aftermarket washers can be those that are specially made for the Daewoo Tacuma or a universal washer that can be made to fit a wide variety of cars.
How the Windscreen Washer Works
Windscreen washers supply a mixture of alcohol, soap, and water to the windshield. When the windshield is dirty, the driver can squirt some of this mixture onto its surface and clean it using the wiper. This mixture is typically kept in a small reservoir underneath the bonnet and is sprayed using small jets located on top of it.
Powered by a motorised pump, the washer pushes the liquid through rubber hose with enough pressure that allows it to cover most of the windshield. In some countries, water may be substituted for windscreen washer fluid. While this can be done in warm climates, water tends to freeze in the tank or pump for colder climates.
To increase its efficacy, some car models heat the washer fluid before spraying it. In cold weather, this helps remove frost and eliminates the extra step of scraping it off the windshield. This feature is helpful for those who constantly have to battle cold weather.
Windscreen Washer Fluid Types
There are many different windscreen washer fluid types being sold on the market today. Some of these washer fluids need to be diluted before being poured inside the reservoir. Others are best used for cold, icy weather or in places in the world where the driver expects to have a lot of bugs flying into the windshield. Windscreen washer fluids may be made from ethanol, methanol, and ethylene glycol, among others. Because it is made from corrosive material, many critics point out that it can destroy the vehicle's paint, plastic, rubber, and more. Despite health and environmental concerns for these windscreen washer fluids, most people still agree that these fluids still play a big role in ensuring road visibility and safety.
Troubleshooting the Daewoo Tacuma Windscreen Washer
Since Chevrolet stopped production of the Daewoo Tacuma, car owners have had legitimate concerns over the possible lack of OEM spare parts in the future. The good news is there are still a lot of aftermarket windscreen washers that can do the job just as well. Unless the current windscreen washer is recommended by a professional for replacement, it is often a good idea to check for the following problems before buying one.
Clogged Jets
Before doing anything else, make sure to check if the jet is just clogged with dirt or other particles. This can be done by using a thin wire, sewing needle, air compressor, hose, nozzle, and an air-aerosol can. Park in a quiet place on a level surface. Look for the washer jets and insert the wire into the jet to dislodge debris. Another way to dislodge dirt is to use the aerosol can to blast air into the jet. Pull the lever to see if the windscreen washer works. If this does not solve the problem, open the bonnet and look for the hose connecting the jet to the reservoir. Disconnect the hose from the T-stub and use the compressor to blast air into the other end of the jet.
Blown Fuse
Park the car in a place where it is possible to hear the whirr of the windscreen washer. Pull the lever and listen for a high-pitched whir coming from the pump. If there is no sound, then it may be a blown fuse, which means that it has to be replaced. This fuse can easily be purchased from traditional hardware stores or from online shops. Those who are comfortable in replacing this themselves should do so. But for those who lack the technical experience, it is best to leave this to the professionals.
Broken Washer Pump
If replacing the fuse and cleaning the electrical connections still do not work, it becomes possible that one is dealing with a broken pump. It is at this stage that it may become necessary to procure a Daewoo Tacuma windscreen washer pump replacement. Request for an OEM windscreen washer from the mechanic and if they have trouble looking for one, consider purchasing one online. While universal windscreen washers also work, it is advisable to use washers that are built specifically for the Daewoo Tacuma.
Buying a Windscreen Washer for a Daewoo Tacuma on eBay
Those who are looking to buy a windscreen washer for their Daewoo Tacuma should consider doing so on eBay. The process is simple. Start by visiting the eBay homepage and entering "Daewoo Tacuma windscreen washer" in the main search box. Press enter and wait for eBay to return search results of relevant products in their database. If the results are too limited in scope, consider removing some words and typing "windscreen washer" instead. You can then narrow down the results by using the filters located on the sidebar. These are location, price, condition, and more. People may even consider purchasing a used Daewoo Tacuma windscreen washer should they have no other choice.
When you have weeded out all the window washers that you do not want, you now need to check out the sellers. Smart and savvy buyers know that it is important to do due diligence on the seller. After all, this determines whether or not the transaction becomes easy and hassle-free. This is why it is often suggested that you only transact with sellers who have a minimum of 99 per cent in feedback score. Still, if you want to deal with a seller with a lower score, just make sure to read through previous client feedback so you can avoid their mistakes. You can contact sellers through the handy "Ask a Question" feature. Additionally, you can also choose to deal only with sellers that offer free shipping or collection to keep your costs down.
Conclusion
Windscreen washers are important to have when driving in less than optimum conditions. Without proper road visibility, it is easy to get into all sorts of accidents. For those who are driving a Daewoo Tacuma, it can be a challenge to look for parts when the vehicle is no longer in production.
When looking for replacement parts, the windscreen washer can be OEM, aftermarket, or universal, among others. For those who are looking at types of windscreen washer fluids, there are those made from ethylene glycol, methanol, ethanol, and more. Before purchasing a windscreen washer, it is also good to first check if the washer on the car can still be fixed. Common washer problems are clogged jets, a blown fuse, and a broken washer pump, among others. Purchasing a windscreen washer for a Daewoo Tacuma is easy when done on eBay. With just a few clicks, the washer can arrive at one's door in just a couple of days.