The boom, in windsurfing, sits horizontally across the sail, providing structural support. Windsurfers grip the boom to keep them on their board, and push and pull against the boom with their hands, or via attached cords, to manoeuvre the sail, to catch optimal airflow, and move at speed in their chosen direction. Understanding the options available to you enables you to purchase the best windsurfing boom to meet your needs.
Carbon Windsurfing Booms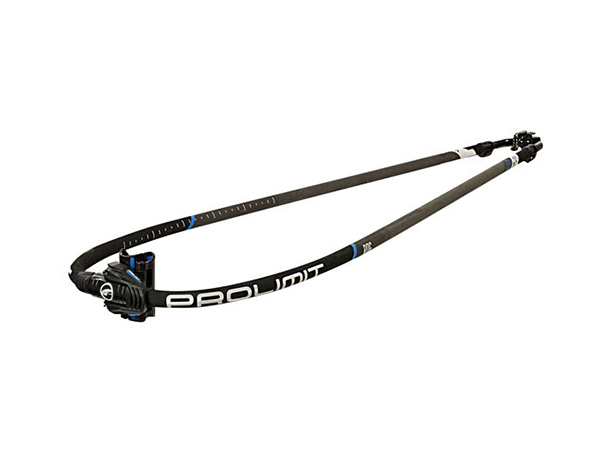 For windsurfing, carbon windsurfing booms are the stiffest type available, with very little flexibility. They are a good choice for use in strong winds. Due to their high tensile strength, carbon windsurfing booms withstand the extra pressure when the sail is full of wind, and pushing against high force winds. The first choice of experienced windsurfers, carbon windsurfing booms are available with grip sizes ranging from 26 mm to 32 mm, so you can find a boom with an easy, comfortable grip. Choose small diameter grips if you windsurf in cold water, have small hands, or wear gloves during your sessions. Choose larger grips if you have large hands, operate a boom in excess of 200 cm, have a large windsurfing sail, or sail in high temperatures. The larger the diameter of the boom, the stronger it is, and can tolerate more pressure and stress than smaller models.
Aluminium Windsurfing Booms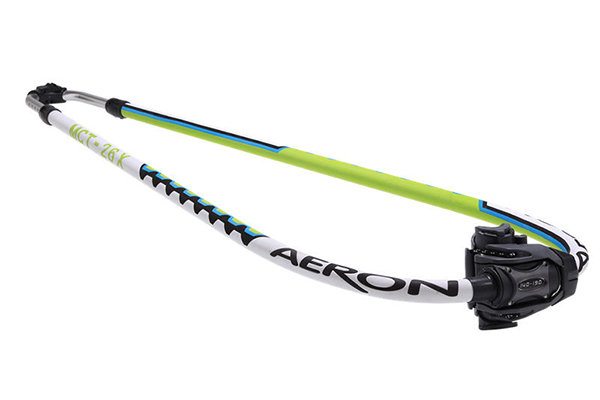 Aluminium windsurfing booms are lightweight and corrosion resistant. These booms are less expensive than carbon models and are the most common type among amateurs, particularly suitable for novices. Many aluminium booms are fully adjustable, allowing you to set the size according to the size of the sail you use. They are very durable and are good all-rounders, suitable for all weather conditions and sail types. Available as T9 and T6 constructions, aluminium booms are particularly strong. Those sailing with large sails or in high wind force areas should choose the stronger T9 construction. T9 aluminium windsurfing booms feature solid construction throughout and are very stiff, offering superior support and control.
Windsurfing Boom Accessories
Most windsurfing booms come with a boom mast attachment, known as the inhaul, as well as a sail attachment, known as the outhaul. However, if one of the clips breaks, you cannot operate the sail properly, and require a replacement, so many windsurfers choose to keep a spare outhaul and a spare inhaul in their equipment bag, just in case. Make sure the clip is suitable for your windsurfing boom size and, to limit breakage or damage, opt for strong, durable clips. To keep your windsurfing boom safe and secure, purchase a boom storage bag with pockets to store clips and tools.