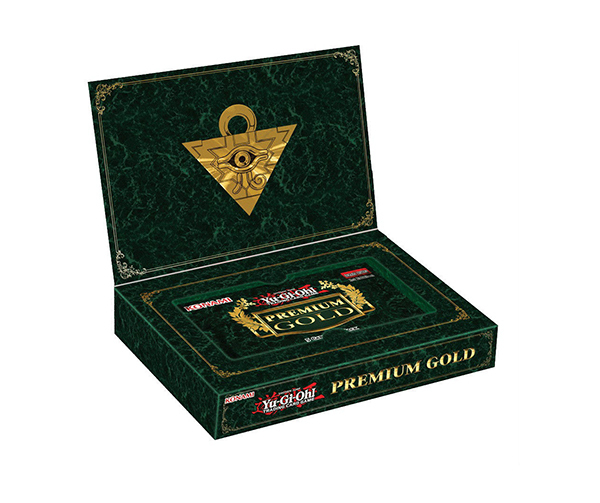 With over 25 billion cards sold worldwide, the Guinness World Records have named Yu-Gi-Oh! the best-selling trading card game in the world.
Whether you have just begun trading or are a seasoned collector, this guide offers you advice on how to choose from the wealth of Yu-Gi-Oh! trading cards available on eBay.
Yu-Gi-Oh! Gameplay
Firstly, it is important to understand the basics of how the Yu-Gi-Oh! game works.
Yu-Gi-Oh! was created in Japan in 1999. Published by Konami, it is based on a game played by characters in the original Yu-Gi-Oh! comic book and cartoon series.
In order to play the game, players must have a 'deck' of between 40 and 60 cards. Your deck is a custom-made collection of cards which are used to compete directly against your opponent's cards.
Duels
A Yu-Gi-Oh! match consists of 3 individual games, known as 'duels'. The player who wins the most duels wins the match.
In a typical 1 vs. 1 format duel, each player starts with 8,000 'life points'. Each player attempts to win using the cards in their hand. The aim is to reduce your opponent's life points to zero. There are several methods of victory, outlined briefly below.
o Life Points: Reduce your opponent's life points to zero. If both players' life points are reduced to zero simultaneously, the duel is drawn.
o Depleted Cards: If you have run out of cards to draw on your turn, you lose the duel.
o Special Victory: There are certain conditions in which an automatic victory is granted. For example, if your hand consists of the full set of ''Exodia'' cards, you win the duel.
o Surrender: A player may surrender and forfeit the duel at any time.
o Timed Game: Some games may be timed. In this case, the player with the most life points when the time expires is the winner.
Phases
Each player's turn is made up of 6 'phases': Draw Phase, Standby Phase, First Main Phase, Battle Phase, Second Main Phase, and End Phase.
Once a player has finished their turn, the other player's turn begins. This routine continues until there is a winner.
Formats of Play
o Casual Play: This involves playing games against friends or other players on a casual basis, such as at school or at home.
o Tournament Play: Tournaments are pre-arranged events which many players can attend. They are usually hosted by specialist organisations and clubs, or sometimes by players and card shops. Tournaments often include prizes, such as very rare trading cards.
Card Types
There are 3 fundamental types of card that are used in games of Yu-Gi-Oh!.
Monster Cards
Monster cards are the most common way of reducing an opponent's life points. Each monster card is identified by one of seven colours, which represents their category:
o Normal - yellow
o Effect - orange
o Ritual - blue
o Fusion - purple
o Xyz - black
o Synchro - white
o Token - grey.
Spell Cards
You can use spell cards for a variety of means, including raising your life points or increasing your monster's attack or defence. There are six types of spell card; it is important to have a good range in your deck.
Trap Cards
Trap cards become active in response to specific situations in the game. There are three types of trap card: Normal, Continuous, and Counter. Each trap card will have a different effect, such as destroying a monster that is attacking you, or repelling battle damage back onto your opponent.
Rare Cards
Each card in the Yu-Gi-Oh! game is attributed a rarity rating. The rarer a card is, the more valuable they are and the more sought after they will be. Furthermore, the rarer a card is, the more 'premium' they will look and feel. For example, whilst 'Common' cards have no notable features, 'Ultra Rare' cards have a holographic picture and gold lettering. The list below outlines the existing levels of rarity, from most common to most rare:
* Common
* Rare
* Super Rare
* Ultra Rare
* Secret Rare
* Ultimate Rare
* Gold Rare
* Ghost Rare
Buying Formats
There are several ways of purchasing Yu-Gi-Oh! trading cards. The size of your existing collection will determine which format is most suitable.
* Booster Packs: These are the most common method of adding to your collection. Each booster pack contains 8 common cards and one card between Rare and Ultimate Rare.
* Starter Decks: Suitable for beginners, these packs contain between 40 and 50 different cards, a playing mat and a rule book.
* Structure Decks: These packs include 40 cards centred on a specific card type, strategy or attribute. Unlike starter packs, you may find multiple copies of particular cards.
* Single Cards: Once you have established a sizeable deck, buying individual cards is a common method of adding to your collection. It is often cheaper to buy an individual card that you require than it is to buy several booster packs searching for the card. This is a particularly common way of adding rarer cards to your collection.
* Promotional Cards: Some cards can be released by other means, such as included with magazines or video games, or given to participants of certain tournaments.
* Yu-Gi-Oh! Lots: These are collections accumulated by players and sold as a mixed lot.
* Yu-Gi-Oh! Boxes: These boxes comprise of 24 booster packs.
* Yu-Gi-Oh! Collectible Tins: Collectible tins contain a certain number of rarer cards along with 5 booster packs. The tin itself is also considered to be a good collector's item.
Game Sets
You will also notice several different 'sets' of Yu-Gi-Oh! trading cards that have been released over time. Each of these sets, listed below, contains unique trading cards relating to a particular theme.
* Yu-Gi-Oh! Original Series
* Yu-Gi-Oh! GX
* Yu-Gi-Oh! 5D's
* Yu-Gi-Oh! ZEXAL
* Yu-Gi-Oh! Hidden Arsenal
Buying Yu-Gi-Oh! Trading Cards on eBay
When you have decided which Yu-Gi-Oh! cards you wish to purchase, you can find them quickly and easily on eBay.
From the eBay homepage, navigate to the Collectables category. From here, click on Trading Cards/ CCG. Now select ''Yu-Gi-Oh!'' from the ''Card/ Sticker Theme'' heading on the left of the page.
You can use the other options on the left of this page to narrow your search results further. For example, the ''Card: Option'' heading enables you to select from individual cards, boxes, promotional cards and full sets.
There is an extensive range of sellers on eBay offering you different buying formats. Many sellers are offering individual cards, whilst others may be offering decks, boxes, tins or Yu-Gi-Oh! lots.
Some sellers may also offer you buying incentives, such as a free rare card if you buy several cards from them. You should shop around as much as possible to appreciate the variety of offers available to you.
You may also like to browse a seller's eBay store for a list of all the cards they have on offer. If you can't find what you want, try telling the eBay Community what you're looking for by creating a post on Want It Now, or save a search on My eBay. eBay will then email you when a matching item becomes available.
Keyword Search
You may find it more useful to use the Keyword search bar at the top of the page. This is particularly useful if you require a specific card or deck.
For example, if you wanted to purchase the Joey Starter Deck, you would simply type ''Joey Started Deck'' (without quotation marks) into the search bar.
Remember to select the ''Include Description'' box underneath the Keyword search bar to expand your search results. This is especially useful if you are searching for a specific card, as many sellers will offer a range of individual cards to choose from in their listings.
Buy Yu-Gi-Oh! Trading Cards with Confidence
Make sure that you know exactly what you're buying and understand how eBay and PayPal protect you.
Know Your Item
Read the details in the item listing carefully.
Remember to add delivery costs to your final price. If you're buying a high value item, check that the seller will insure it until it is delivered to you.
There are recommended price lists for Yu-Gi-Oh! trading cards available online. You should also include ''Completed Listings'' in your search. This will let you see the amount particular cards have been previously sold for on eBay.
If you want more information, click the ''Ask seller a question'' button on the seller's profile or the ''Ask a question'' link at the bottom of the item listing page.
Always complete your transaction on eBay (with a bid, Buy it Now or Best Offer) otherwise you will not be covered by eBay Buyer Protection.
Never pay for your eBay item using an instant cash wire transfer service like Western Union or MoneyGram. These are not safe ways of paying someone you do not know.
Know Your Seller
Research your seller so that you feel safe and positive about every transaction.
* What is the seller's Feedback rating?
* How many transactions have they completed?
* How many positive responses do they have?
* What do buyers say in their Feedback?
* Are they positive about the seller?
Most top eBay sellers operate like retail shops and have a returns policy.
* Do they offer a money-back guarantee?
* What are their terms and conditions?
Buyer Protection
In the very unlikely event that you do not receive your item or it is not as described, eBay Buyer Protection covers your purchase price plus original delivery cost.